While researching countries to visit during our 'round the world trip, I remember the very first time I read about Colombia in Lonely Planet's book The World. The pictures of Tayrona National Park were immediately seared into my brain. I felt awe toward the rocky landscapes, lush jungles, and perfect sandy beaches. I daydreamed about sleeping in a hammock under the stars in one of Colombia's most beautiful and celebrated spaces. Widespread across the internet, we found pictures of a paradise.
After years of building our expectations, we visited Tayrona and those expectations crashed down upon us. While planning this trip, none of the blogs we read addressed some of the real problems we saw in this park — and if they did, they watered them down to a laughable degree. This post is to give the fair warning we wished we'd had before we visited.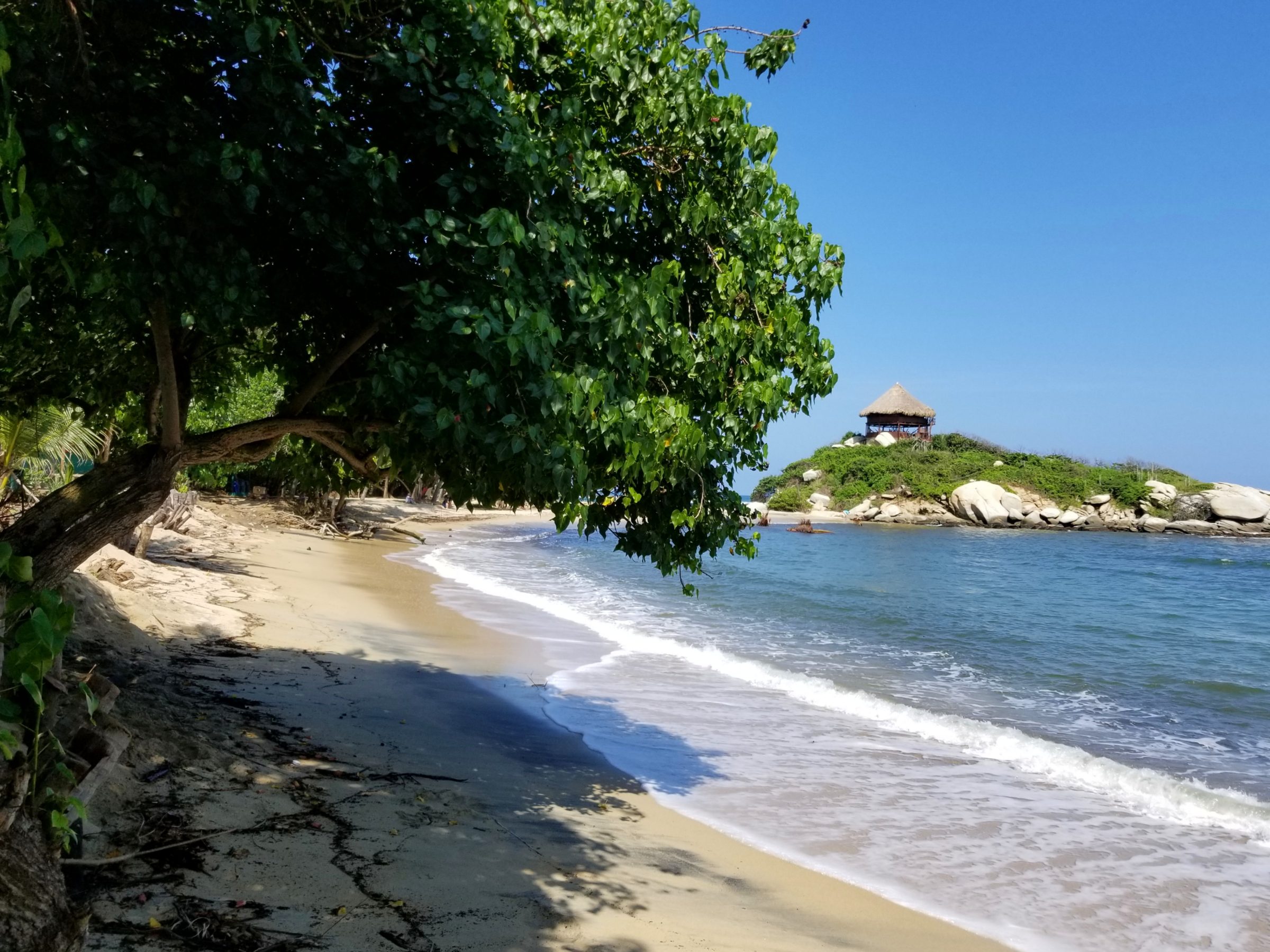 Plan Extra Time to Get to and from Its Distant Location
The main entrance of Tayrona National Park (called El Zaino) is a couple hours by bus from Santa Marta. After paying the entrance fee, you must either take a colectivo (public transport via a van) or hike to the actual entrance. We opted for the colectivo since the hike from the end of the road to Cabo San Juan del Guia — our camping area — was supposed to be about a two-hour hike from the entrance. Even though we hiked pretty quickly and took no breaks, it actually took us much longer — closer to four hours. You will see why in the next section!
Another way to get into this part of the park would have been to take a boat from Santa Marta or Taganga (which is where we stayed before our visit to Tayrona) directly to Cabo San Juan. These boats cost 50,000 COP per person, and since our daily budget goal is actually 159,500 COP ($50 USD/day), we couldn't spend the money on such an expensive option. Keep in mind that we also really enjoy hiking and were (originally) thrilled to hike through the jungle to our destination!
So far, this doesn't seem too bad, right?
We had to take multiple modes of transportation and stretch our hiking legs to get there, which is something we usually love. But things are very different when over 50% of the hike is walking through…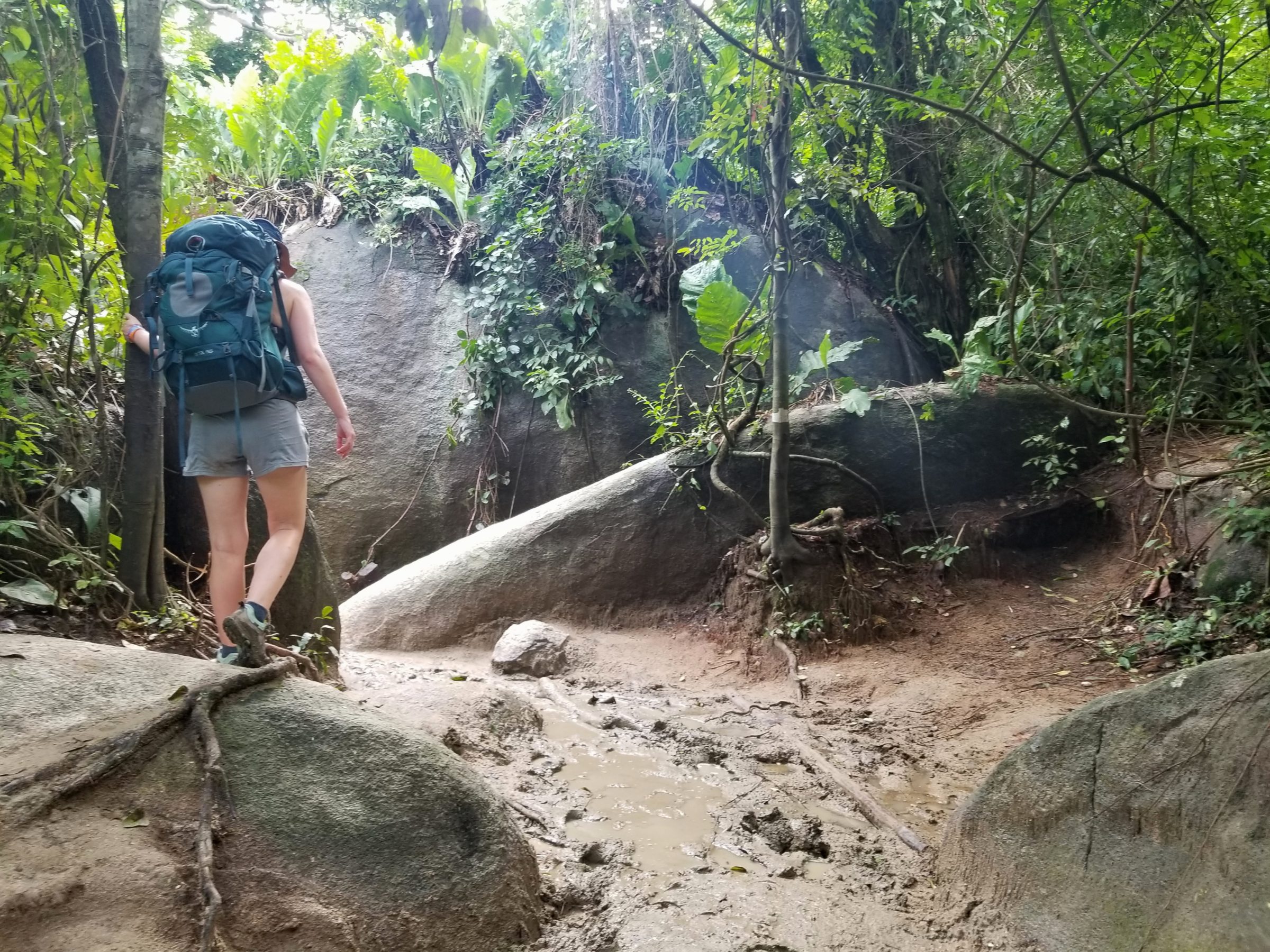 Tayrona — A Gigantic Mud Pit
Ugh. I cannot even begin to explain how much of a mud pit and disaster this trail is.
The first section of this trail has a wooden boardwalk, which is in decent shape and makes this part of your hike a breeze. It was then we enjoyed our surroundings by snapping photos of the lush jungle and watching tiny monkeys play in the trees.
But then the boardwalk ended and the mud pit slowly started to rear its ugly head. First as wet sand, then as sandy mud, and eventually you had to take off your shoes and socks and cross two creeks. These were not too bad in comparison to what was yet to come...
Happy hiking during the first portion of our trek:
Thick, warm and slimy mud was everywhere, and not the good kind of mud. Sometimes we could find a little less mud along the edge of the trail or on some rocks — and we almost doubled our walking time trying to stay out of the worst of it — but most of those were mud-soaked and slippery too. To make matters worse, people were not the only ones on the trail. Malnourished horses carrying provisions and people from the main entrance made matters worse by churning the mud and adding their excrement.
After we passed one of Tayrona's best and most beloved swim beaches, La Piscina, we still had over a half hour of trekking through mud to get to our campground, Cabo San Juan del Guia. This was the thickest mud we came across in the entire park and we saw the mud swallow someone's leg up to their knee. I almost cried when I realized we'd have to trek through this twice just to go between our campground and this swim beach.
There's no escaping the never-ending mud pit:
PRO TIP: Wear old boots and clothing during the hike in.
With so much slippery mud and soul-crushing humidity, you are not going to get to the beach or campgrounds looking Insta-perfect so don't even try.
Poor Campground Maintenance at Cabo San Juan del Guia
Cabo San Juan del Guia is in a naturally beautiful area and lovely place for a campground. Our biggest issue with this campground is not the distant location, but the facilities and the maintenance of the grounds themselves: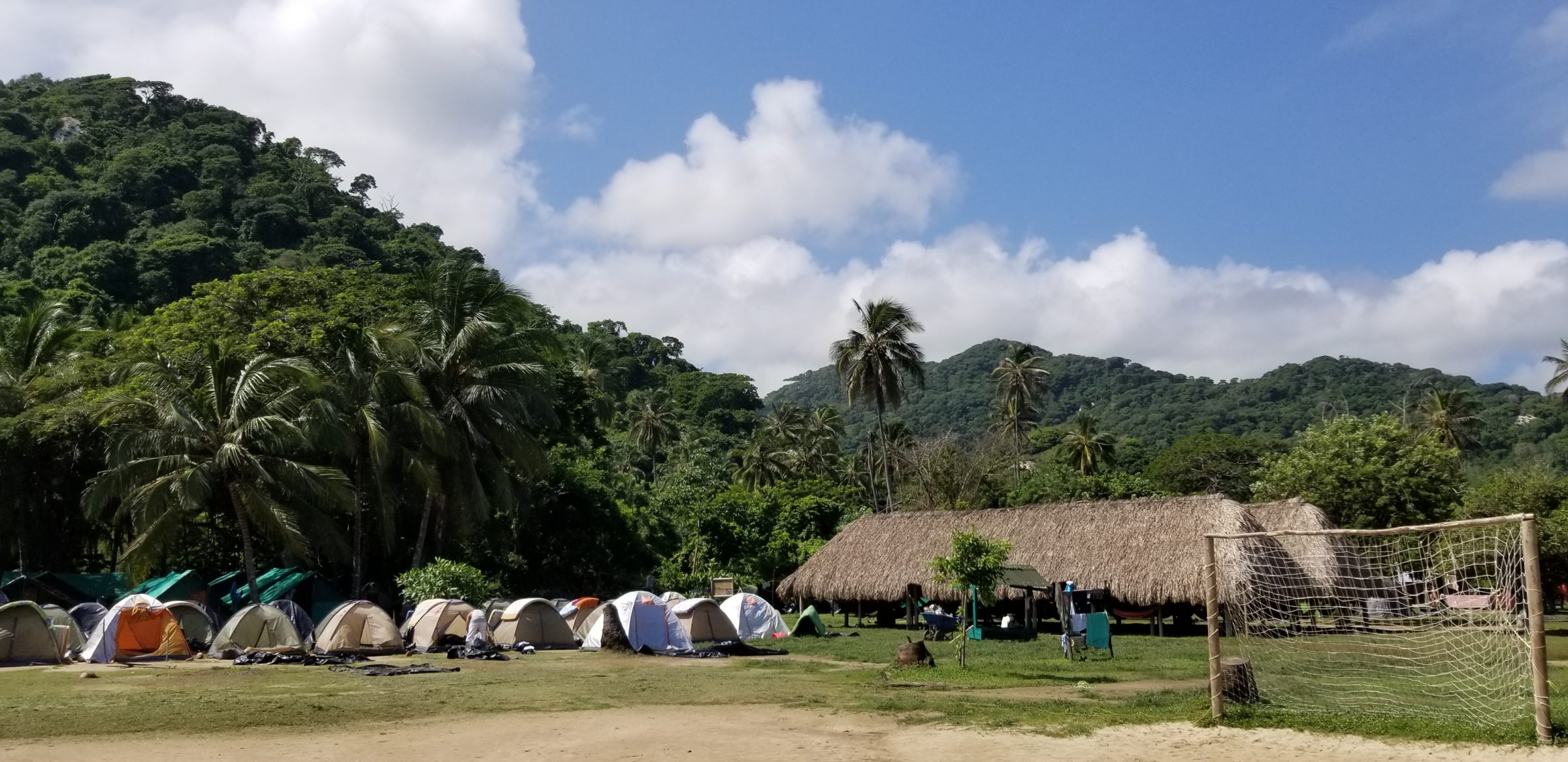 Gross Tents and Mosquito-Ridden Hammocks
There are three options for rental accommodations here: tents, hammocks and tiny one-room cabins, plus there is a spot where you can pitch your own tent. Unsure of whether or not I could sleep comfortably in a hammock, I mistakenly convinced Jimmy to rent a tent that first night.
As soon as we got to our tent, we noticed its poor condition. It was filled with holes and smelled awful — think years of mildew and body odor. The bed was a crusty, scratchy old cushion with a torn sheet cover that looked like it was from the 1980s. It was over 90 degrees Fahrenheit outside, and it was hotter and muggier in the tent than outside it. Plus, the tarp they give you to throw on top for waterproofing doesn't cover the entire tent, only part of it.
Our Best Decision of the Day (Hammocks)
As we looked to the sky and saw afternoon storms rolling in, we realized my mistake and ran to the reservation area to switch to a couple of hammocks. Thankfully, they had some left for us, and after a 20,000 COP upcharge, we moved our stuff into the covered hammock area, just in time for the rain.
We befriended a couple that was not so lucky. They had to stay in a rented tent and were completely soaked overnight. It was also far too hot inside, but they had to keep their tent zipped and their tarp on to keep as much water out of their tent as possible. My heart goes out to them — what a terrible night!
PRO TIP: If you stay the night in a hammock at Cabo San Juan be prepared to sleep in pants and long sleeves.
Not just because it cools down early morning, but because there are lots of mosquitoes and no mosquito nets.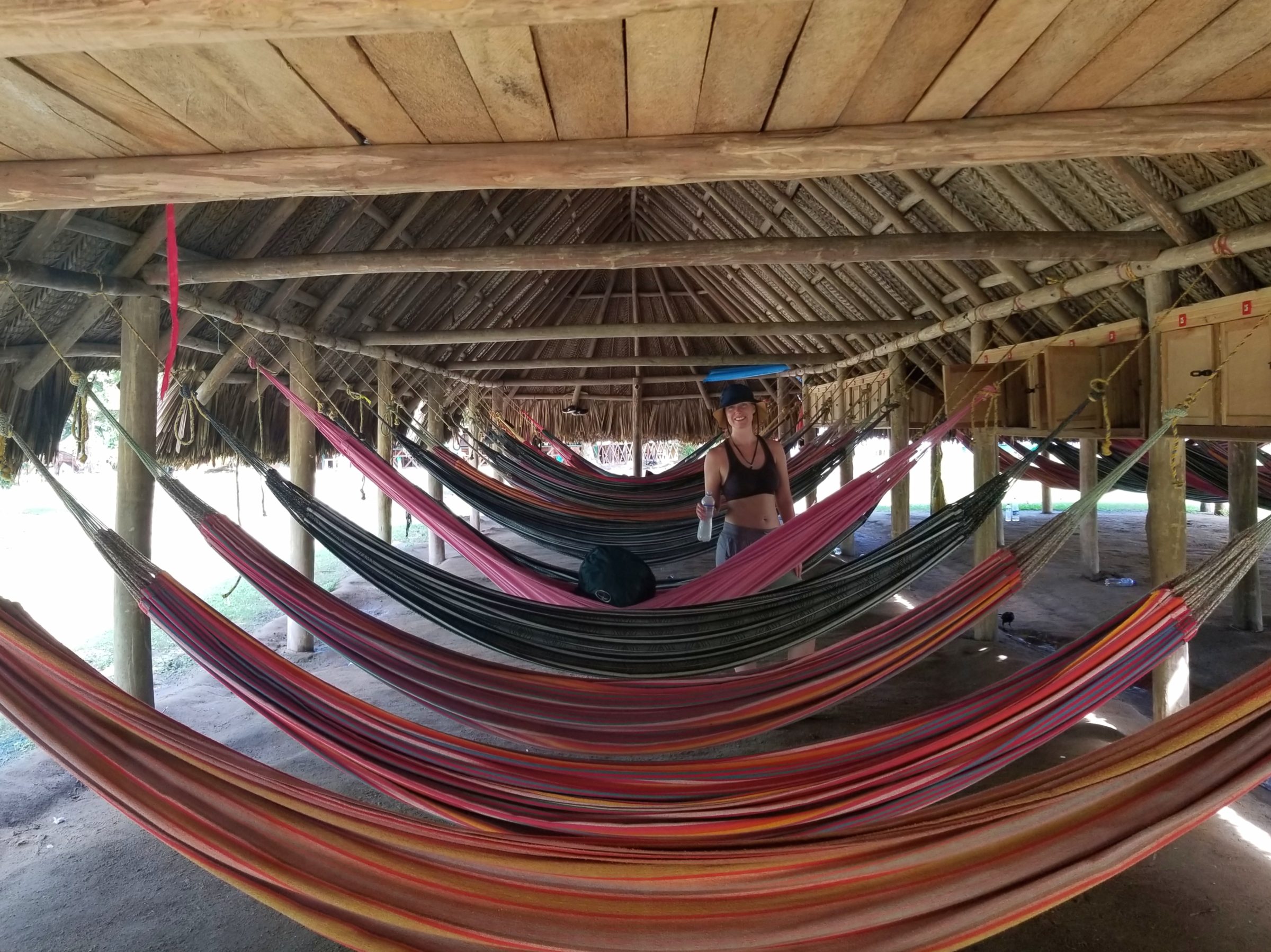 Dirty Bathrooms and Showers for Creeping
Place four bathroom stalls and only two sinks in the middle of a muddy, rainy, sandy destination with over a hundred people using them every day and what do you get? A smelly, dirty mess. We spent two nights at the Cabo San Juan campground and the bathrooms were only cleaned once that entire time. There were also sandflies living right outside one of the stalls, so I got several bites walking around this area.
PRO TIP: You have to pay for toilet paper at this campground.
We recommend bringing your own roll. We also recommend bringing a flashlight or headlamp for walking around at night.
The showers were cold-water-only, but when in the jungle, you definitely don't need hot water. Our biggest complaint about the showers was that all four shower stalls were very short and that you can see the others showering from the shoulders up. It's a great place to creep on others.
Expensive & Mediocre Food
The Cabo San Juan campground has a covered outdoor restaurant, a natural juice stand, and a snack bar where you can buy beer, water, chips, cake, etc. Since all food and provisions have to come in by boat or horse, food is expensive here. You pay more for a so-so meal and weak beer than you pay for a great meal and a better beer elsewhere in Colombia.
PRO TIP: Pack in as much food and water as you can comfortably carry because it's overpriced and not very good here.
We saved a little money each day by packing in snacks likes fruits, vegetables, and granola bars.
The Fall-Out of a Bad Itinerary
So the two-hour bus ride, colectivo, and four-hour trek through horse poop mud and muggy jungle heat did not deter you. Or perhaps you have the money to pay for the boat ride from Taganga or Santa Marta and figured a half-hour trek through mud is still a good idea. Let's hope you don't have any problems with your reservations and itinerary like we did, because this was one of the most frustrating experiences of them all.
When we first arrived to El Zaino, we were greeted by a woman who helped us reserve our accommodations for the park. I told her we'd prefer to book the first night and figure out the second and third night while we were in the park, but she said this was a bad idea. If we didn't book everything in advance, we might not get a spot each night. Worried, we let her determine our accommodations and itinerary for all three nights and book them for us.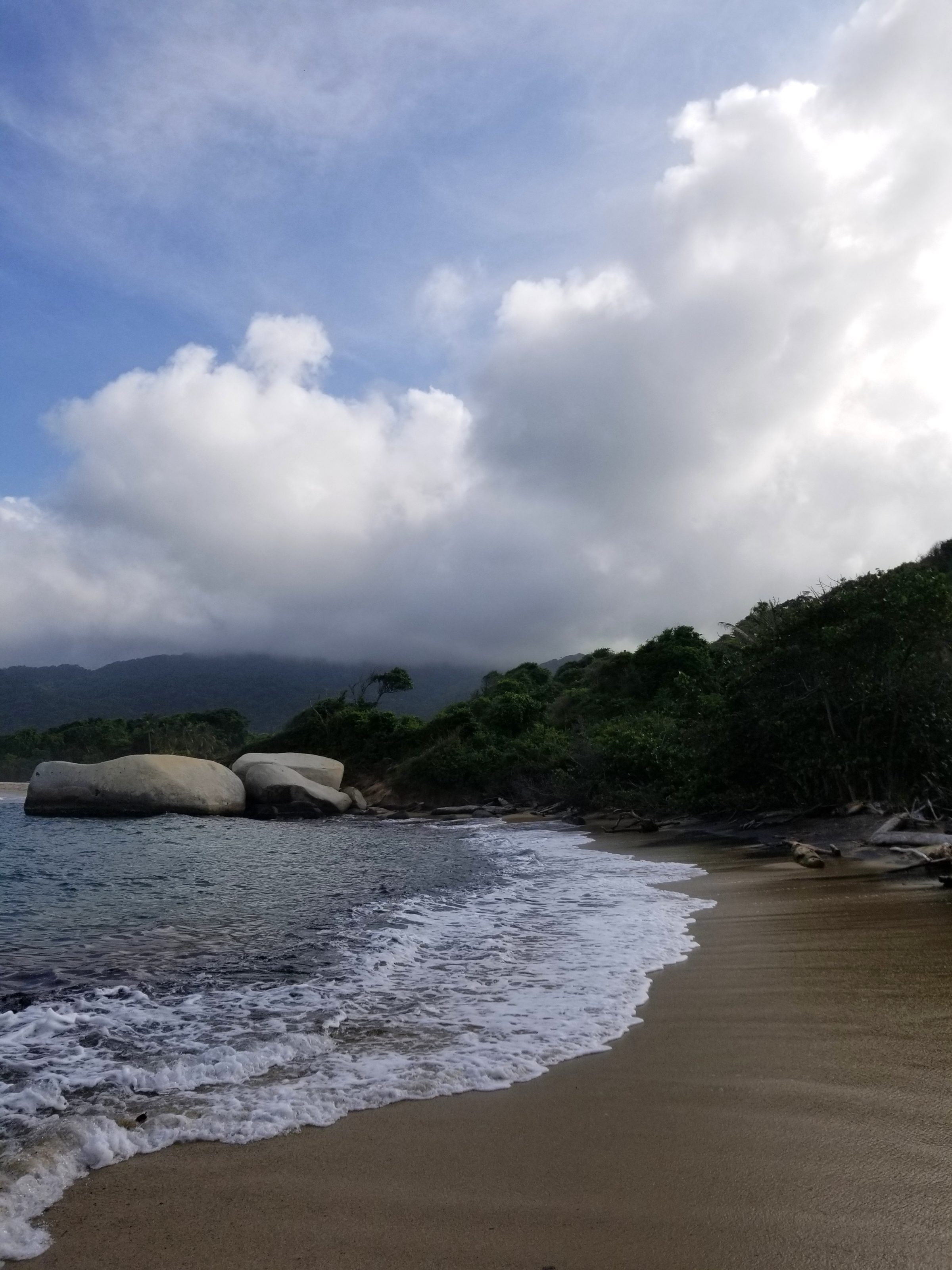 After the longer-than-expected trek into Cabo San Juan the first night, we didn't have much time to swap our tent for hammocks, shower, and explore the campground before the afternoon rains started. Because of this, we were not able to go to La Piscina on our first day, which was on the itinerary we were given.
La Piscina's beach was one of the main reasons we wanted to visit Tayrona National Park, so we decided to go there on our second day. This was going to push back our trek to a second campground, Arrecifes, and Peublito.
The First Lie
We spoke to the man checking in all of the campers at Cabo San Juan, and he said we could book a second night at Cabo San Juan and get a refund from Arrecifes' campground manager when we were passing through in a couple of days. It seemed a too good to be true — why would they refund us after that night was over? Wouldn't they lose money by not selling our open spots for that night? — but Jimmy doubled checked that we'd heard correctly.
The campground manager assured us — multiple times — that we would get our refund the day after. This seemed like the best way to enjoy a full beach day without carrying our heavy bags through mud to a second campground the next day, so we booked a second night at Cabo San Juan.
La Piscina Beach
Our beach day was incredible. Even though we had to hike an hour through mud, the sky was a brilliant blue, the water was clear and comfortable, and the beach took our breath away. We spent the majority of our day at La Piscina and got back to our campground right before the afternoon rains started again.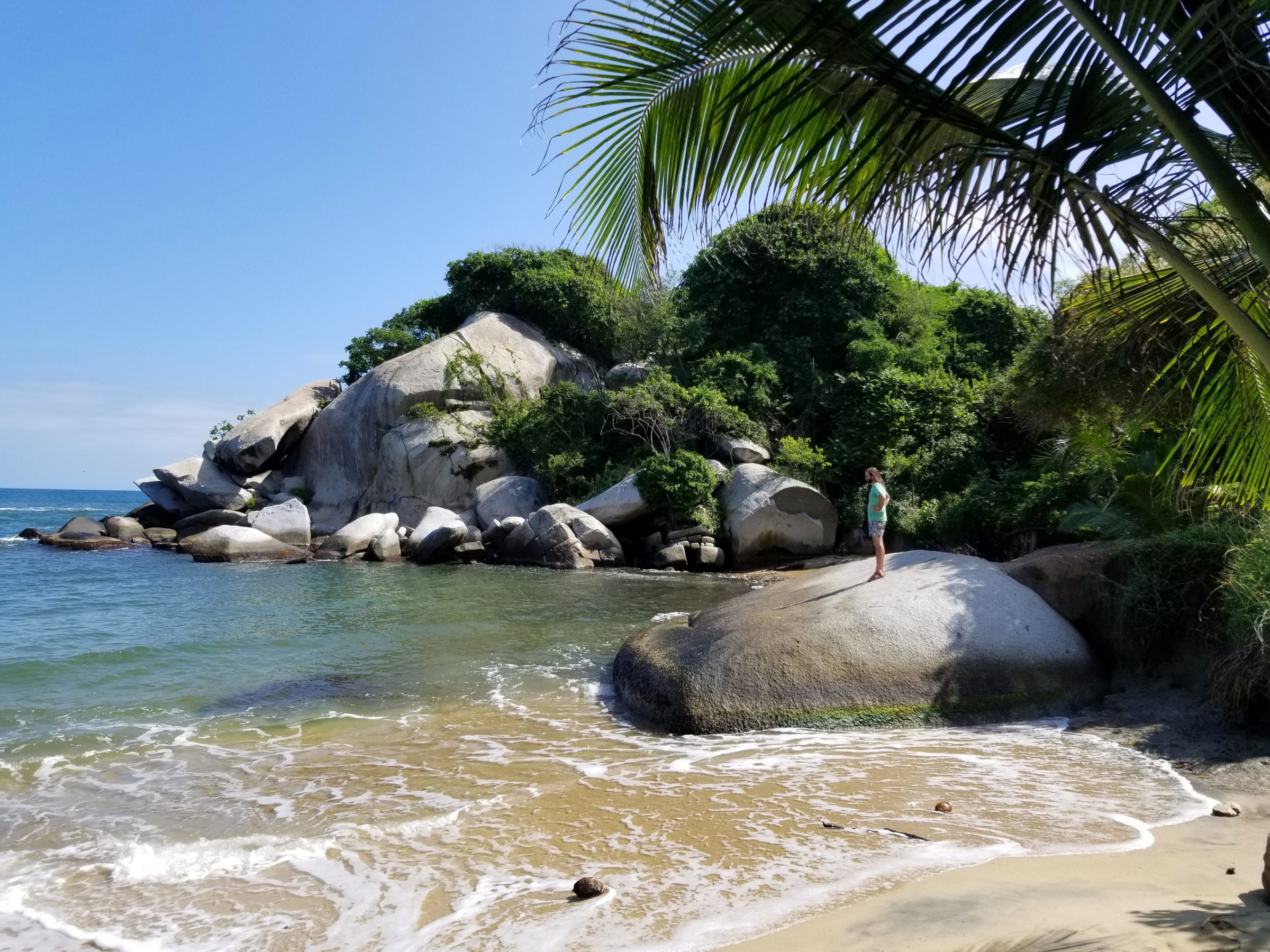 The Refund that Never Came
The rain poured all evening and night, so the mud was at its worst and the air was at its muggiest when we started hiking to the Arrecifes campground for our refund. We quickly drenched through our clothes with sweat and mud again, and our light mood from the day before quickly diminished.
We grew even more weary after we arrived at Arrecifes — they told us they couldn't refund our original reservation and had us hike to another place for it. Then we were shot down again from that next location — they assured us that we had to get our refund from the main reservation area in El Zaino.
Frustration started to grow. No one was giving us good information. Whether they were lying or simply didn't know protocol, we didn't know at the time. But we did know that they weren't trying to help us at all — they simply pushed us off to another person in a faraway location, and these required long hikes to somewhere else in the park. No phone calls were made, no protocol was double-checked, no refund was given.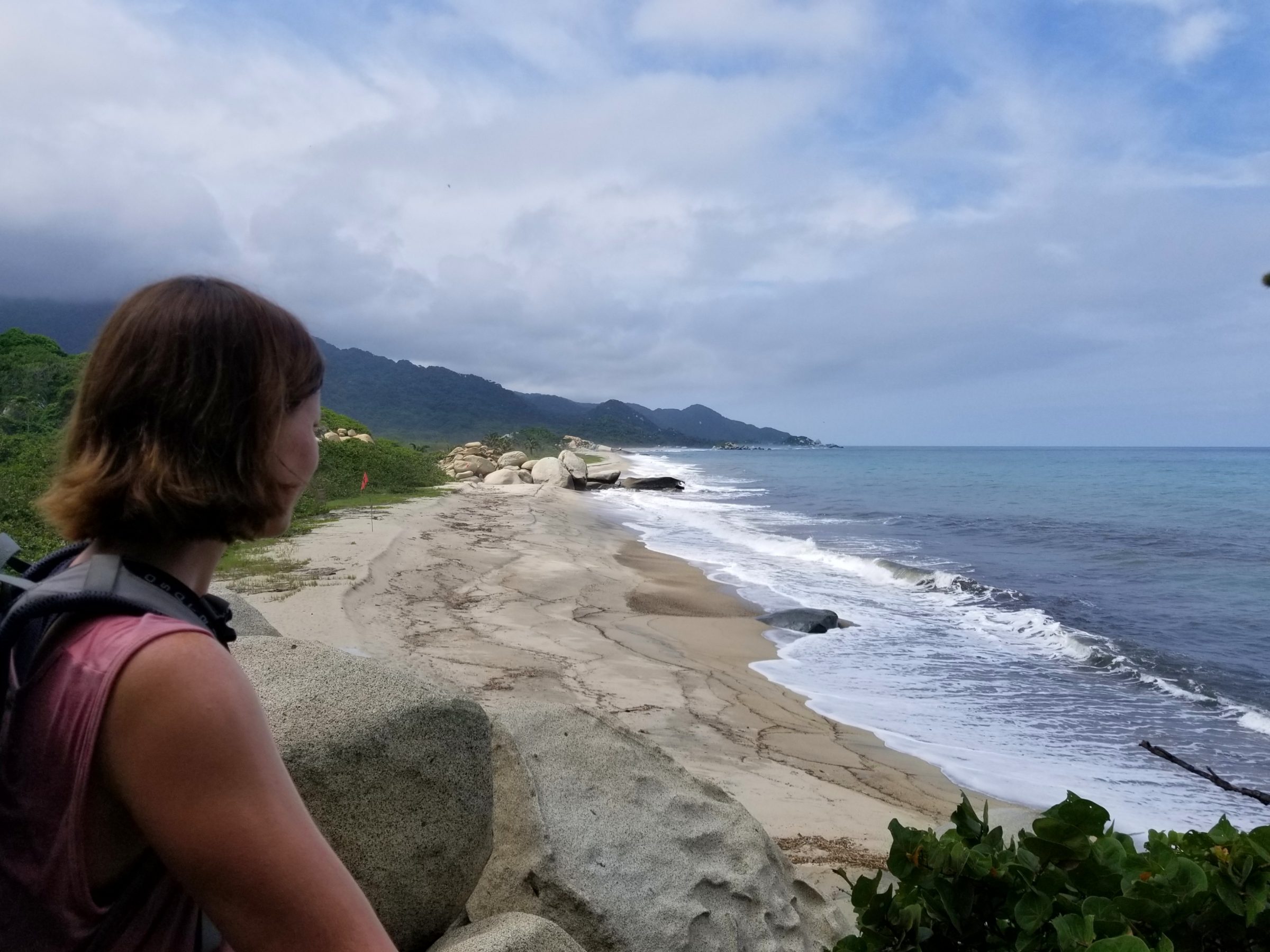 Giving Up on Tayrona National Park
By the time we were outside our final campground, we were miserable and worried we weren't going to get our money back. It was still pretty early in the day — around 2pm — so we decided to leave a day early, talk to the people at El Zaino who handle the reservations and their refunds, and get a refund for that night too.
Trying to get our money back from El Zaino was a nightmare. While inquiring about our refund, the manager was rude, standoffish and would not look directly at us. We explained that we spoke to campground managers at three campsites which said it was standard to receive a refund (less a 10 percent reservation fee).
Dealing with the Bully Manager
El Zaino's manager told us outright that campground staff lied to us — not because they didn't know protocol, but because they wanted us to spend extra money at their campground. He went on to say that we could have gotten a refund if the campground managers had called him beforehand. And to top it all off, he said there was nothing he would do about it, and if we had a problem with his decision to not refund us, to call the police. Yikes!
Feeling defeated, we asked for our refund for that night. The manager decided to add more salt to our wound by saying it was too late in the afternoon for a full refund. He implied they had to turn people away who would have rented the hammocks. Because of his staff's reactions, we realized he was lying, and again, there was nothing we could do about it.
By this time, I would have rather soaked in a bacteria-ridden cesspool than stayed in that park for another second, so after a bit of arguing that went nowhere, we took our 50% refund for one night and got the heck out of there, never to return.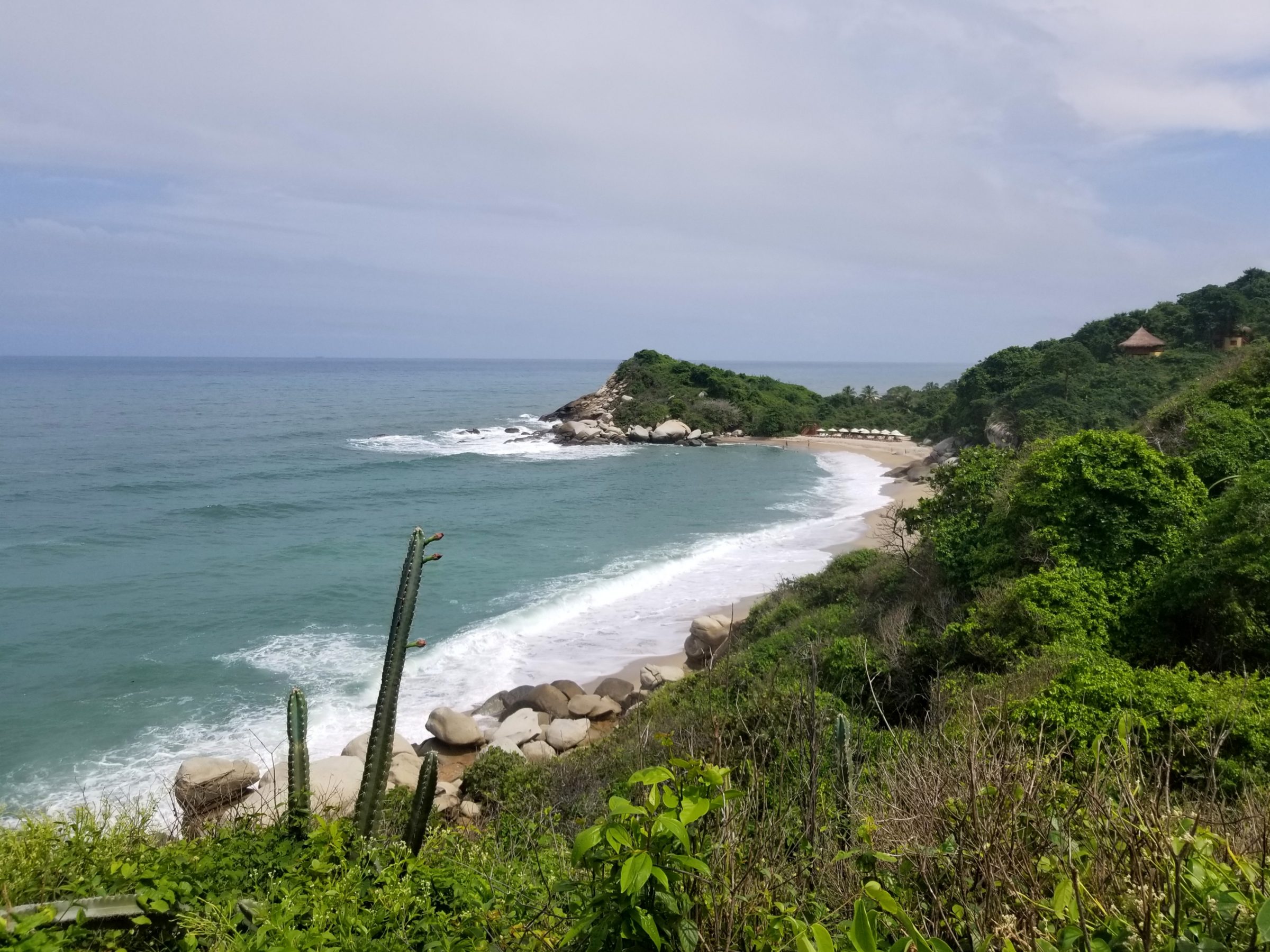 Fellow Travelers' Impressions of Tayrona National Park
We spoke to as many people at Cabo San Juan del Guia as possible because we were eager to hear their thoughts on Tayrona National Park. We wanted to see if we were being too critical, and they agreed we were not. The beautiful views and couple of good swim beaches did not add enough weight to balance the scales with the ugly side of the park. These were comments heard by fellow travelers:
"This is not what we expected. We are thinking about leaving early."

"I've been to a lot of beaches and this place is nothing special."

"The tents are horrible. We got absolutely no sleep last night."

"This food is way too expensive for what it is."

"I read so many blog posts about this place and not a single one prepared me for the mud."

"They should take better care of this place."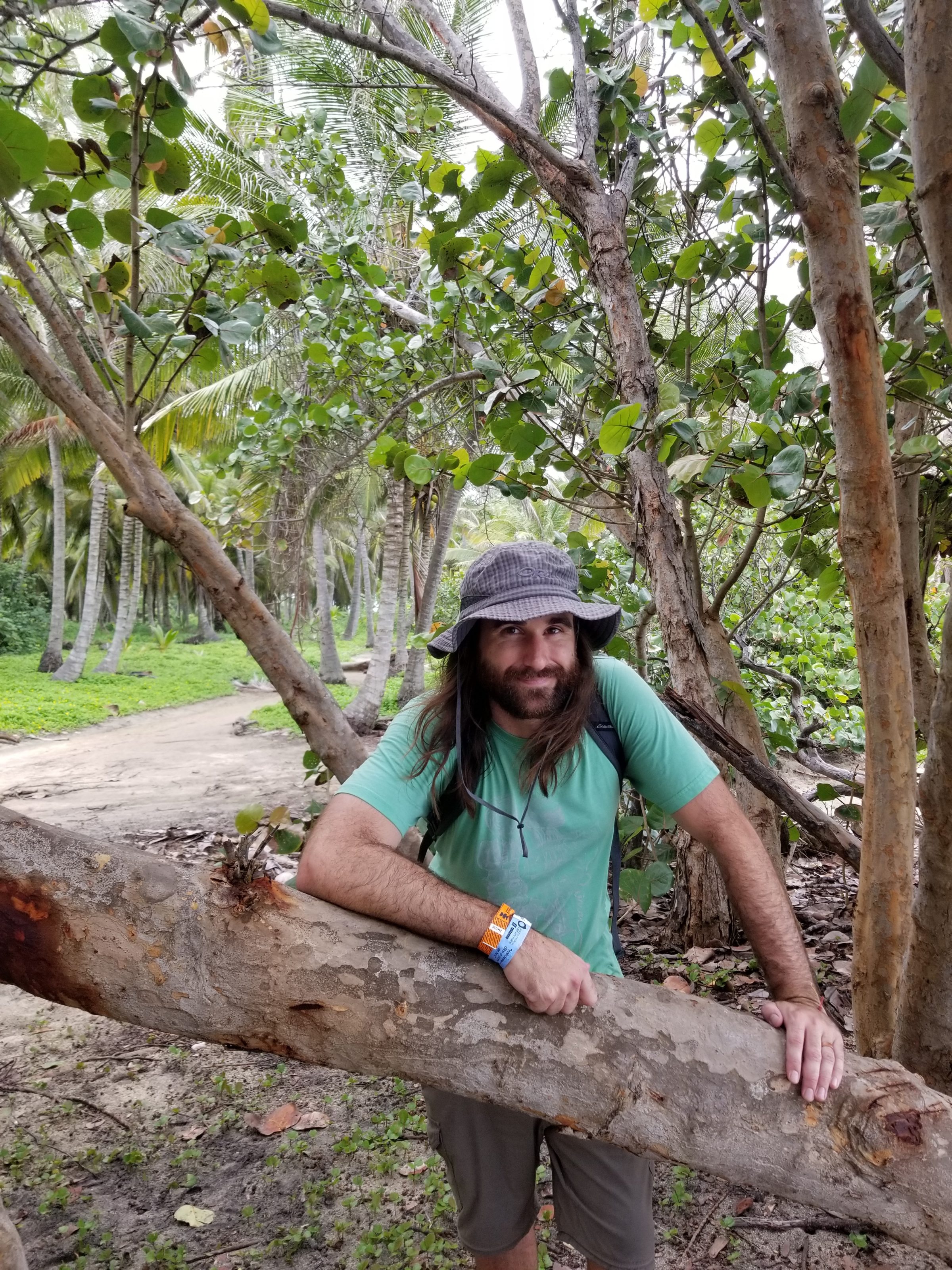 Still Want to Visit Tayrona National Park?
That's cool, you'll definitely get some pretty pictures. Just don't expect to fall in love with it or think it's going to be paradise on Earth. Bring plenty of cash, food, toilet paper, old clothes and a headlamp and adjust your expectations. Don't plan on strolling through the park in flip flops and a sundress, having excellent fresh seafood, or to ever feel some kind of relief from the heat, humidity and filth. That relief will only come after you leave.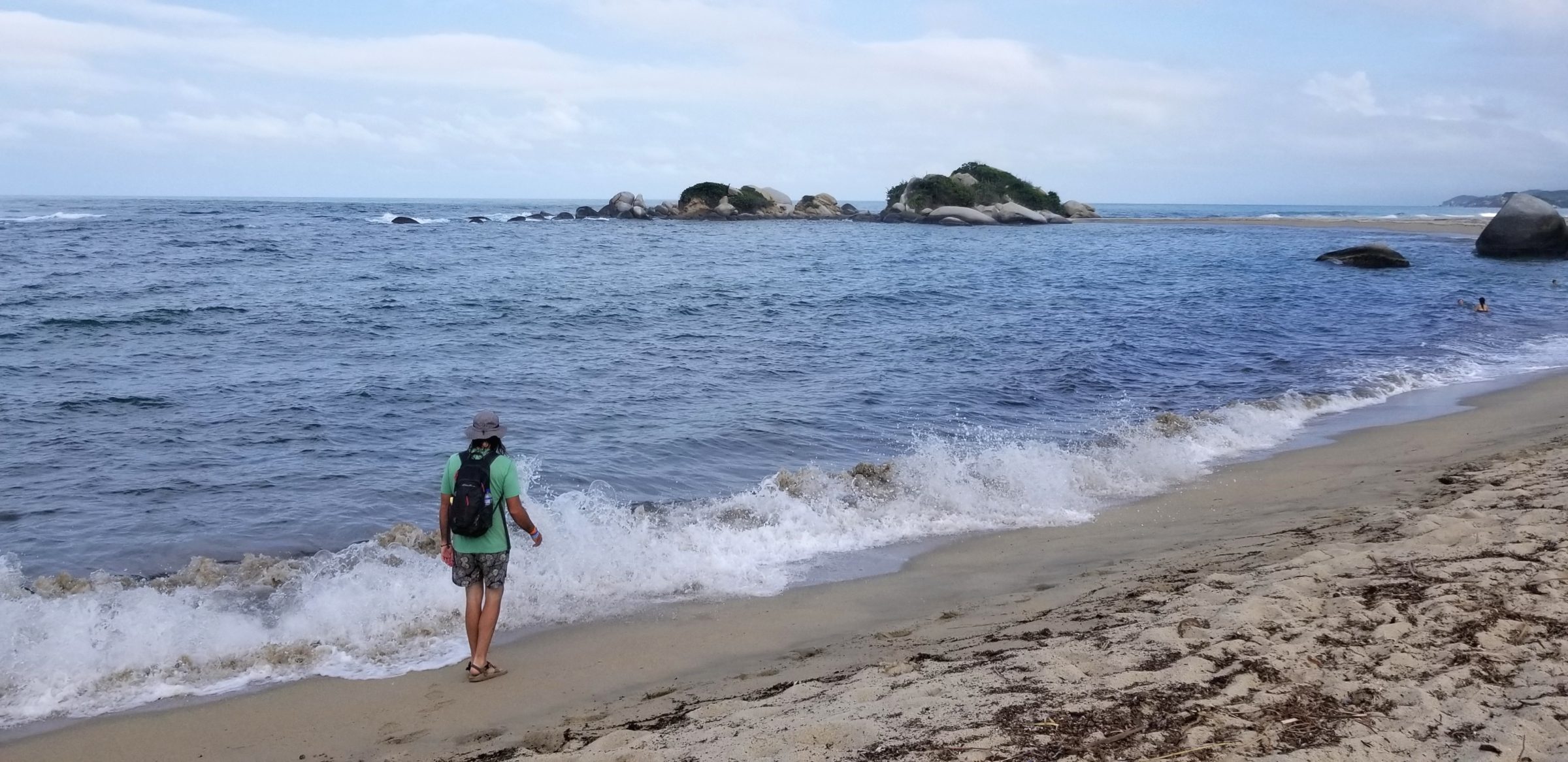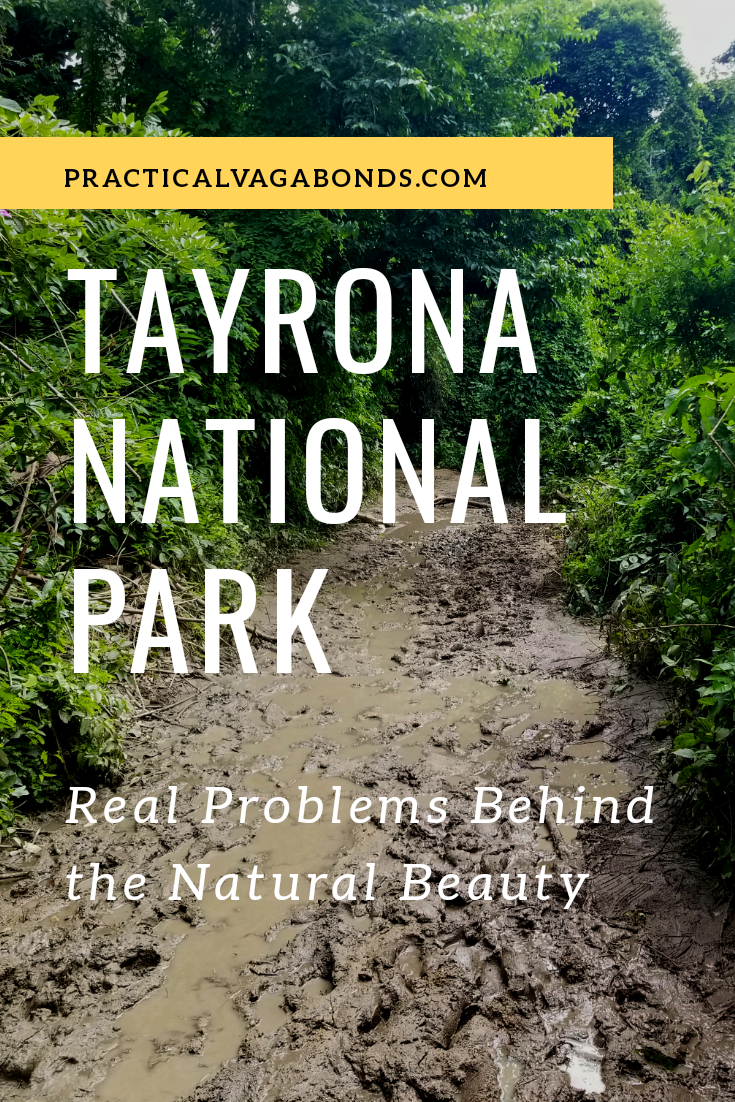 Help us spread realistic expectations for Tayrona.
Pin this post for future travelers.