Salento is a magical place. Like much of Colombia, it's a small town nestled in lush, green mountains. But there are a few key things that stand out when comparing Salento to other towns in Colombia: coffee fincas (farms) right outside of town, old jeeps (called Willies) for public transportation instead of buses, and hiking through the tallest palm trees in the world (Valle de Cocora)! These are a few of my favorite things, and if they are yours, Salento may be paradise for you too.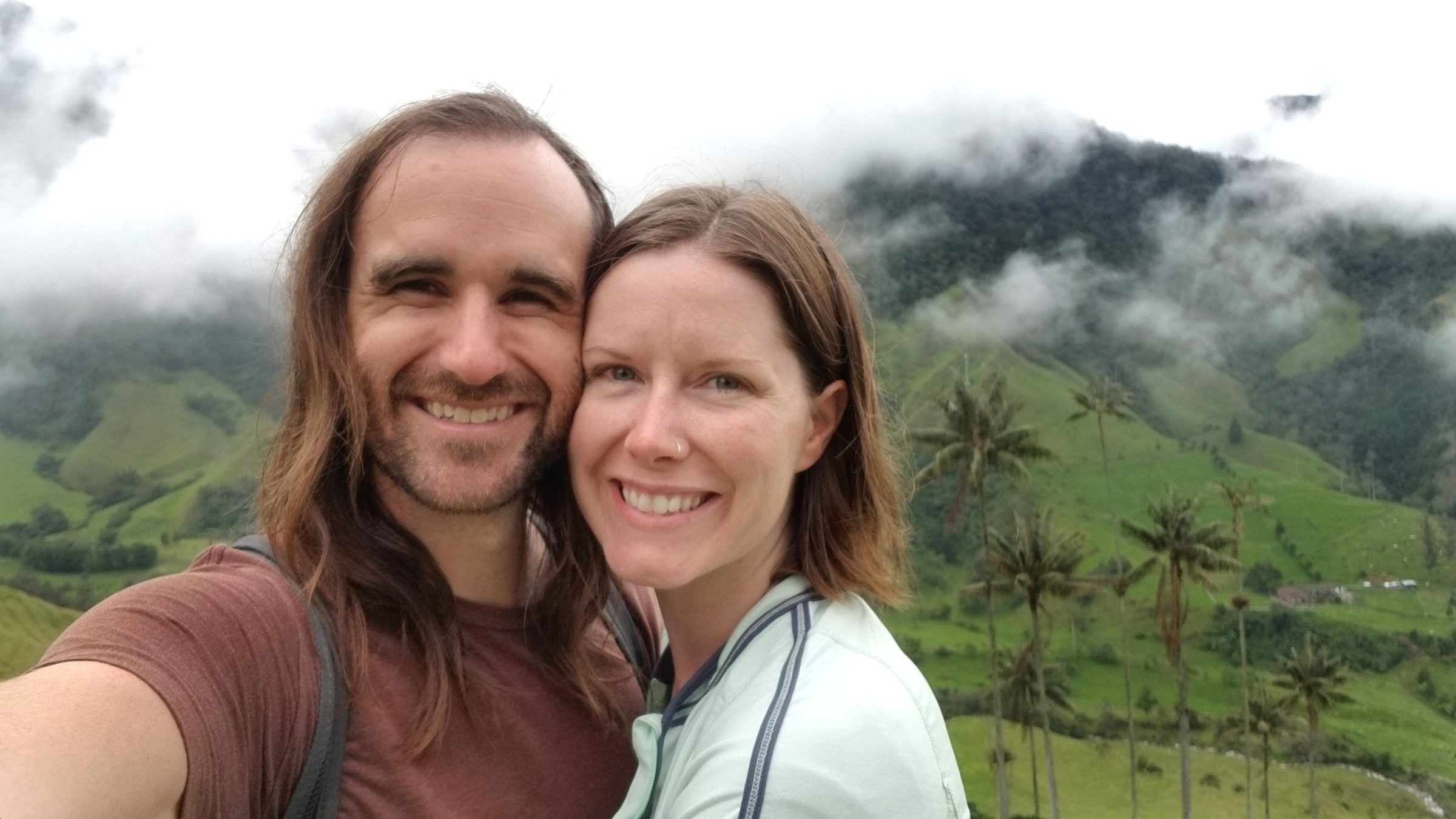 Salento
When talking to others about which town to visit for Colombia's coffee farms, Salento is usually the first to pop up in conversation. This is because of its proximity to coffee fincas and the incredible Valle de Cocora, home of the tallest palm trees in the world.
We really enjoyed our time in Salento and thought it was a great home base for us to explore the area by foot or by jeep. It was also quiet enough for us to get some rest and relaxation after the car-issue-riddled 13 hour trip from Guatape and to mentally prepare for the 30-hours-long border crossing trip between Salento and Quito, Ecuador later that week.
PRO TIP: A visit to Salento and the surrounding area is worth your time and money.
It is a little out of the way from other Colombia destinations, but the hiking and coffee finca experience were definitely worth it!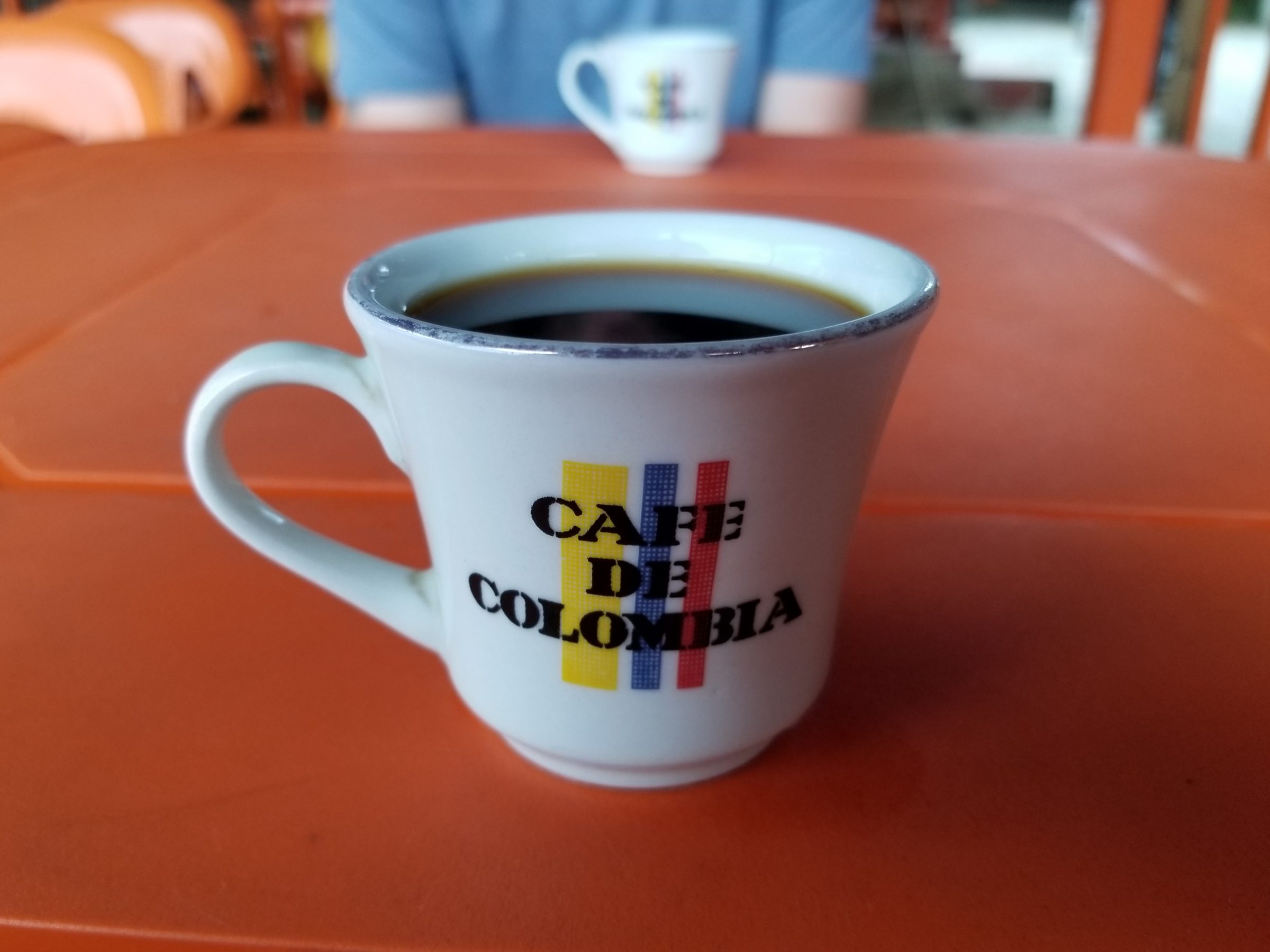 Coffee Fincas
I'm going to let you in on a little secret … Colombian coffee is some of the best in the world, but coffee in Colombia is usually sub-par. Why is that? It's too valuable as an export to be commonplace in homes, grocery stores and coffee shops around the country. So while there are still cute little coffee shops on every corner, only a select few actually offer the good stuff!
If you love coffee like we do, you should make the trip to an actual cafe finca (or coffee farm) while in Colombia.
Salento is an El Cafeteria Zona favorite because of its proximity to many coffee farms. We visited and toured Finca de Don Elias. To get there, we took a lovely 50-minute walk from Salento's main square and enjoyed views of the surrounding mountains. You can also take a Willie.
Finca de Don Elias is small, lush, and relaxed, and since we were the only ones there at the time, Jimmy and I received a private tour. During our tour, the guide showed us around the farm, how they deal with pests naturally (banana trees distracted pests from ruining the coffee plants), and where each production process took place — except the roasting. Roasting is completed by a third party and returned to the finca for consumption and sale.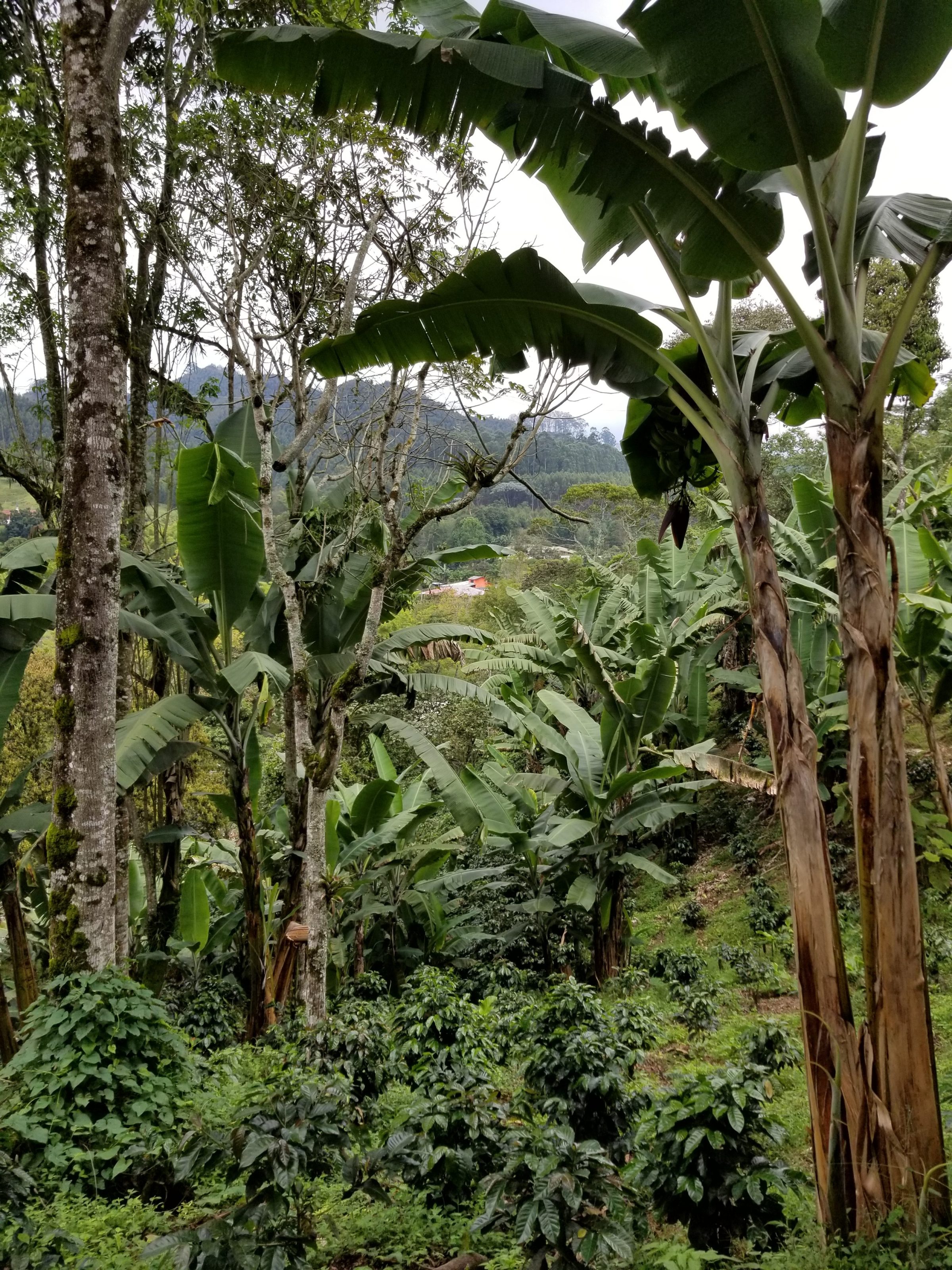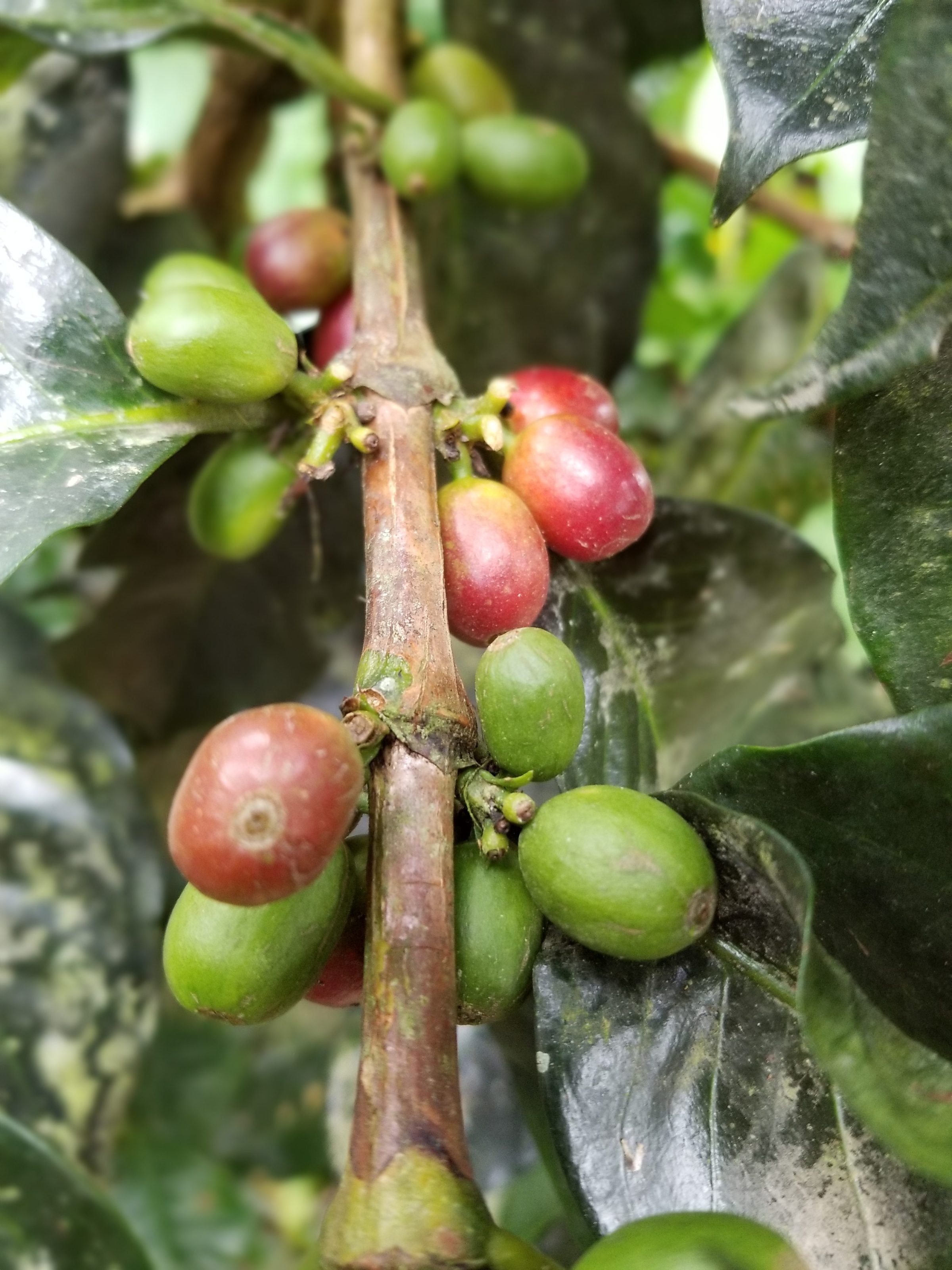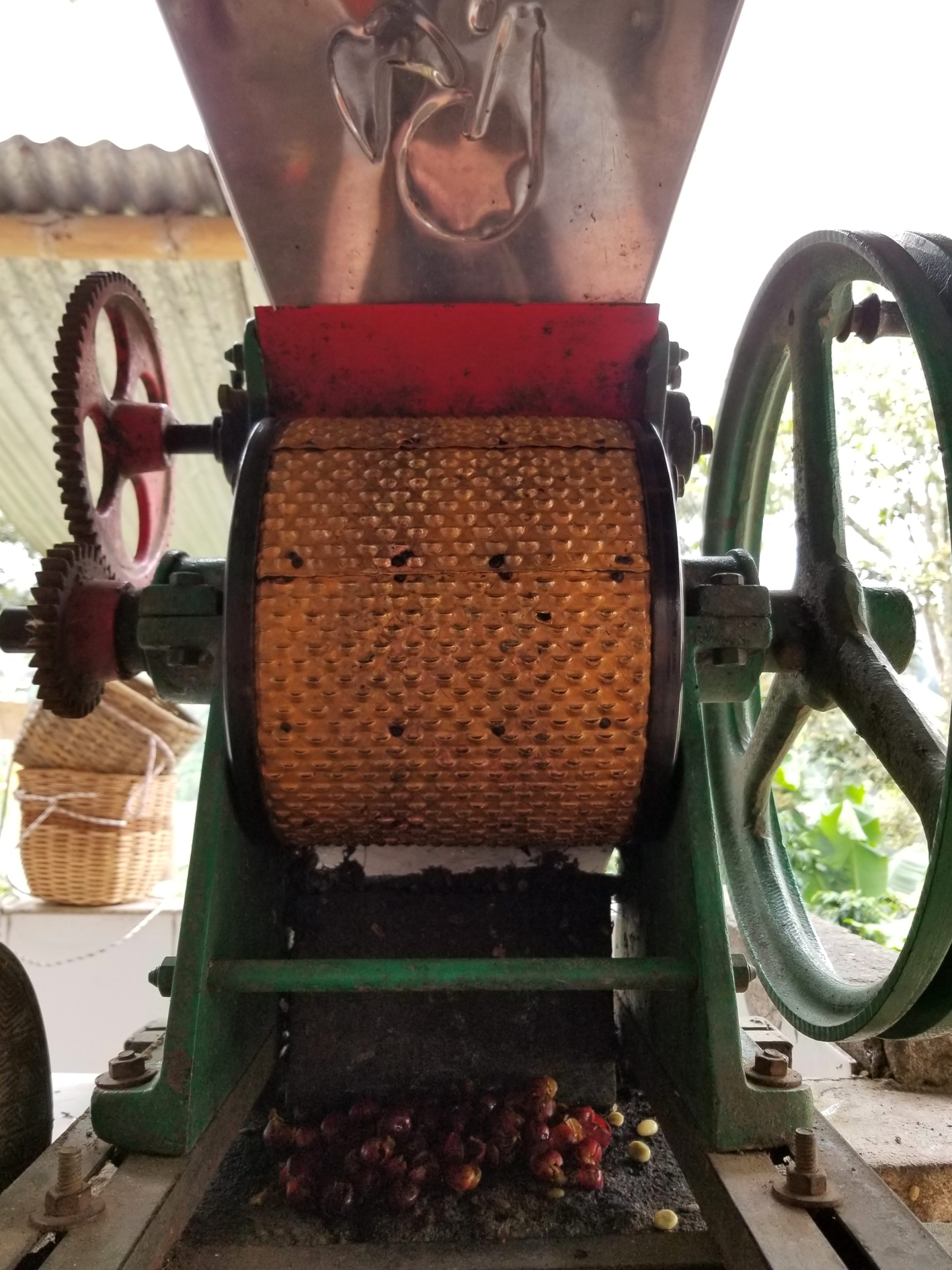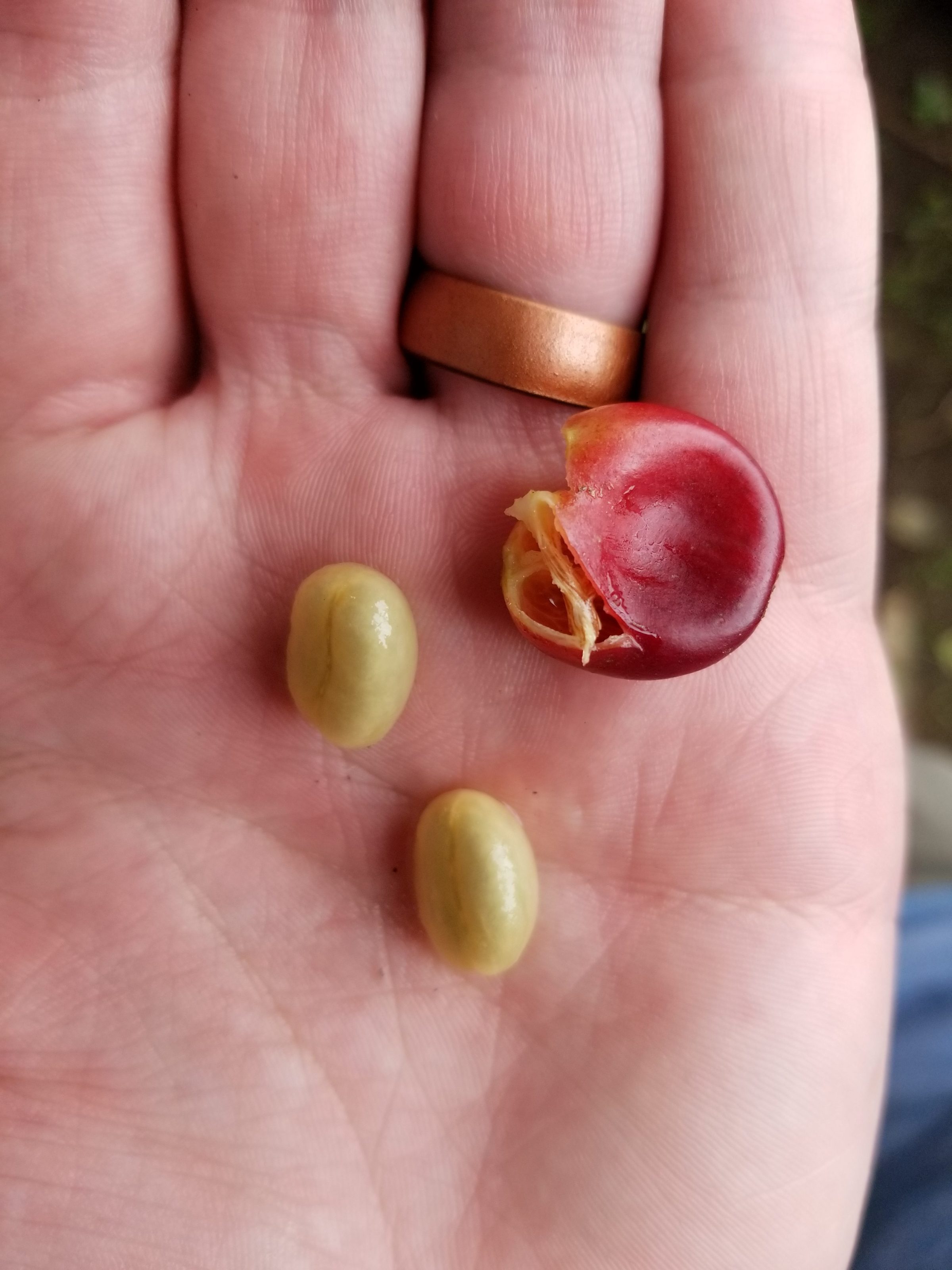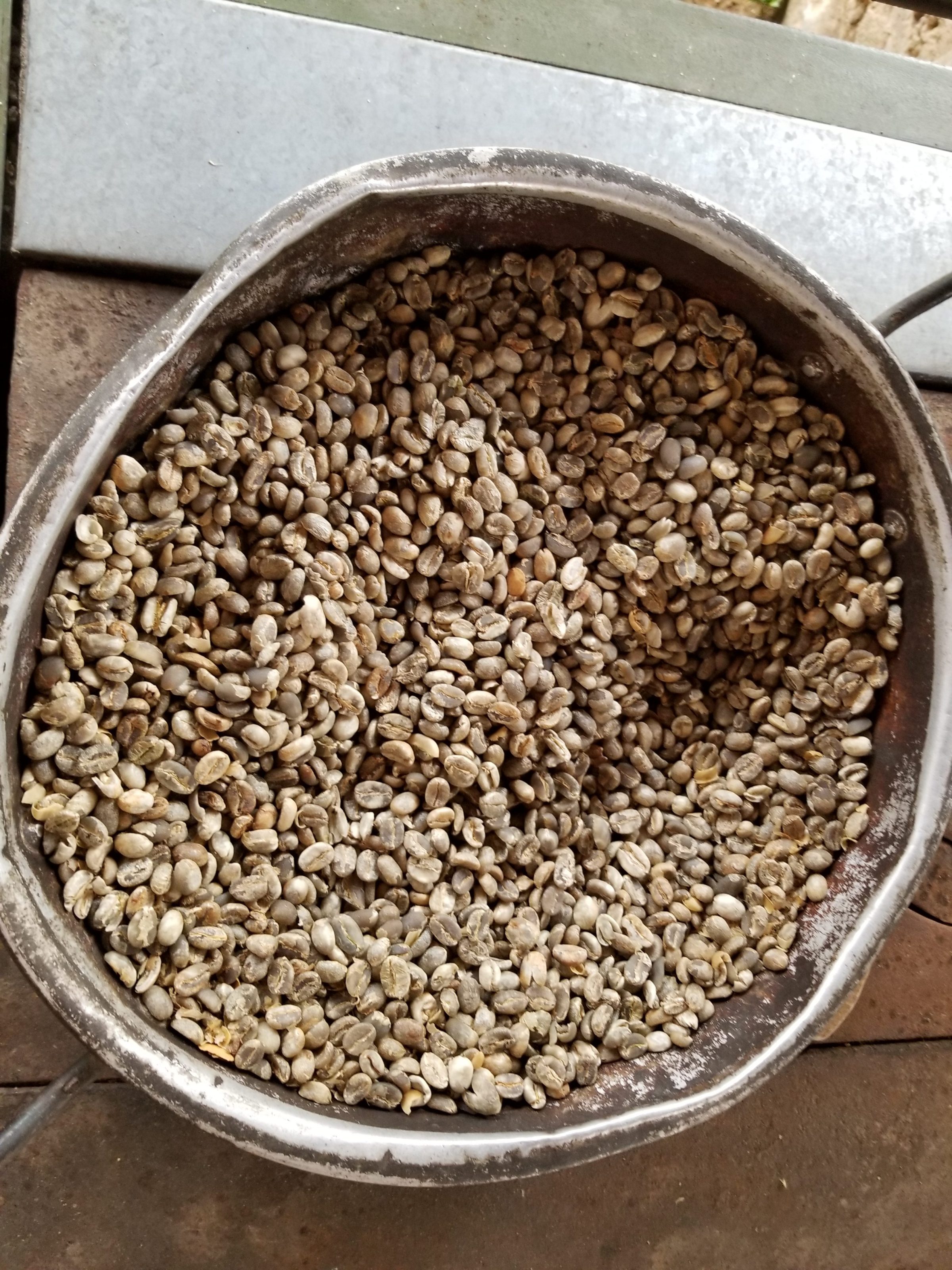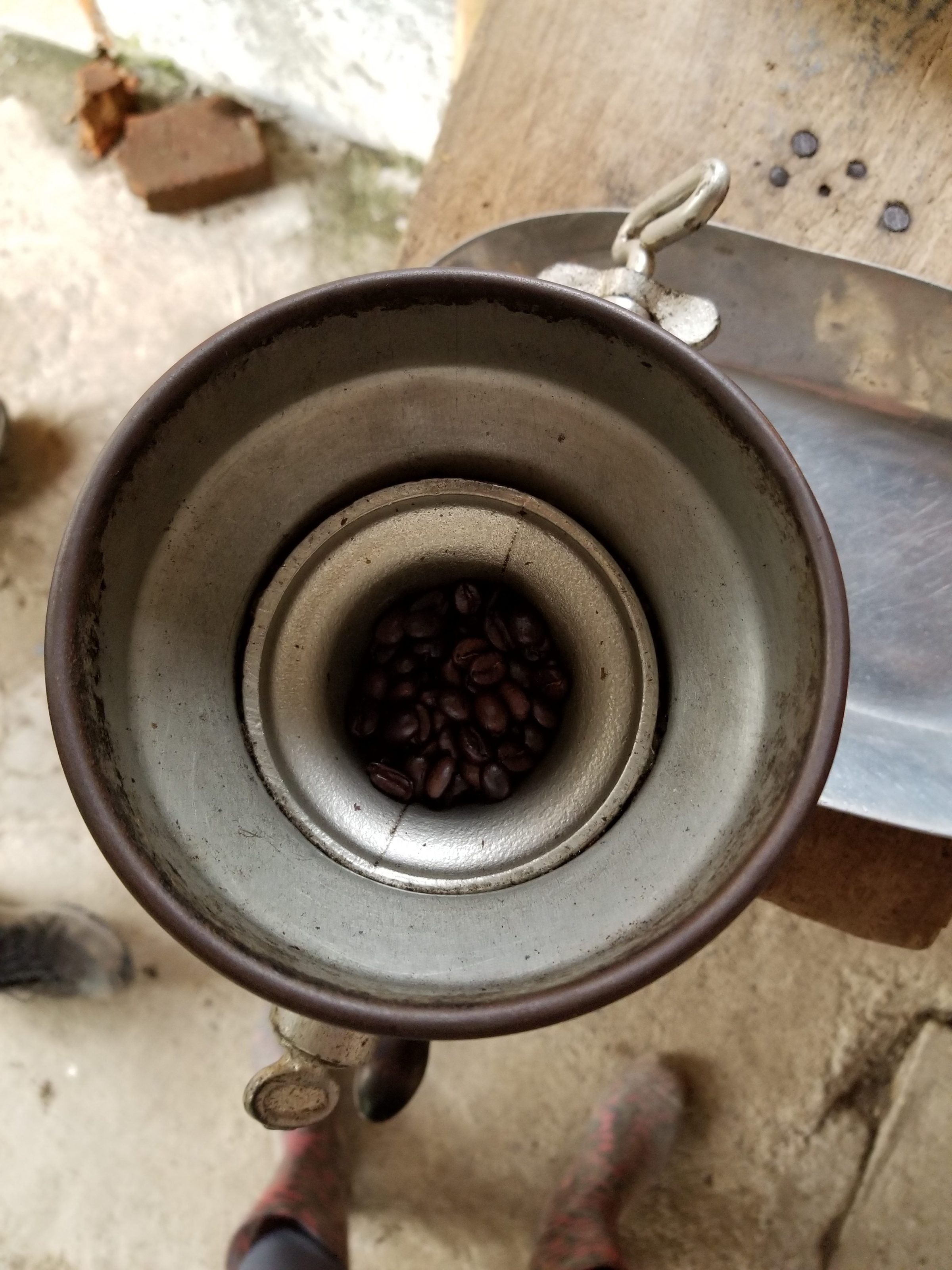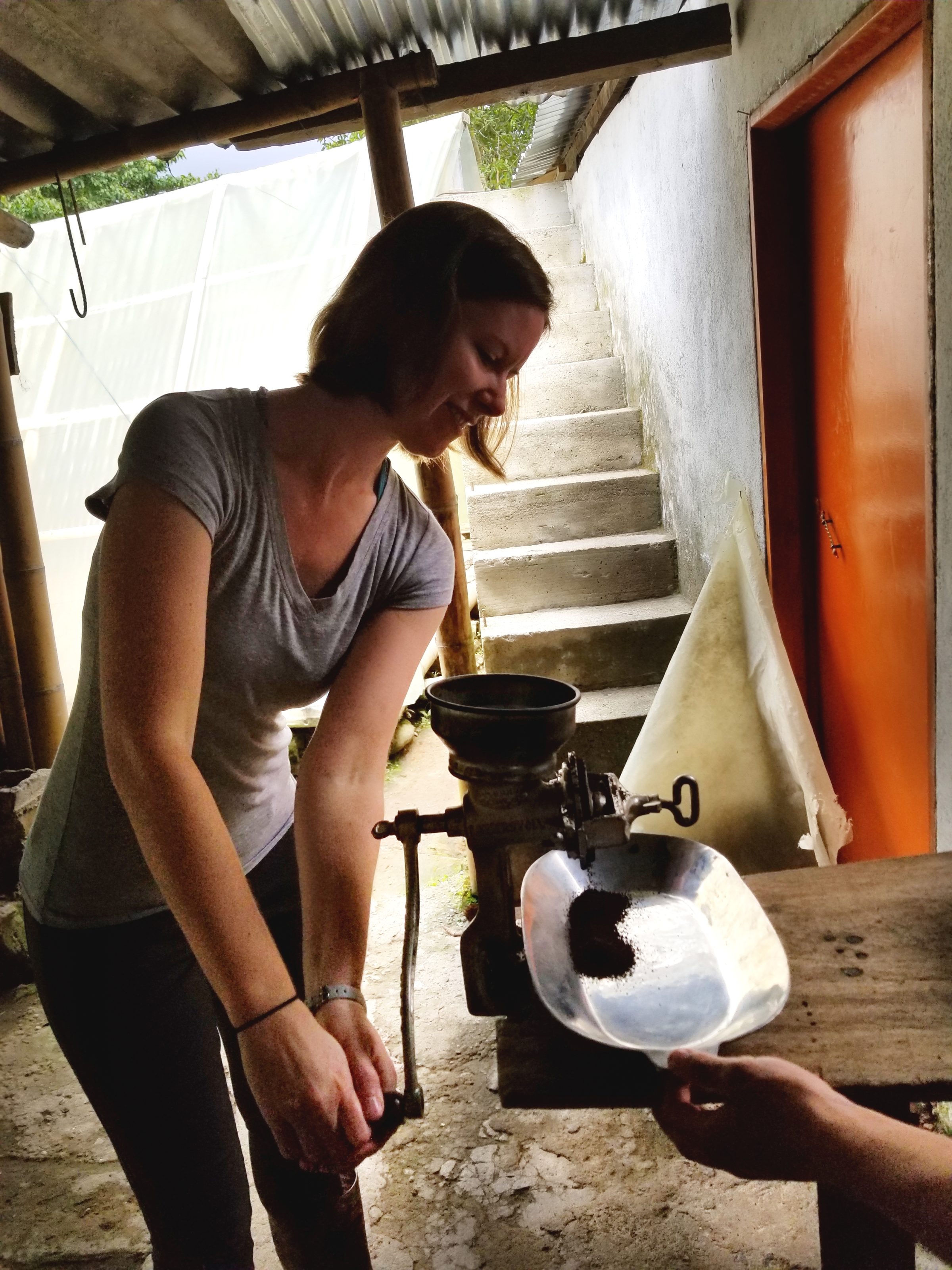 After grinding some beans ourselves, we sat back on Don Elias' patio and enjoyed a cup single-origin Colombian coffee while overlooking the mountains.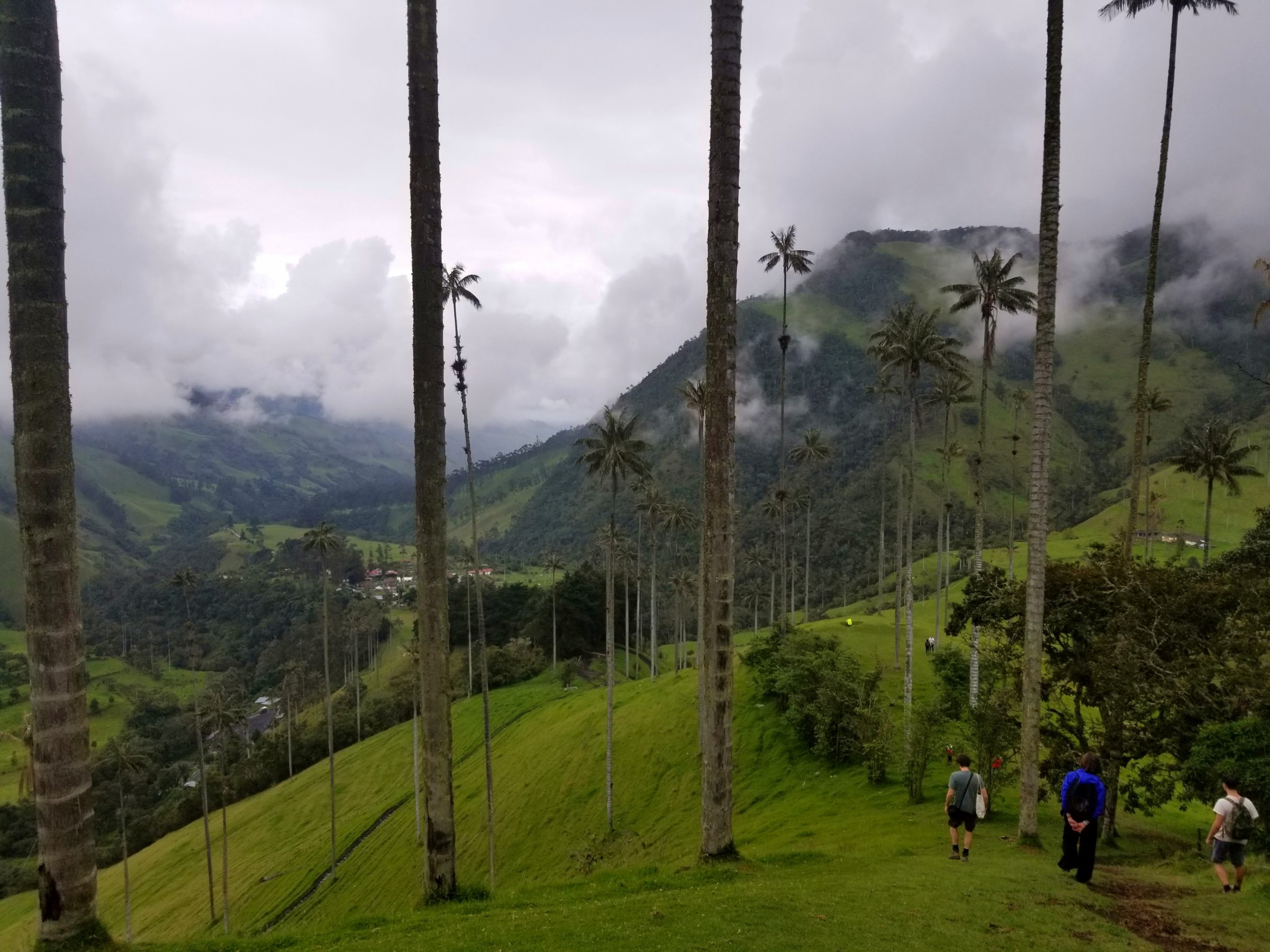 Valle de Cocora
Valle de Cocora was the number one reason we visited this part of Colombia, and it did not disappoint! We completed most of the long, 6-hour loop through hilly fields of waxing palms — the tallest palm tree in the world and Colombia's national tree — and lush forest with trees, flowers and creeks.
By completing both sides of the loop, we experienced a range of landscapes and vegetation, and some incredible views in and below the clouds. This was also one of the few hiking experiences we found in Colombia that did not require a guide, tour, or overnight camping.
PRO TIP: If your hostel or hotel has rubber boots, borrow them!
The path was very muddy. We were glad to not have to relive our same shoe-ruining mud pit experience as in Tayrona.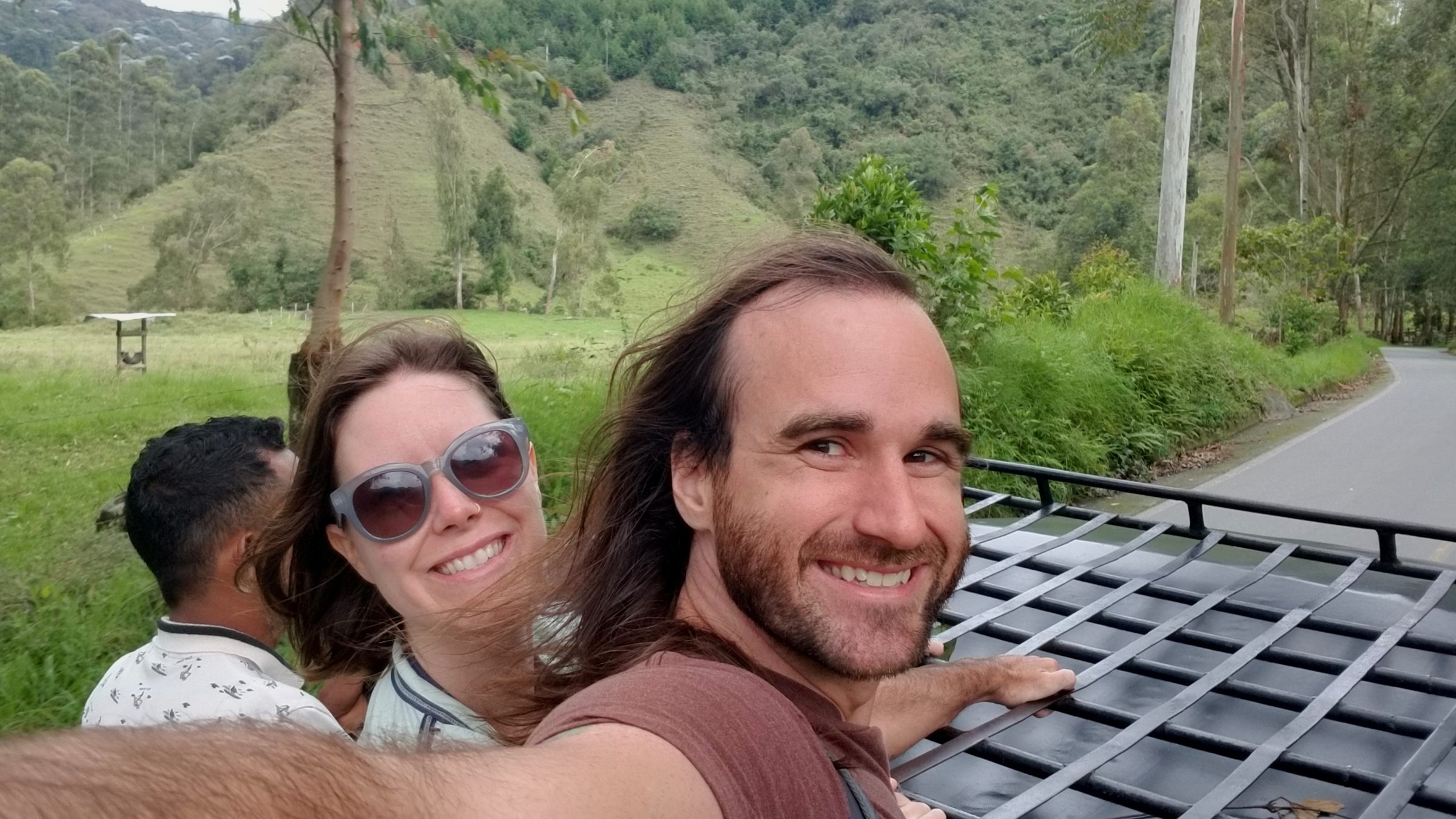 Willes (Old Jeeps) for Transportation
Some moments are so unexpectedly fun, they will stay with you forever.
We took a Willie from Salento's main square to Valle de Cocora. Since the inside of the Willie was full, we had to stand on the back bumper, holding the frame on the top of the jeep for support.
It was a blast. Wind blowing through our hair, surrounded by the sweet smells of the lush valley, we were completely immersed in the beauty of the ride.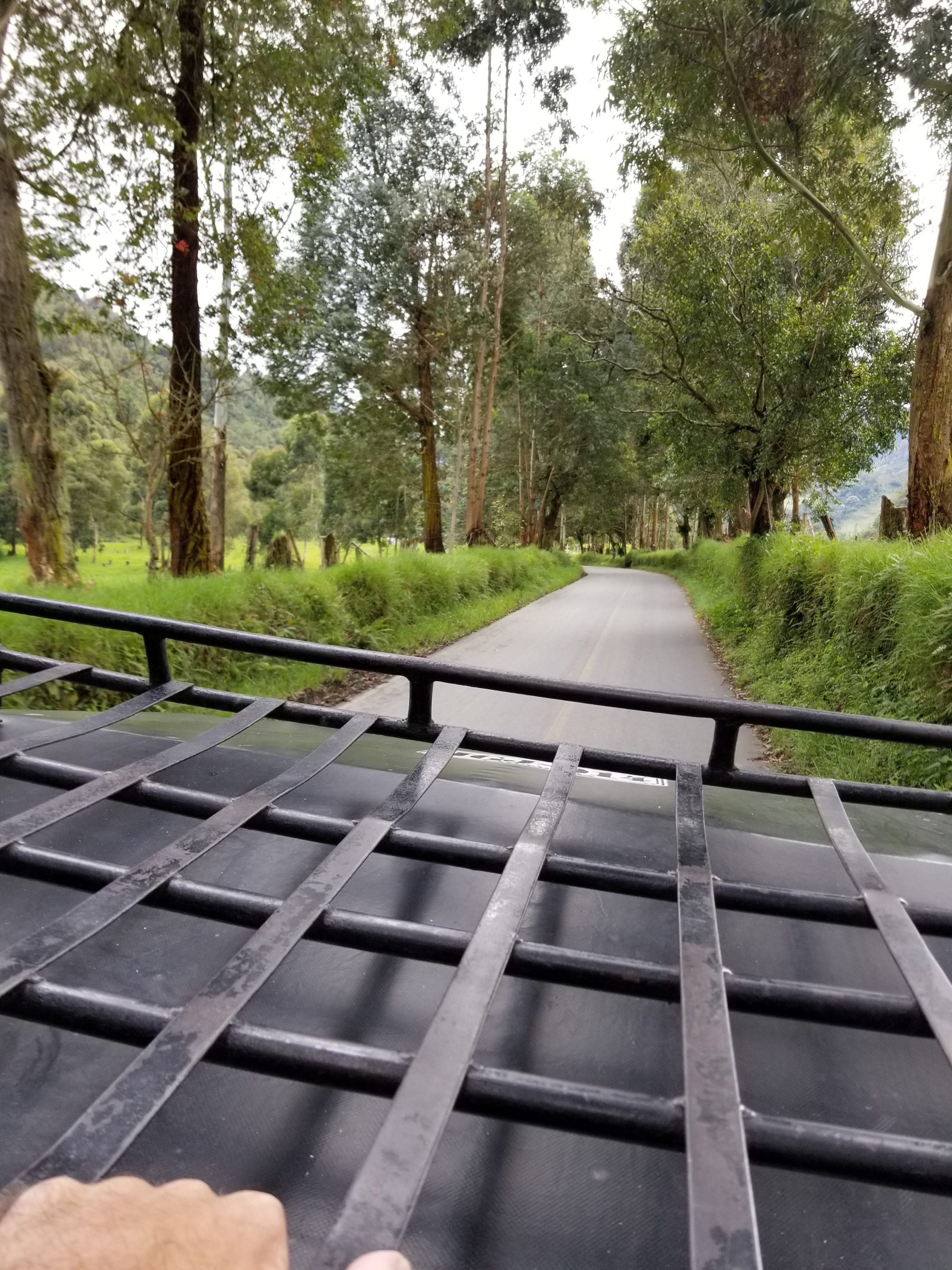 Coffee buzz ... check.
Wind in our hair ... check.
Hiking through paradise ... double check.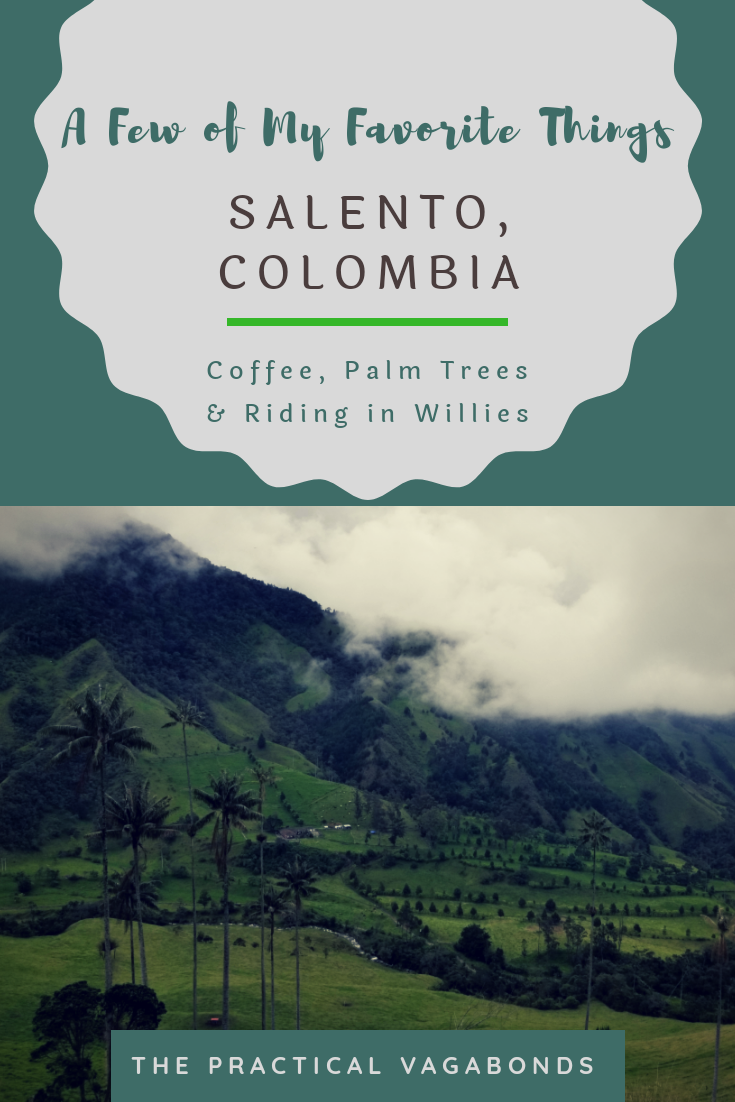 Are these a few of your favorite things?
Pin this to add Salento to your bucket list!