Whether you fought the crowds in Glacier, shredded some powder on Whitefish Mountain, or spent the day relaxing, now it's beer-thirty and you deserve a cold one —  or several! After exploring Glacier National Park for a week, we were eager to rehydrate and do a little brewery-hopping...for blog research purposes of course. Each brewery in Whitefish, Montana offers a unique experience from the other. Read on to find out which brewery is right for you, right now!
The Great Northern Brewing Company in Whitefish
URL: http://www.greatnorthernbrewing.com/
Although we love to root for the underdogs — The Great Northern Brewing Company is by no means an underdog. Their doors have been open since 1995 and we could tell they have had plenty of time to hone in their craft. It was our favorite brewery in Whitefish, Montana.
How was the beer?
We really enjoyed the beer here. Our favorites were the Good Med Red Ale and Glacier Chaser Berliner Weiss. Good Med Red is a strong red ale, coming in at almost 8% ABV, that can be found in stores from Yellowstone National Park all the way up to Glacier National Park. While drinking Good Med Red didn't make our list of Top 10 Things To Do in Yellowstone, in hindsight, maybe it should have! It has a roasted maltiness and is remarkably smooth for having a higher ABV.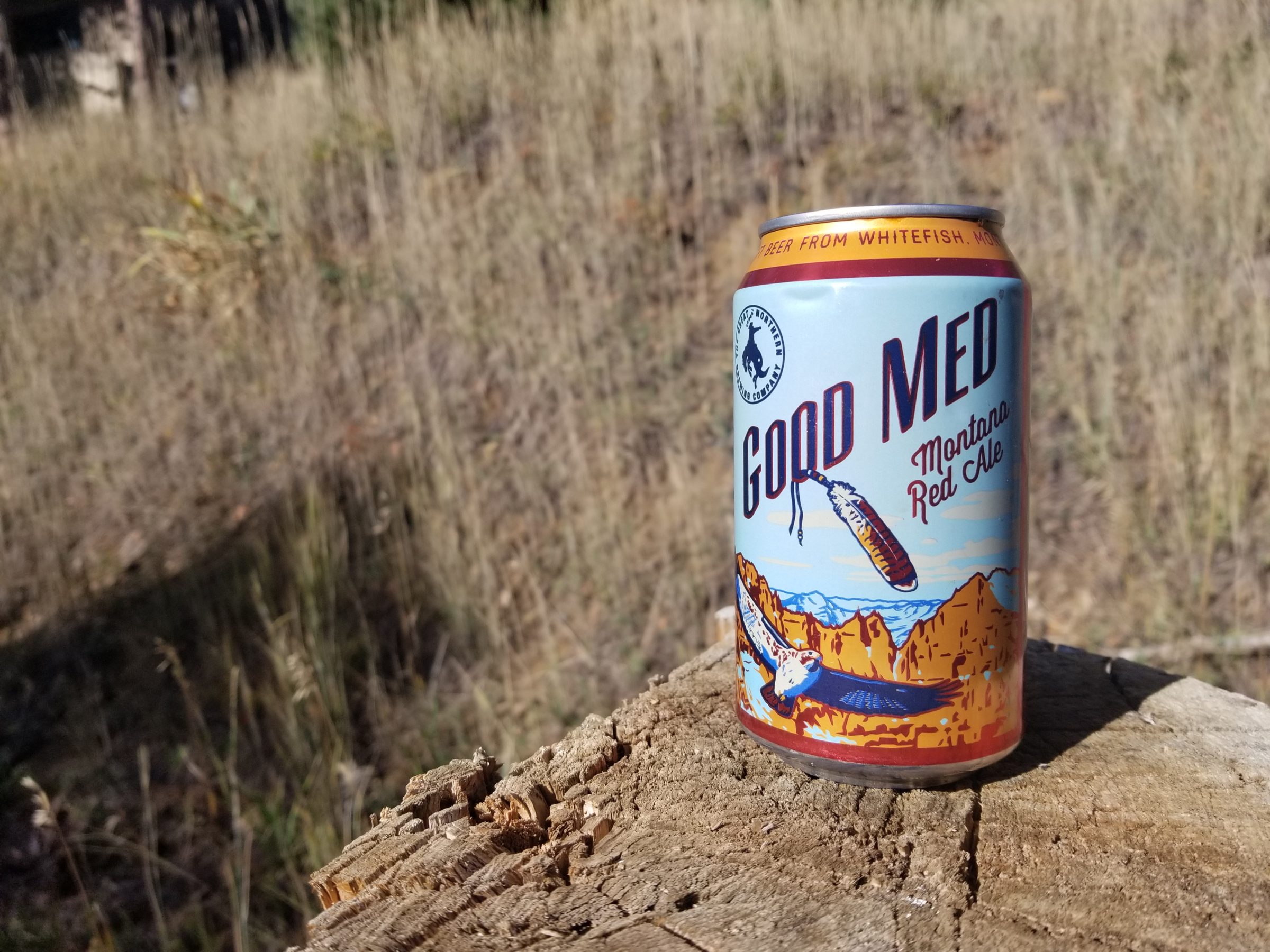 What was the ambiance like?
Great Northern is located in downtown Whitefish and walkable to or from many other restaurants and bars. We spent most of our time downstairs in an area that has a more classic bar setting. The upstairs area was a little sleeker with colorful lighting. Brewery tours are also available. This place is great for striking up conversations with strangers, or as we call them, soon to be friends.
When do we recommend visiting this brewery?
Great Northern Brewing Company is a great anytime brewery! Stop in with a group of friends or when you want to make new ones.
Bonsai Brewing Project in Whitefish
URL: https://m.facebook.com/bonsaibrew/
There is nothing like enjoying a cold beer in an outdoor oasis, amiright? Bonsai Brewing Project has a lot going for it, including a great outdoor area and fun personality inside, too.
How was the beer?
Of the flight we purchased, we enjoyed half of the beers. But the better half were unique and super tasty. We recommend, if available, The Cranky Sheriff, which is their brown ale soured and aged in wine barrels for 28 months. This is another location where we recommend getting a flight before you order a full pint.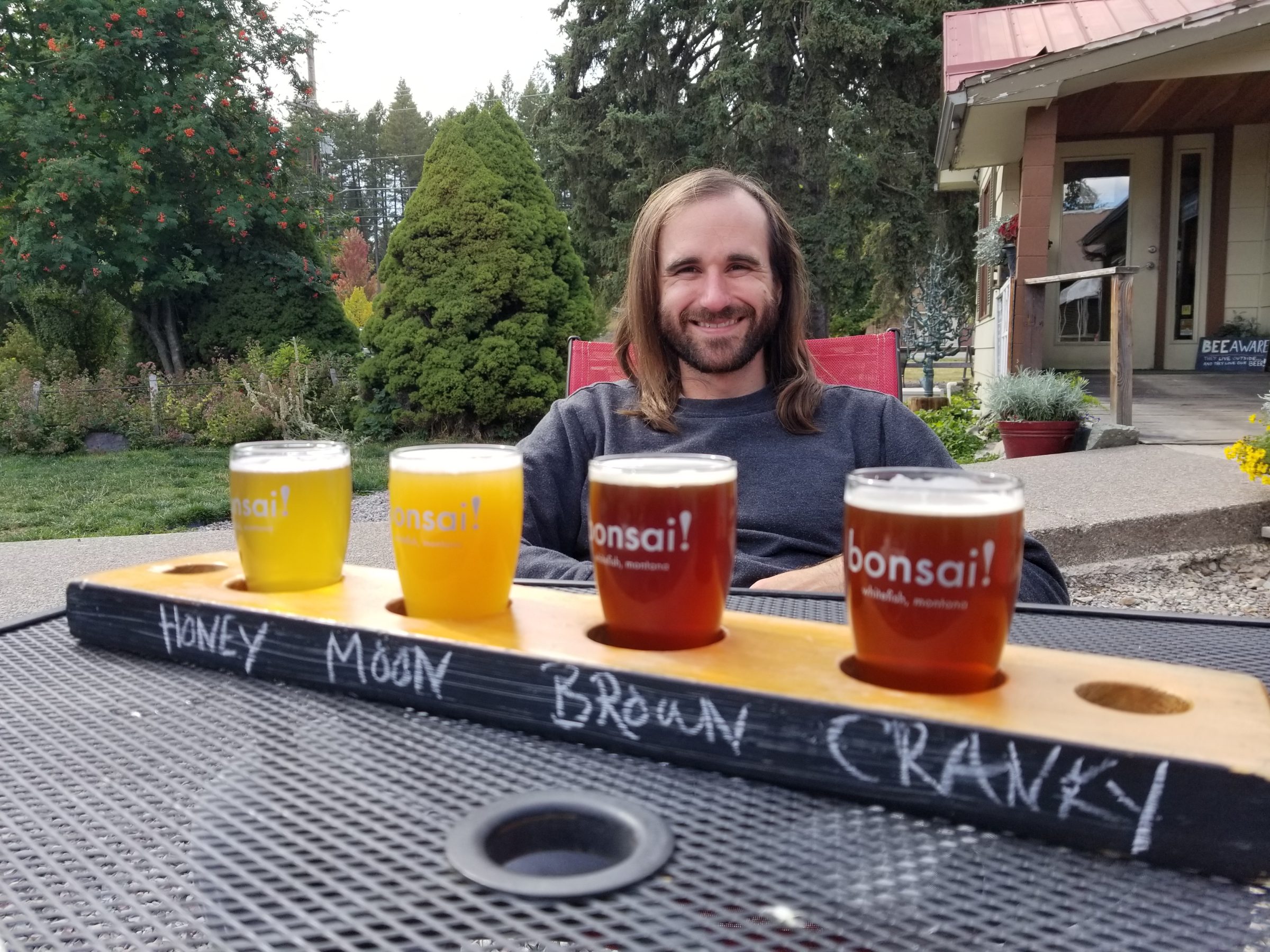 What was the ambiance like?
Of the three breweries on this list, we enjoyed this location the very most. It was set up for maximum chilling and fun with friends. The outdoor seating is like being in a friend's backyard with different styles of tables and benches. Grab a flight, head out into the grassy outdoor area, kick back, and enjoy!
When do we recommend visiting this brewery?
Visit this brewery when the weather is nice. The inside area is inviting as well, but much smaller than the outdoor space.  
Backslope Brewing in Columbia Falls
URL: https://backslopebrewing.com/
Ok, so this brewery is not technically in Whitefish, but it's so close we decided to hit it on our way into town.
How was the beer?
Coming from Colorado, Sarah and I are used to flavorful beers! The beers at Backslope tended to be a little lighter, leaving something to be desired, but we did enjoy them.  We recommend getting a flight of beers or tasters before committing to a full pint.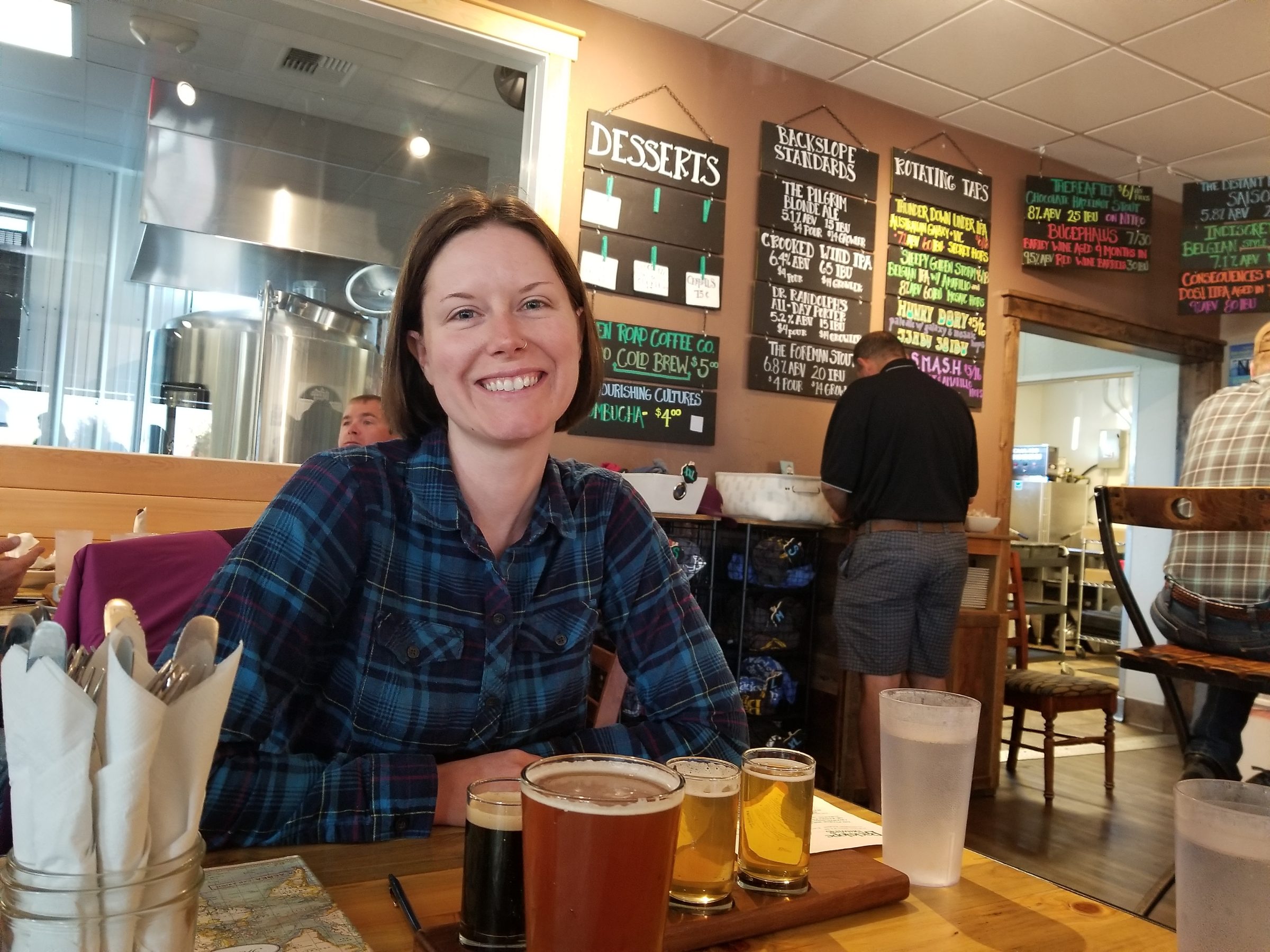 What was the ambiance like?
Out of the three breweries on this list, Backslope felt the most like a traditional sit-down restaurant. The food looked good — we weren't hungry at the time and didn't eat anything — and the people eating there agreed it was. The bar is small, with six or so seats, and there are servers for the ample table seating as well as a small outdoor patio.
When do we recommend visiting this brewery?
We recommend visiting this brewery when you are hungry! Backslope Brewing is more like a restaurant that brews beer than a brewery that serves food. It is not necessarily a place to go and strike up a conversation with neighboring tables as most are there for sit-down meal service.
Thirsty? It just might be beer-thirty. Still not sure what brewery in Whitefish, Montana you are in the mood for? Do what we did — go to all three!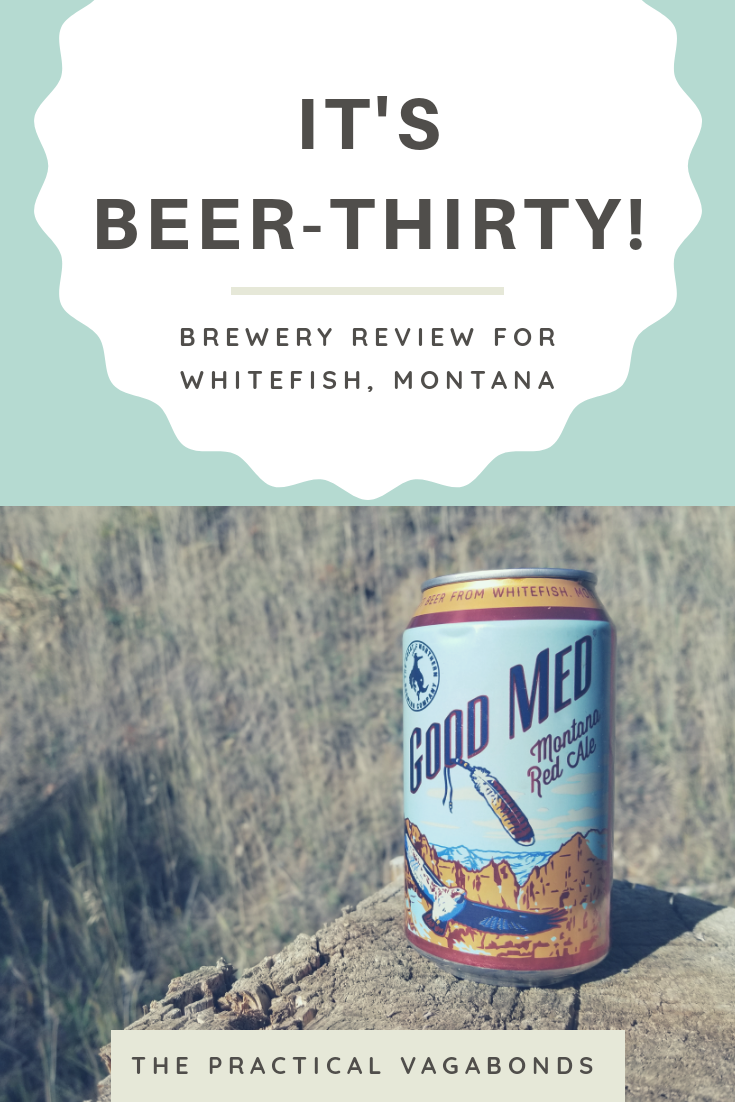 Heading to Glacier National Park or Whitefish?
Pin this for later.