After a few days in the small cities of Whitefish — in which we enjoyed brewery-hopping — and Kalispell, we soon grew weary of city life. We longed for the beauty and solitude of the great outdoors again. So Jimmy picked a random spot along our route south, and we experienced the art of doing nothing at Holland Lake, Montana.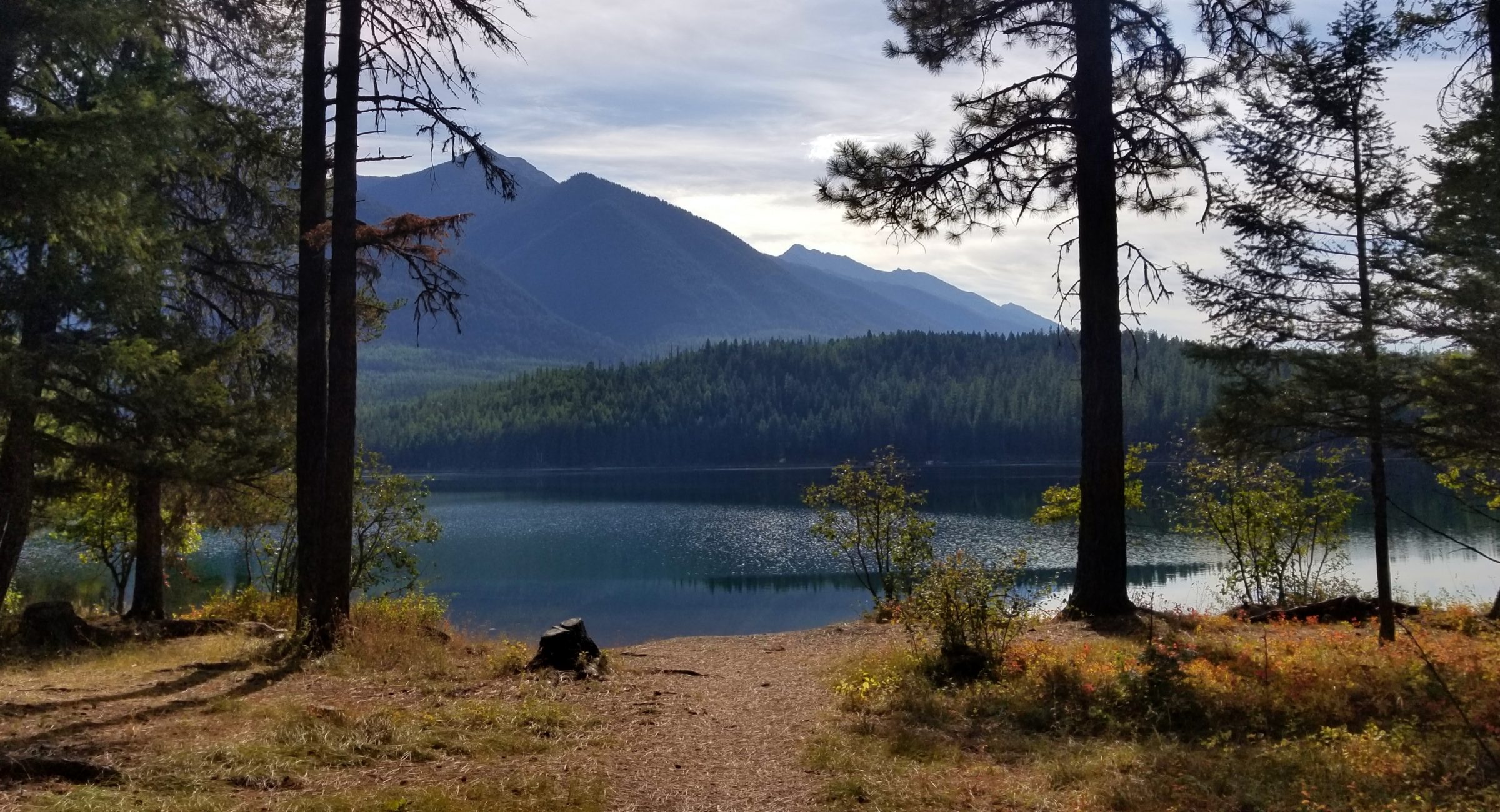 The Art of "Doing Nothing"
Discussed in "Eat Pray Love," Italians are famous for the slow, pleasure-filled life which we were slowly beginning to emulate. Instead of working themselves to the bone and stuffing their schedule with an inordinate number of to-dos each day, Italians prefer a more instinctual way to live their day — on a whim. This way of life is called "La Dolce far Niente" or "The Sweetness of Doing Nothing."
From this point onward, we really dove into this way of life. We tried to not put too much pressure on going everywhere possible and crossing off a bunch of bucket list items. Instead, we lived every day around what our bodies, our hearts, and our minds were capable of completing that day. It was an amazing way to live a life of intention.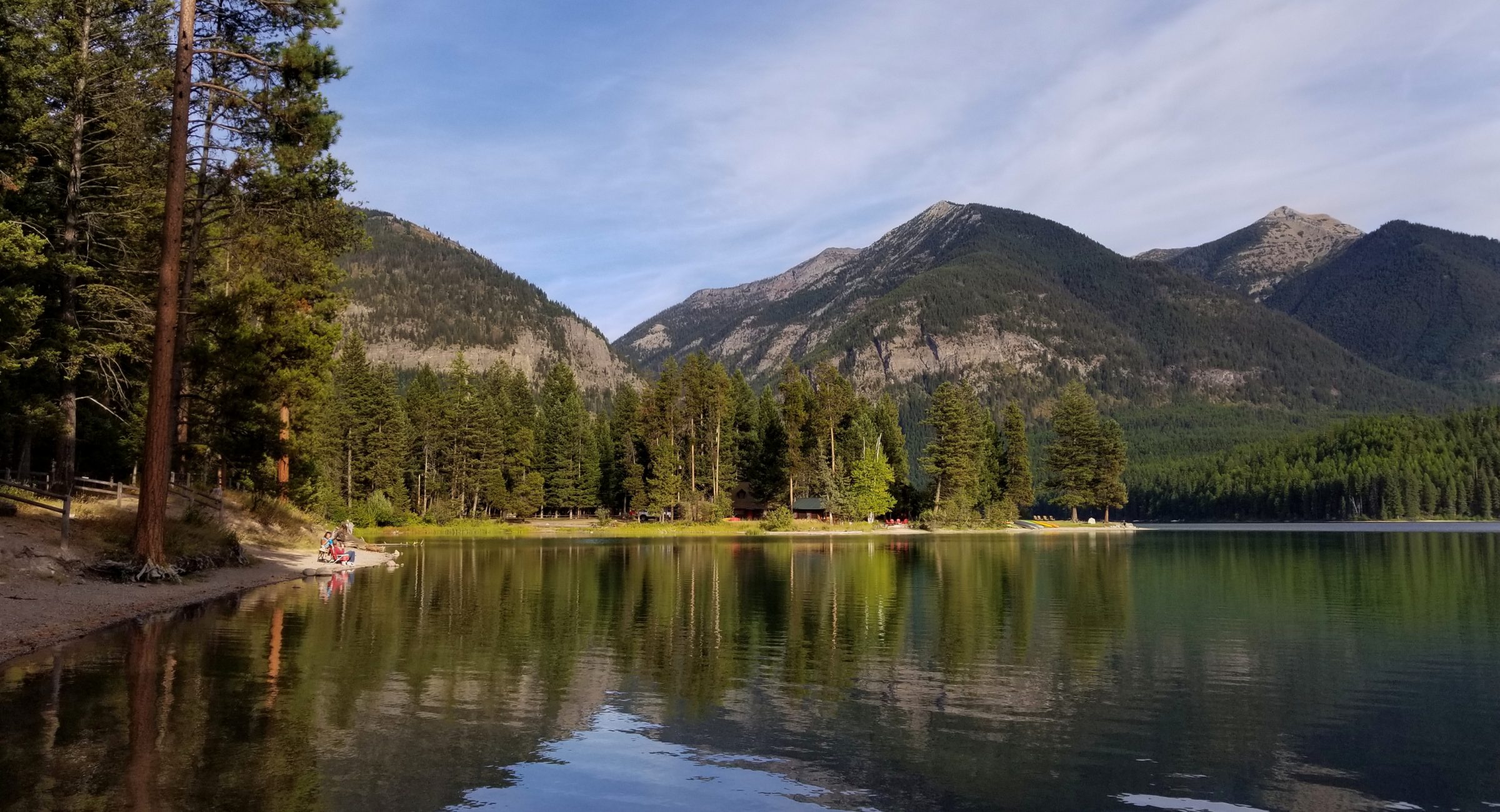 Holland Lake and Campground
The drive to Holland Lake was stunning. We drove south down Hwy 83 from Kalispell, and immediately felt ourselves relax into a slower pace. Surrounded by tall, mature trees, we drove alongside the Swan River, which was so calm, we originally thought it was a lake.
Holland Lake's campground was far too beautiful for a quick, one-night trip, so we paid for two nights there. Since we arrived mid-week in the Fall, we were able to find a spot right on the crystal clear Holland Lake itself. We wouldn't have been so lucky if we'd made it up there over the weekend or during the summer. Reservation tags for that weekend's campers were already placed throughout the campground, and it looked as though it would have been full.
After placing our camp chairs along the shore and watching the sunlight fill the area with a golden glow, I was quickly reminded of a life goal I had long ago — to stay in a small cabin on a lake one summer and focus on my writing. Jimmy agreed that this was a worthy bucket list experience — he could occupy his days with fishing and hiking while I wrote. We added it to the ever-growing list of adventures to come.
Hiking to Holland Falls
There were many hiking opportunities up and around the mountains of the area but we decided to hike a short and easy one. On our full day at Holland Lake, we decided to hike up to Holland Falls. It was an easy 3.3 mile round trip trail — not nearly as difficult as our hike to Grinnell Glacier —  that took us alongside part of the lake and finished with a view of the surrounding mountains and waterfall. It was a lovely way to spend an easy-going morning.
After that, we grilled a big lunch and spent a little time reading and writing. Paddleboards, kayaks, and canoes are available for rent here too, although we enjoyed the lake views from our campsite instead of on the water.
All in all, Holland Lake was the perfect place to recharge, practice our new "La Dolce far Niente" lifestyle and enjoy the classic beauty of a clear and quiet mountain lake.
Have you tried to live this Italian lifestyle? How did it work for you?