East Glacier National Park was the highlight of our Montana trip. At the time, many areas in the western side of the park were closed due to wildfires. This included Going-to-the-Sun Road from Lake McDonald to Logan Pass. Going-to-the-Sun Road was only open from the Saint Mary entrance to the Logan Pass Visitor Center. But even through burn areas, closures, haze, and smoke, Glacier National Park was still one of the most beautiful National Parks that we have visited yet.
One thing I love about our National Parks System is how each park, monument, historical site and cultural site has its own inspiring reason to be protected. Lands with the longest natural bridges, most concentrated number of arches, greatest number of hydrothermal features, or largest array of dinosaur fossils are right here in our home country. Plus they give each visitor a sense of inspiration and awe that can not be fully conveyed in photos and videos alone. They must be experienced first hand.
Jimmy and Sarah explore East Glacier National Park!
Rugged and Grand — Glacier National Park
Glacier National Park is the home to diverse and thriving plant and animal life, as well as the remains of shrinking glaciers. It is also the home of mountainscapes which have been carved by those glaciers. After exploring many areas of Colorado, I thought I had fully experienced the grandeur of the Rocky Mountains — yet these glacier-carved peaks had a ruggedness which I had seldom seen. Glacier National Park tugged at my heart-strings and overwhelmed my senses.
The Experience
We stayed at St. Mary Campground for a couple of nights. This had a close proximity to this part of Going-to-the-Sun Road and gave us easy access to the breathtaking Saint Mary Lake. On our first day, we hiked 6.4 miles roundtrip from Sun Point Nature Trail to three waterfalls: Baring Falls, St. Mary Falls and Virginia Falls.
On our second day, we enjoyed beautiful scenery as we drove along the eastern side of Going-to-the-Sun Road: Wild Goose Island Lookout, Jackson Glacier Overlook, and the cliffs surrounding Siyeh Bend.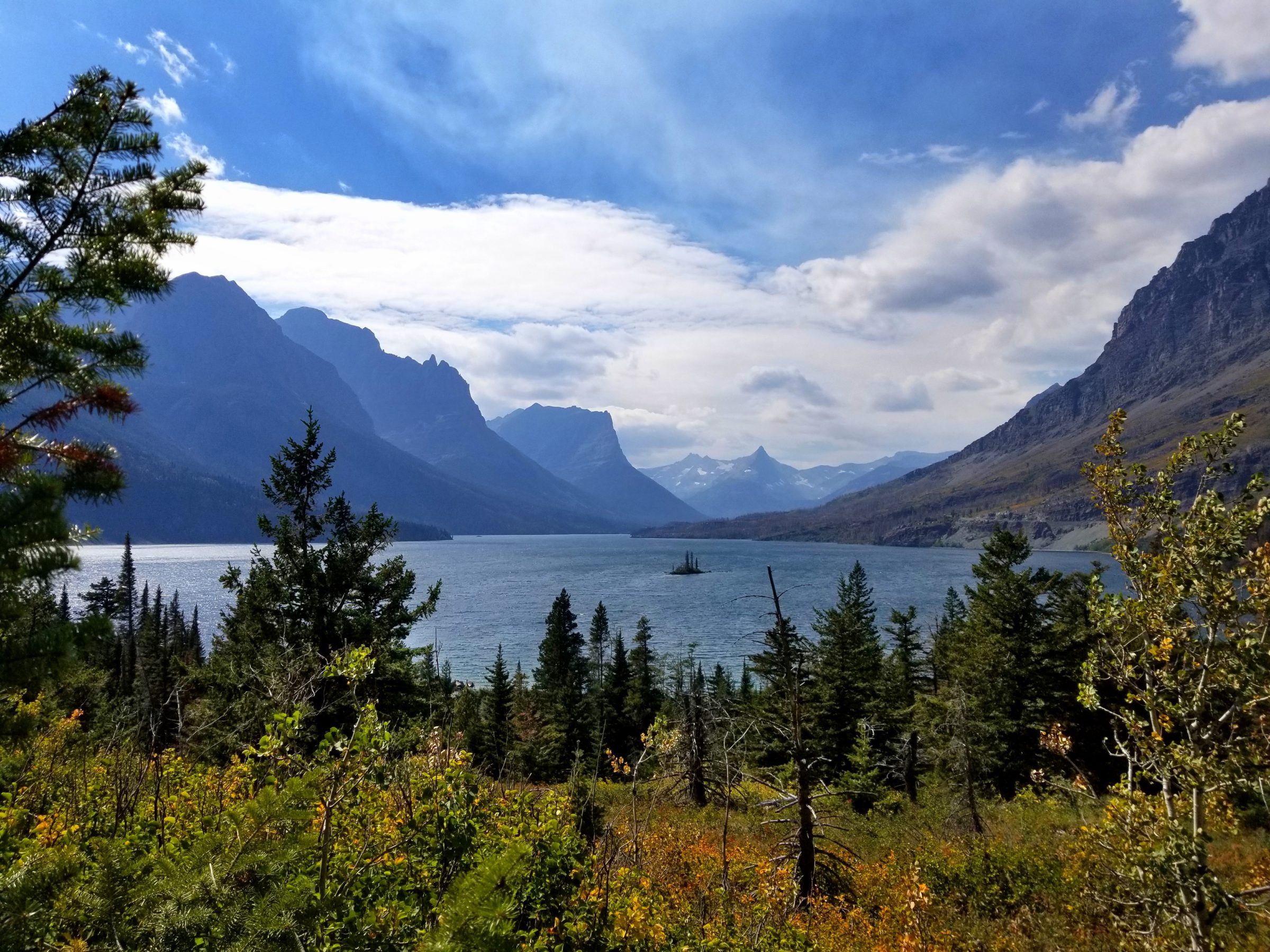 We hiked part of Highline Trail, which begins across from Logan Pass Visitor Center. Many of the moderately-sized hikes further along this drive were closed, so the rangers were telling many people to hike this trail instead. It was very crowded.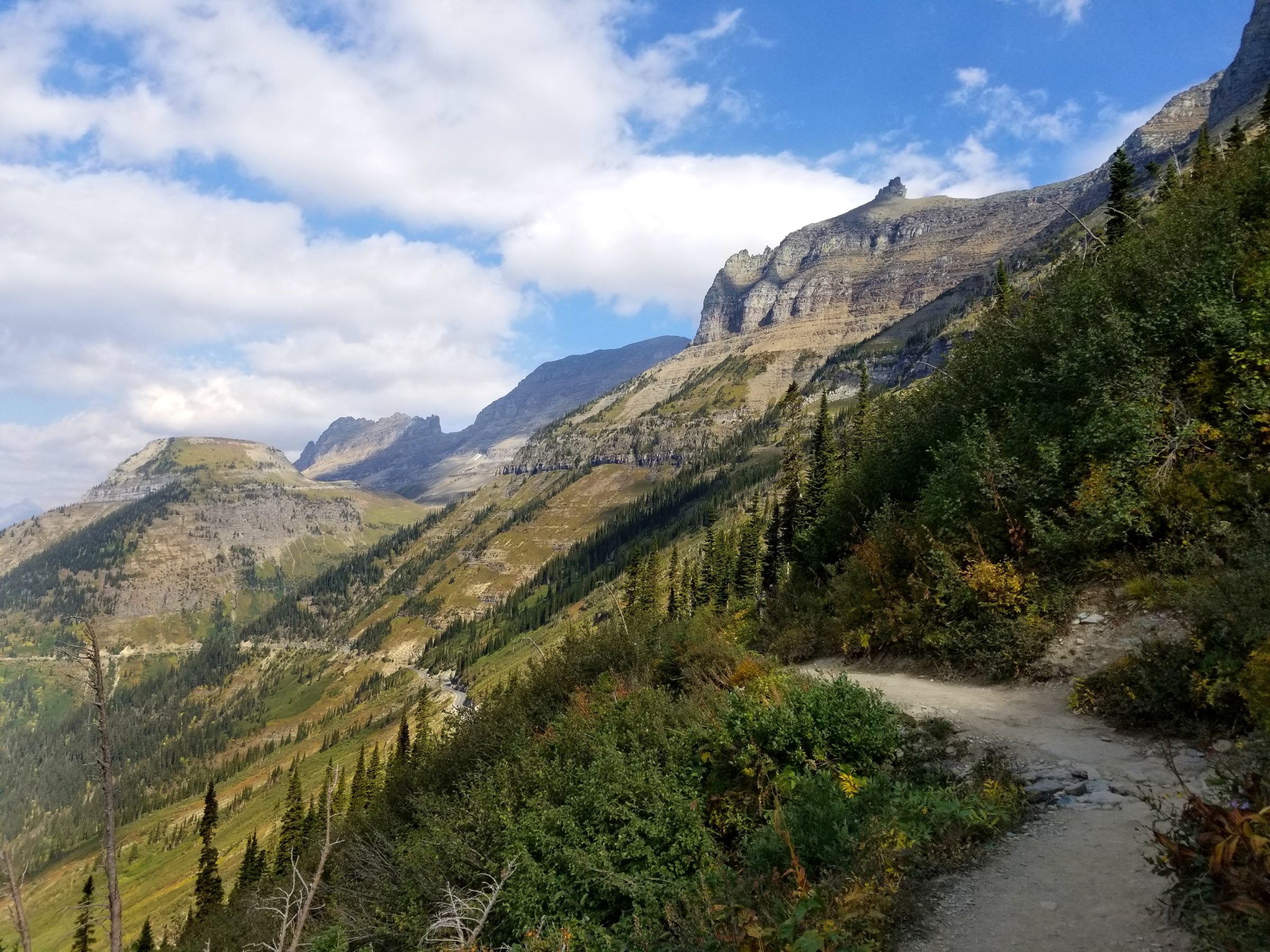 PRO TIP: Glacier National Park has many hiking opportunities not listed in materials found at the visitor centers.
Pick up this topo map if you are an avid hiker, will be exploring the backcountry, or want to avoid large crowds.
The trail is situated along the edge of cliffs towering over Going-to-the-Sun Road. From the beginning, the views were beautiful although hazy. We could smell wildfire smoke and feel it burning our lungs as we completed a segment of the trail. After much consideration, we decided our time would be better spent elsewhere. The view thus far was very much the same and we grew weary of passing many slow hikers along such a narrow trail on a steep cliff.
East Glacier Wrap-Up — What We Thought
Nonetheless, we loved our time spent in this section of Glacier National Park. Its rugged beauty exceeded our high expectations and mentally prepared us for our next adventure within the park — the hike to Grinnell Glacier in Many Glaciers. If Glacier National Park was the highlight of our Montana trip, then the hike to Grinnell Glacier was the highlight of the entire state. Check in tomorrow for our next post!
Who else has been to Glacier National Park, and which hikes were your favorites?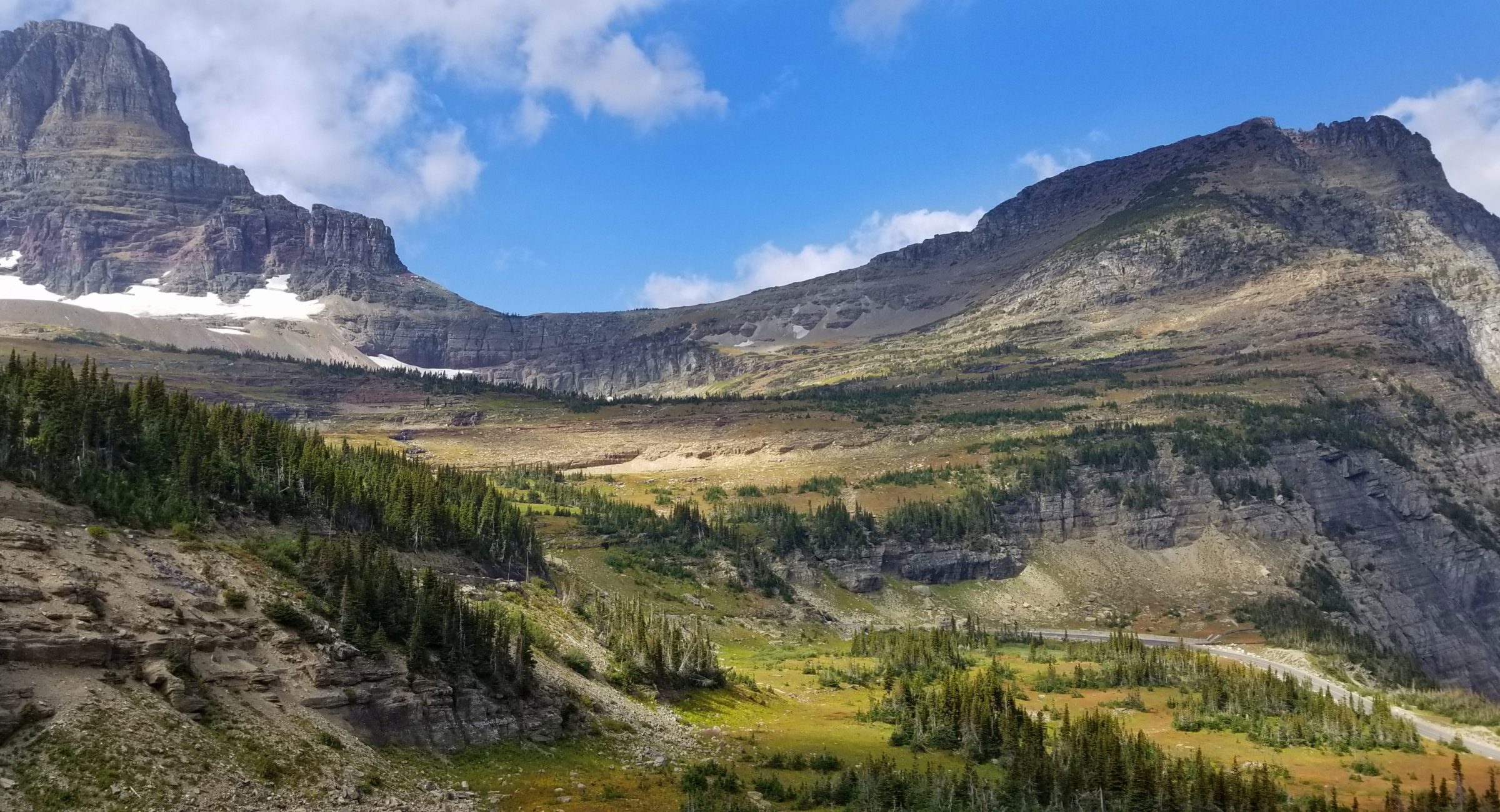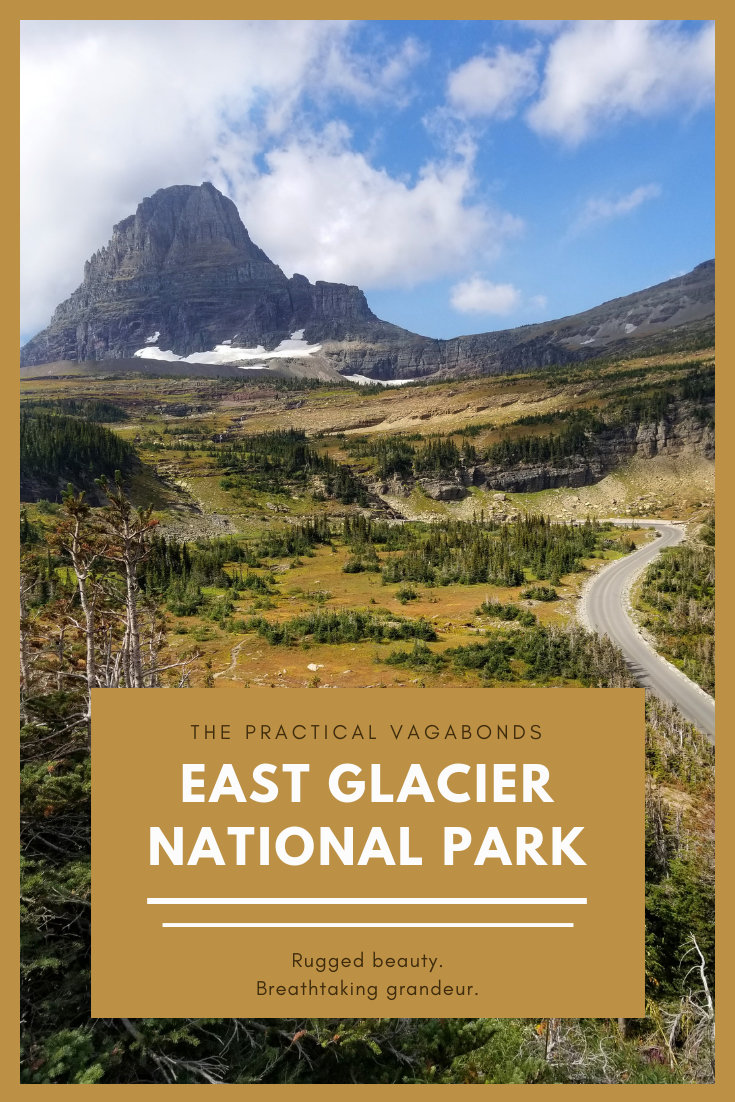 Want to visit East Glacier National Park?
Pin this for later!