Can a full grown man float in less than a foot of water? Yes, he can! But where? Just a short 40 miles north of Salt Lake City, Utah is the largest island of the Great Salt Lake — Antelope Island State Park.
After spending a week in Idaho soaking in the most pristine and wild natural hot springs and hiking the Sawtooth Mountain Range, we made our way south to Salt Lake City. On the way, we decided to seek respite from the hustle and bustle of nearby towns. Antelope Island State Park was a peaceful place to get away from it all. Read on to see what 5 things you must experience for yourself at Antelope Island State Park!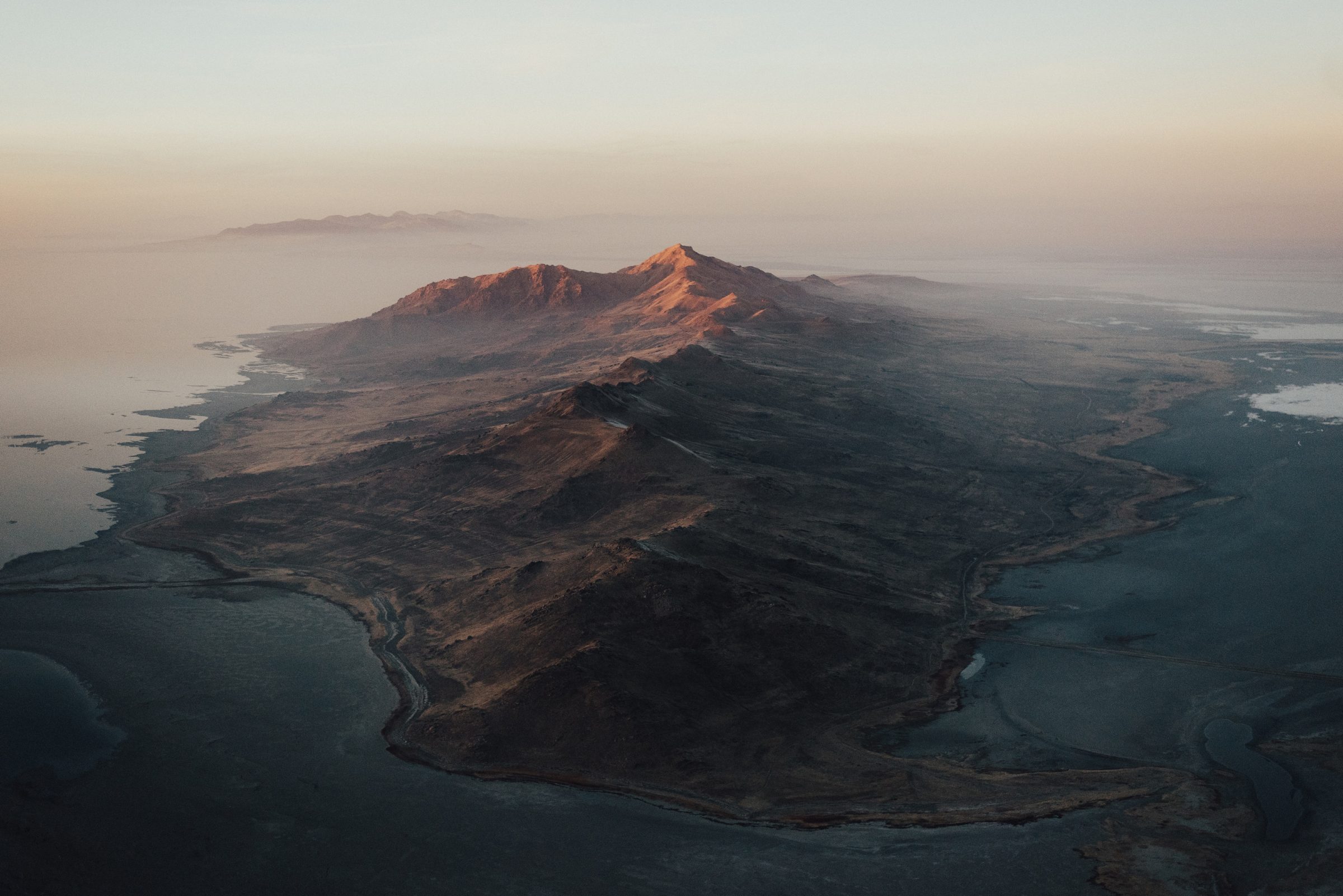 1) Floating in the Great Salt Lake at Bridger Bay
The Great Salt Lake's salinity is anywhere from 5% to a whopping 27% depending on where you are on the lake and its water level. This means that you will float — like a cork — quite effortlessly. Sarah glided back and forth across the bay like superwoman, embracing her new powers of weightlessness.
What is it like to be able to float in less than a foot of water? A lot of fun! You can venture out deeper but the water was a bit brisk when we visited. You can check the water temp here. Bobbing up and down in the buoyant waters at Antelope Island State Park is something that you just have to experience for yourself.
PRO TIP: Float at Bridger Bay day use area.
Here you will find free outdoor showers to rinse all that salt off as well as paid private showers that cost $1 for four minutes.
2) The Stillness of the Great Salt Lake
The lake had a glass-like stillness that seemed to extend all the way to the other shore. There are no fish splashing around in the water, so there are no birds diving after prey. We didn't see any boats — probably because of the lower water levels near Antelope Island. The ever-so-slight movement of the dense water was so gentle and calming you could stare at it for hours.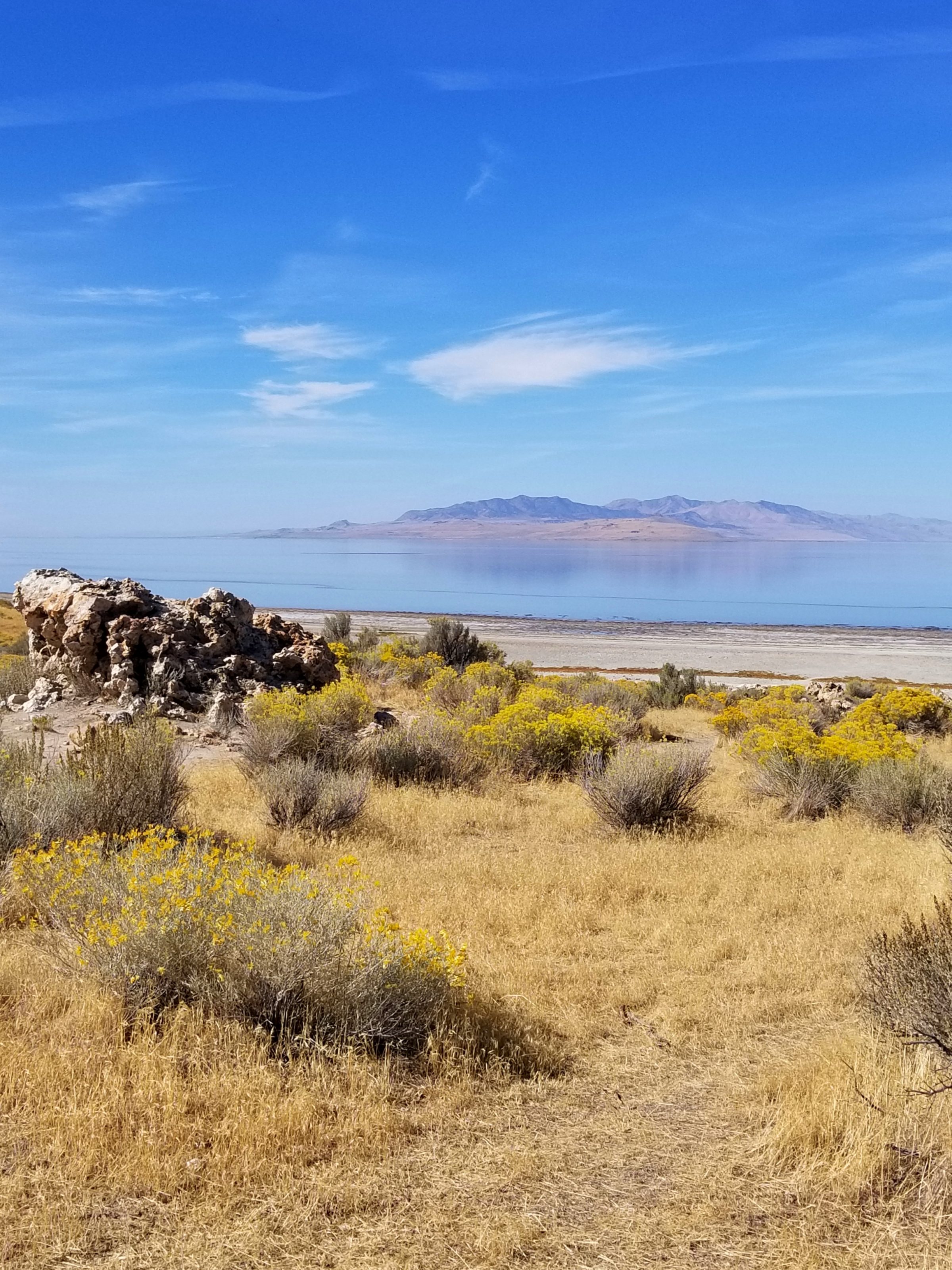 3) The Smell of Death
The drive onto the island through Farmington Bay is, well, smelly. While the lake is too salty for fish to survive, Farmington Bay has plenty of algae. When the algae feed on nutrients, they suck up all the oxygen in the water and die. Bacteria then eat the dead algae, which gives off a strong sulfur smell. Thankfully, this smell is not found throughout the rest of the park.
4) Hiking Through Amber Prairie Grasslands
We had White Rock Loop entirely to ourselves for a sunset hike. I'll let the pictures do the talking.
If you only have 1-2 hours for hiking, we recommend picking a couple of these short hikes:
Ladyfinger Point — ½ mile round trip to an overlook of the lake
Frary Interpretive Site — ½ mile round trip to an old homestead
Buffalo Point — 1-mile round trip and 250 feet elevation gain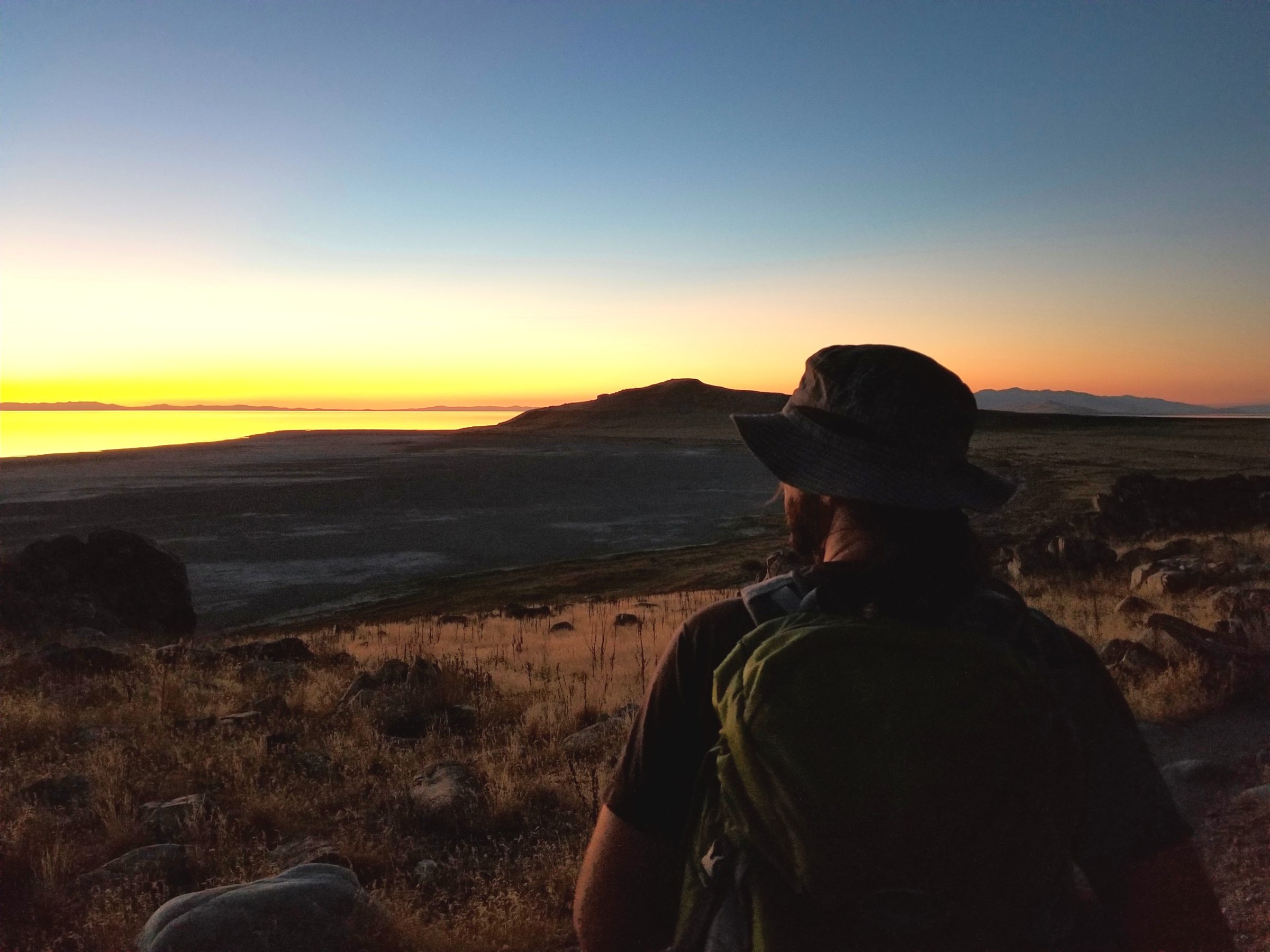 If you have 3-4 hours — woohoo! — this was our favorite hike in the park:
White Rock Loop — 7-mile loop with 600 feet elevation gain that provides spectacular westward views of the lake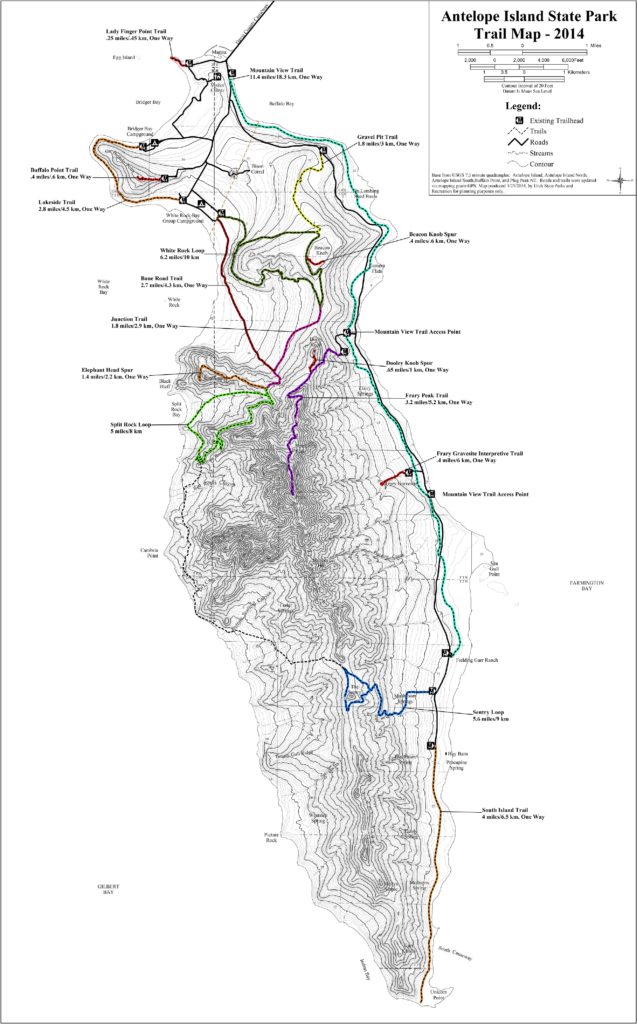 PRO TIP: Skip Gravel Pit Trail and Bone Road Trail.
They are more like gravelly/sandy roads than hiking trails.
5) Watch the Bison Roam at Antelope Island State Park
Wait! But isn't it called Antelope Island State Park? Yes, Antelope Island has pronghorn, however, they hardly compare to the islands most famous residents — bison.
Antelope Island State Park is home to more than 500 bison! You will find small herds dispersed across the park.  Be sure to stop in the visitor center — they keep a daily updated map indicating where the bison are spotted.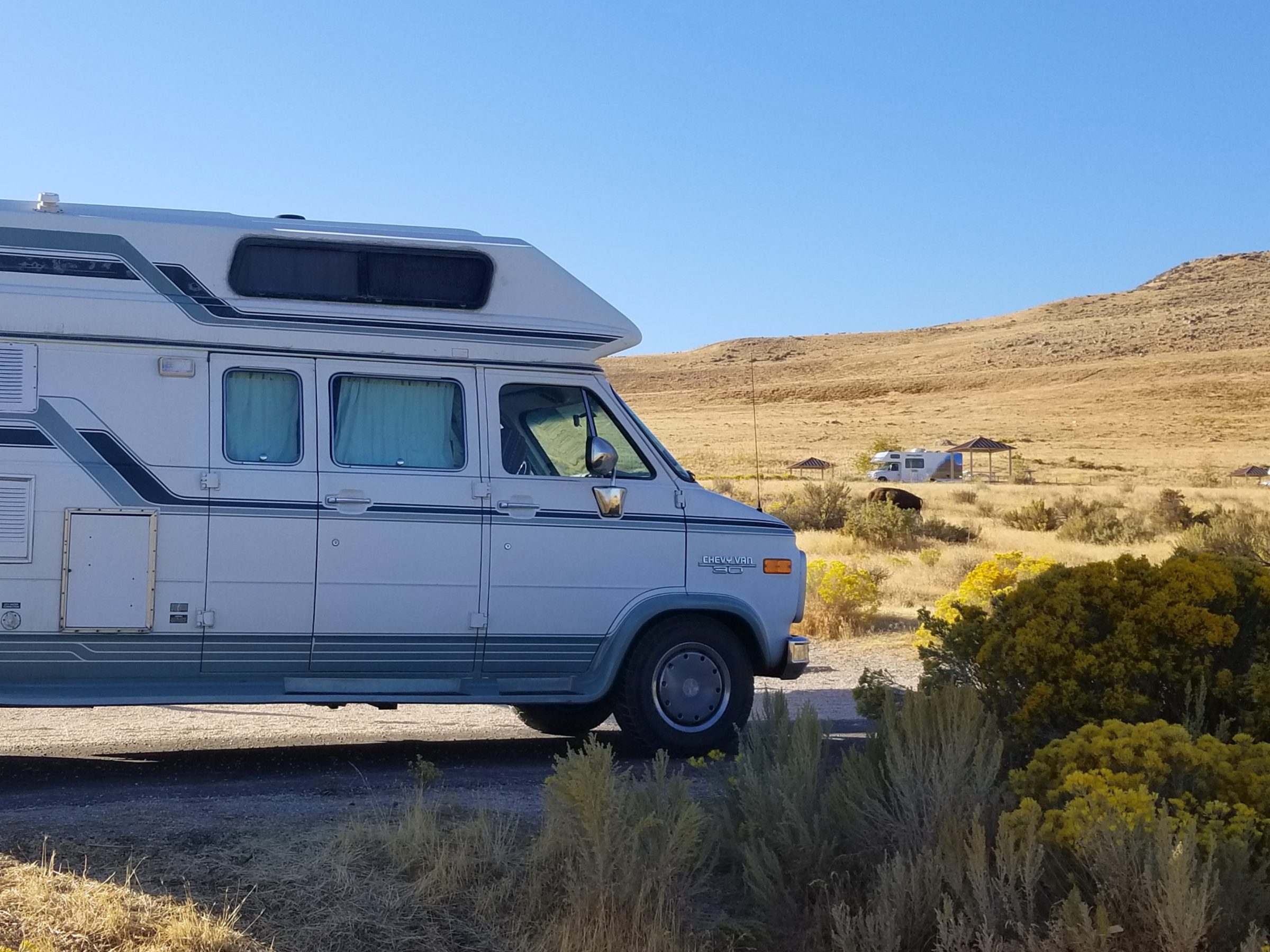 PRO TIP: The admission gates automatically close at 10 PM.
If you decide to leave the park while camping, be sure to come back before they do!
Visiting Antelope Island State Park in the Fall? Check to see when the annual bison roundup is scheduled. Horse riders push bison across the island and ultimately into corrals at Whiterock Bay. The park has live music, food for sale, activities and sometimes discounted admission into the park if you bring a canned good.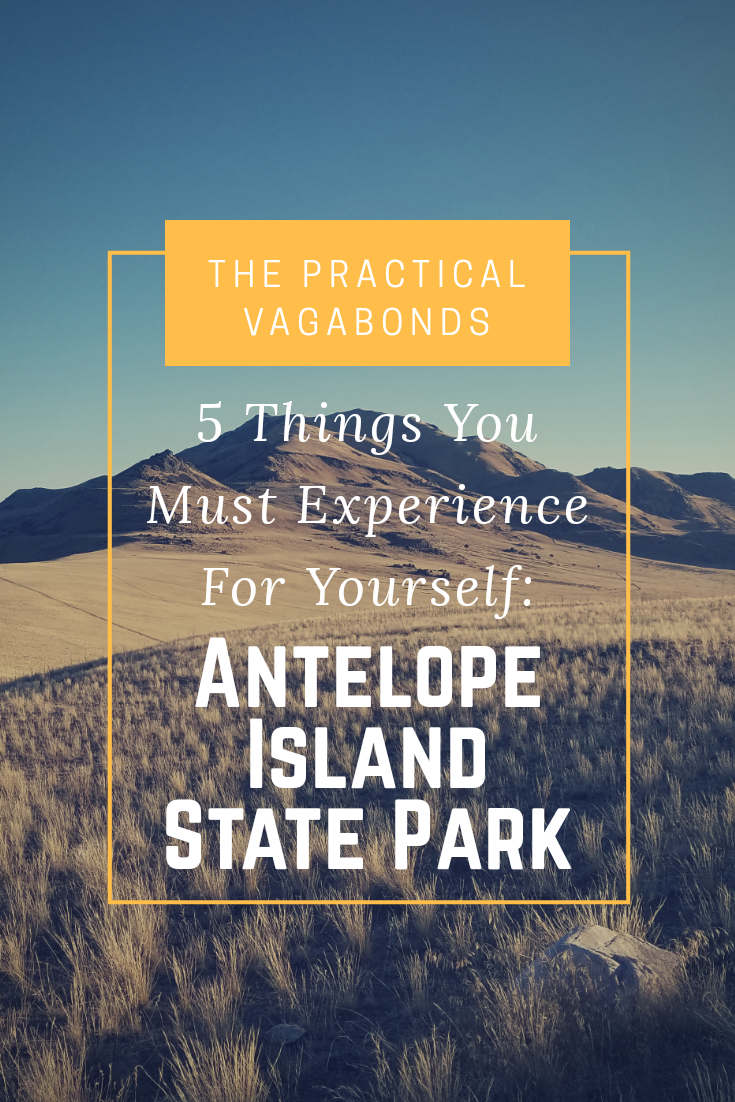 Ready to experience the best of Antelope Island State Park?
Pin this to help you plan your itinerary!