Did you know? Sawtooth Lake is one of the largest glacier-created alpine lakes in the Sawtooth Mountains of Idaho! We found other Sawtooth Range hikes to be more colorful, challenging, and offer more expansive views and evolving terrain. But there is something nice about a straightforward and quintessential Idaho mountain hike like the trek from Iron Creek Trailhead to Sawtooth Lake, especially when you are first getting a feel for a new area.
Check out some of the stunning photos from our day hike from Iron Creek Trailhead to Sawtooth Lake and Alpine Lake in the beautiful Sawtooth Mountains!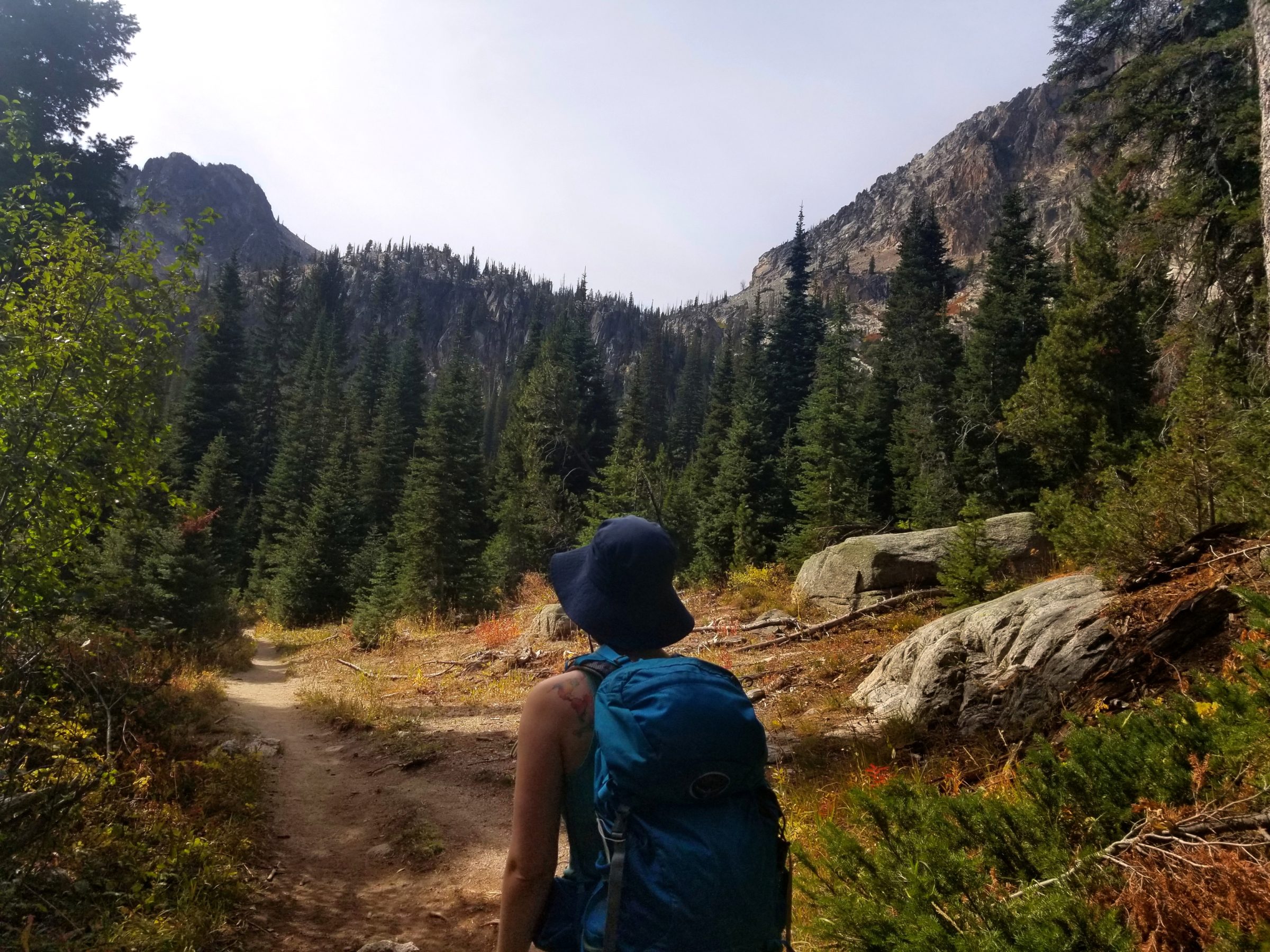 The Hike to Sawtooth Lake
At the beginning of the hike to Sawtooth Lake, we walked through a relatively flat forest. There were trees but very little other flora, and we didn't have any mountain views during that initial part of the hike either. But once we finally started to trek upwards, the surrounding mountains and shrubbery with Fall colors started to pop into view and the real fun began!
After switchbacking up more forest areas, we started to notice huge granite cliffs to our right. As we continued throughout most of the trail, these same cliffs came into clearer view.
Round trip, this trail is about 8.5 miles long and is moderately difficult with over 1700 feet in elevation change. If you add a stop by Alpine Lake, which is a small but pretty lake on the way to Sawtooth Lake, the entire trek will increase to about 10 miles.
Since that last bit of the hike up to Sawtooth Lake was the toughest part and had multiple switchbacks, we decided to complete Sawtooth Lake first, while our legs were fresh. We enjoyed beautiful views of Alpine Lake and the surrounding cliffs with each step.
When we finally arrived to Sawtooth Lake, it was a bit cloudy and cold, but it was beautiful. There were no more glaciers or snowfields along this lake, but you could tell it was originally carved by glaciers thanks to its shape. We settled in to eat lunch as we watched the clouds roll by.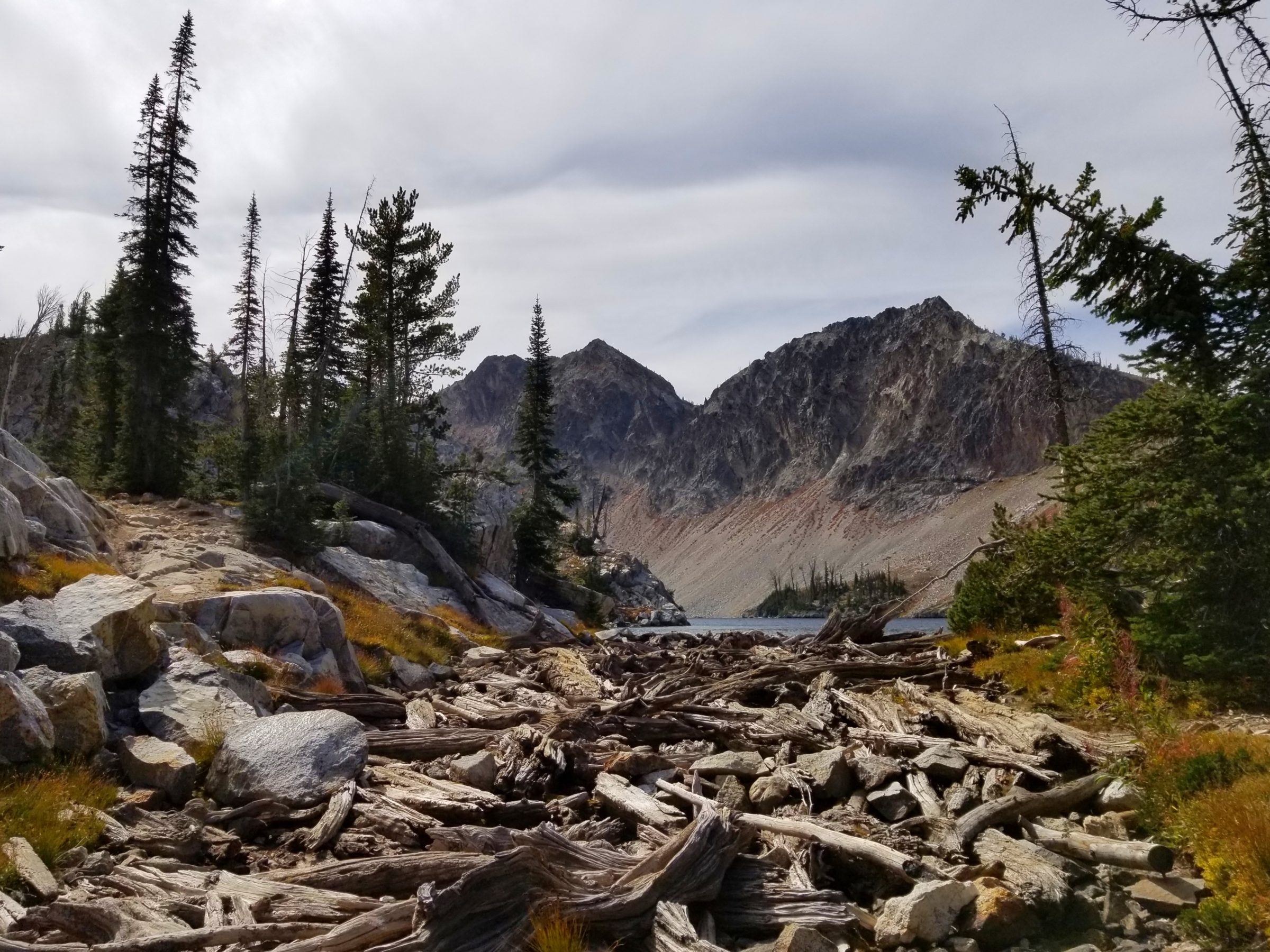 Scenic Stop at Alpine Lake
After exploring the area a bit more, we decided to head back down to Alpine Lake. Since Alpine Lake's elevation was lower than Sawtooth Lake's elevation, it was warmer and surrounded by a vibrant Fall-colorful forest. We relaxed on a large boulder overlooking the lake and felt the sun on our skin.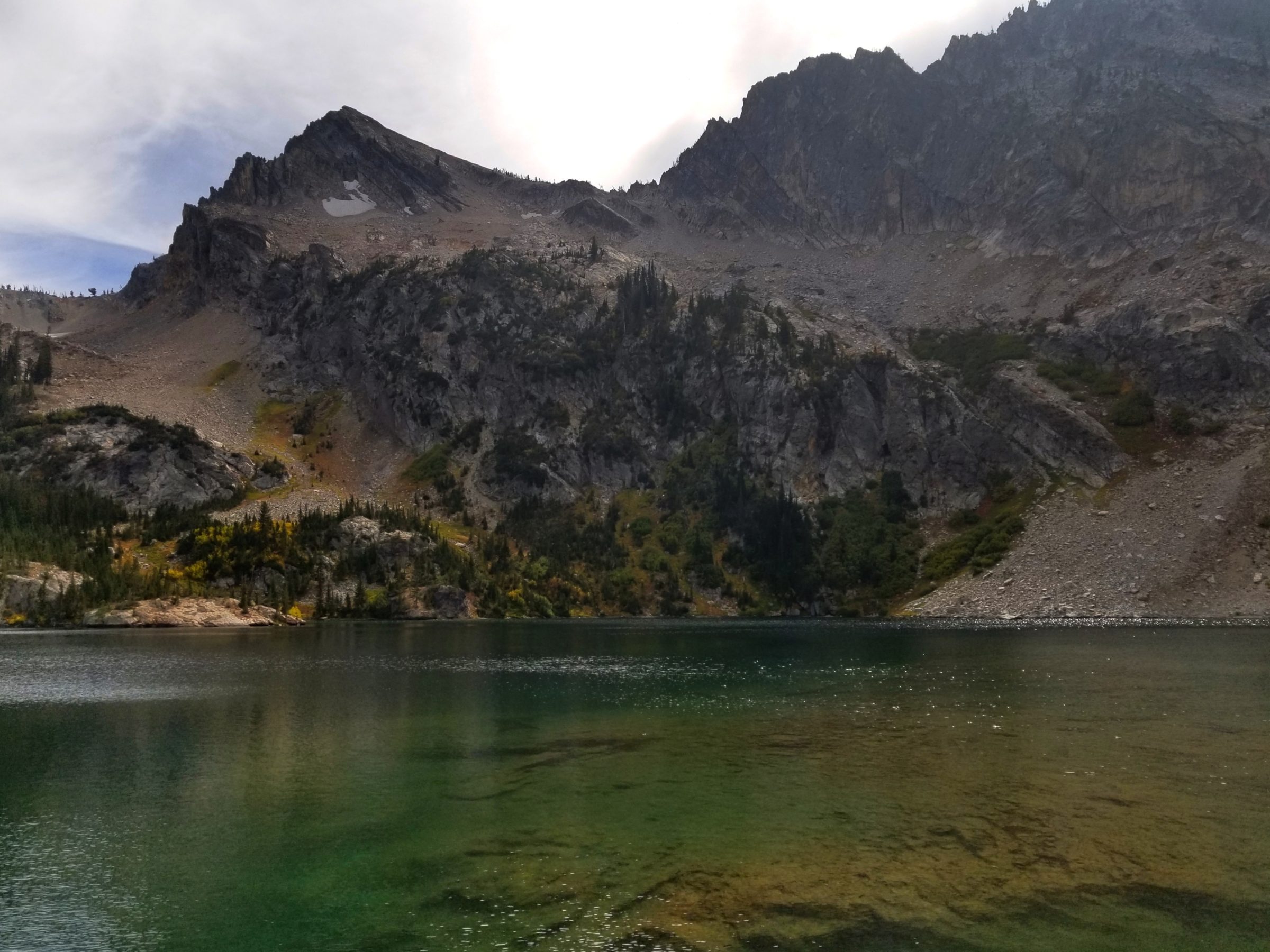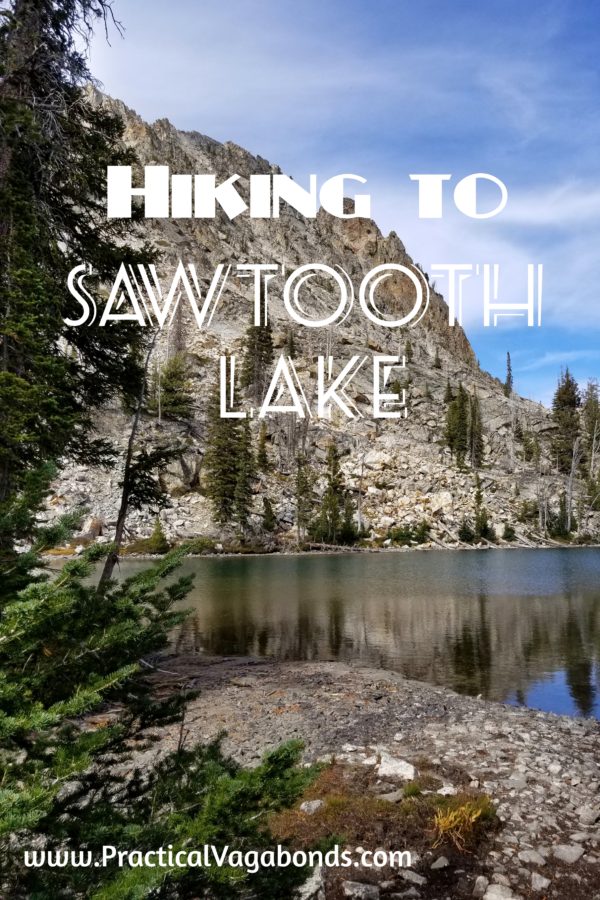 Planning Your Own Trip to Sawtooth Lake?
Pin this for your own quintessential Idaho hike!