The Tin Cup Trailhead to Alice Lake, Idaho
If you've read some of our most recent posts, you probably realize how much we loved Idaho. From mountain hikes to hot springs, it is truly paradise. We especially loved the hike to Alice Lake and thought it offered the best of the Sawtooth Mountains! Through Fall colors and sleet, hiking this beautiful path took us along verdant forest, awe-inspiring cliffsides overlooking expansive views, and up to a crisp alpine lake surrounded by the prettiest stretch of mountains we'd seen in the state.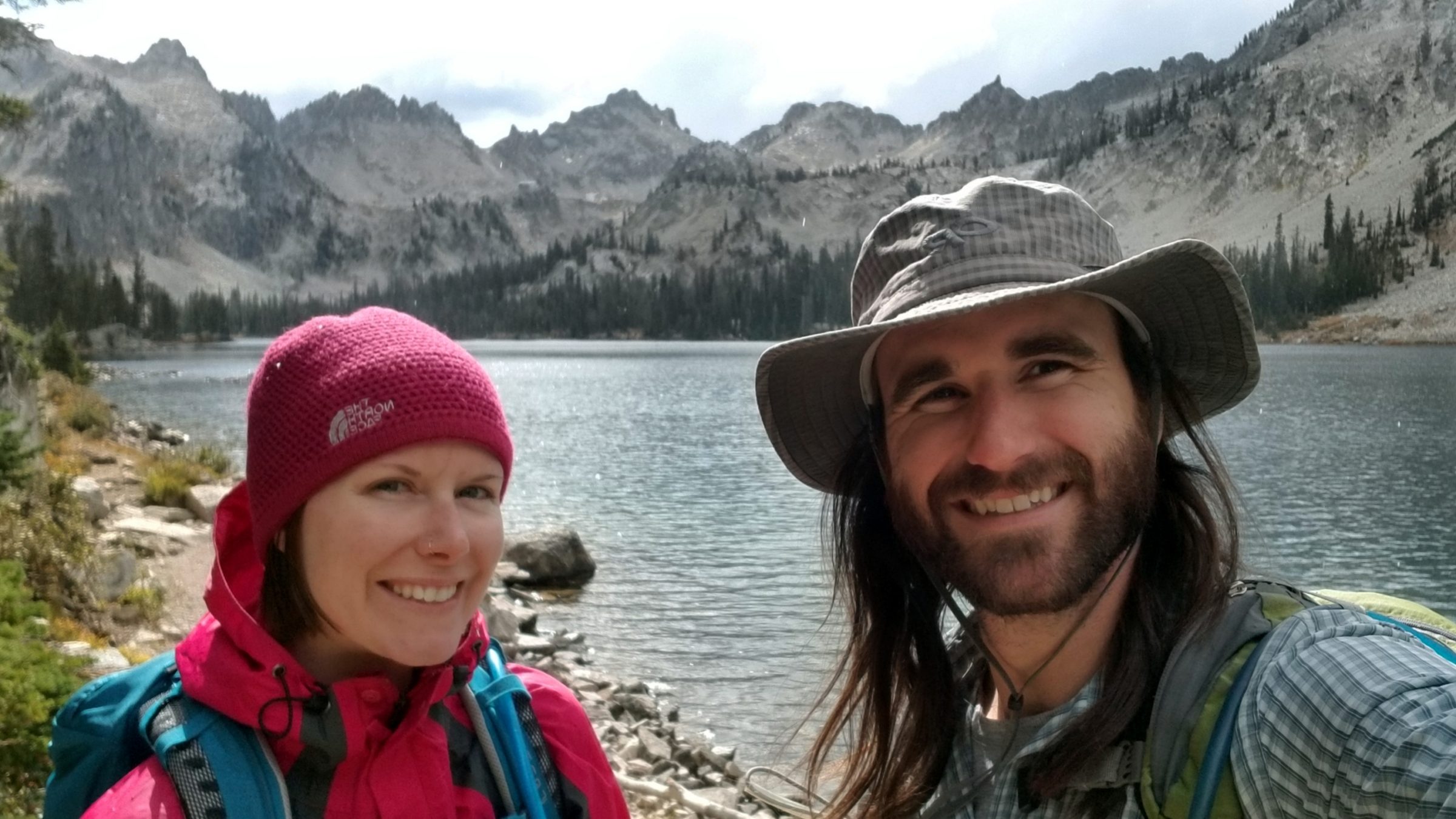 Our hike from Tin Cup Trailhead to Alice Lake and back was about 11 miles long with 1600 feet elevation gain. Alice Lake is actually the first of several lakes on the 18-mile Alice-Toxaway loop.
PRO TIP: This hike is so beautiful, you may regret not packing camping gear and completing the entire 18-mile loop!
If you even think you might like to spend a night or two backpacking, do it! We did not and wish we had!
The Hike to Alice Lake
The Tin Cup Trailhead is located in front of Petit Lake, which we hiked alongside in the beginning. After about 1.2 miles or so, we got to the wilderness area boundary, filled out our (free) permits, and turned left toward the Alice Lake section of the loop.
The beginning of the wilderness area was covered in lush, green forest. Much of the ground was comprised of old, decayed wood with ferns, moss, trees, and grasses growing from it. This made the ground soft and springy as hiked on and off the trail.
The forest soon turned into an open cliffside of granite, rocks, and switchbacks. As we hiked upward, views of the valley below took our breath away. Amazingly, we passed only a couple of people along this part of the trail. It felt like we had the entire world at our fingertips, and to ourselves. We trekked upward with huge, silly grins on our face, savoring every moment.
After the cliffside switchbacks, we hiked through more forest and noticed that the sun was hidden behind ominous gray clouds over the horizon. We continued toward the clouds, and as we finally saw Alice Lake in our midst, a colossal pink lightning bolt cracked over the water. Shocked by the loud crash and our proximity to the electrical storm, we hid below the trees to wait out the storm.
Tranquility at Alice Lake
After the electrical storm moved north, we walked out toward Alice Lake. El Capitan mountain loomed over the lake, which was a clear and beautiful blue. The surrounding mountains framed the lake perfectly. Sleet fell and a slight breeze nipped at our cheeks as we strolled amongst the vibrant Fall colors along the lake.
Even though it was cold, I didn't want to leave and wished we could have stayed to complete the entire loop. Since we did not pack our camping gear, we headed back the same way, our cell phone filled with beautiful photos and hearts filled with joy from exploring this beautiful area.
PRO TIP: Throughout our trip, I was relieved to have a great rain jacket.
Whether through sleet, snow, or rain, or even to stay warm in sunny but cool weather, I took this Columbia-brand jacket with me everywhere. Even though my jacket is an older version of this one, it's kept me dry in absolute downpours over the years!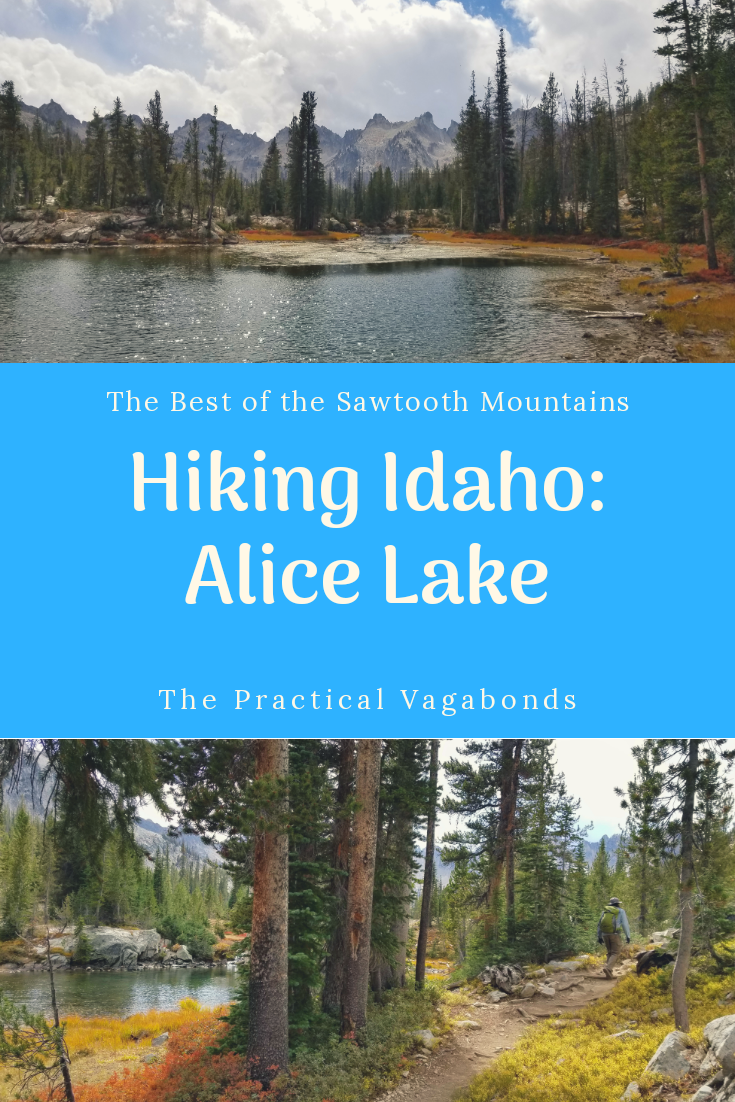 Want to hike to Alice Lake?
Pin this to hike the best of the Sawtooth Mountains!