Clothesline and Hand Wash/Washer Detergent Sheets
Having these easy-to-pack detergent sheets has saved us a lot of space and a bunch of money when it is — sigh — laundry day. You can use them for hand washing or washing machines and just tear off however much you need. We string this ultra light-weight and tiny-packing clothesline between our side doors or outside for super convenient drying.
Travel Adapter
This travel adapter is great for when we are blogging at a coffee shop, and it is even handier when we travel internationally! We can connect four USB devices and plug in a Chromebook at the same time. It also acts as an adapter for outlets in over 160 countries. We don't use it in our van but it is extremely useful while living on the road.
PRO TIP: We've forgotten white adapters in about 3 countries before purchasing this bright green one. Get a crazy color that is easy to spot as you pack and leave.
I am sure our vanlife essentials will grow over time, but these products have made the past 45-ish days in the van more practical for vagabonds like us.
What are your road trip, camping, or vanlife essentials? Let us know in the comments below!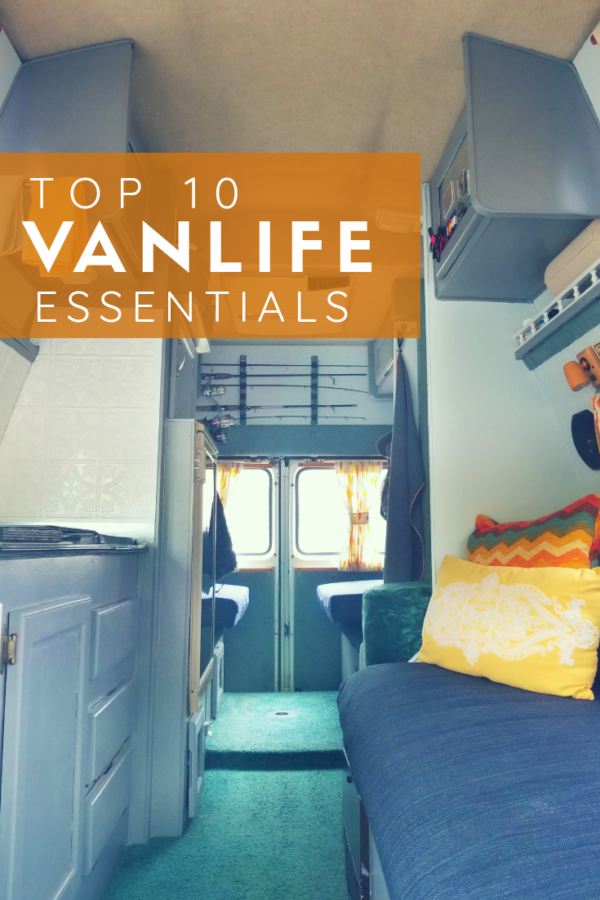 Like these vanlife essentials?
Pin this blog post to share them on Pinterest!