There are many reasons to hike — beautiful scenery, exercise, tranquility — and each trail has its own incentives. Hiking in our National Parks is no different, but the experience can offer less alone-time and tranquility if you trek some of the more popular trails. So would we recommend To Do or Not To Do one of the most beloved hikes in the park, to Grinnell Glacier? Read on to find out why we say "Heck yes!"
The Experience
Starting at the Grinnell Glacier Trailhead, you initially walk through flat forest, which takes you to the trail surrounding Swiftcurrent Lake. After 0.8 miles, the trek starts to climb, and you pass through berry-filled shrubbery. We brought our trusty binoculars with us so we were able to see a small cinnamon-colored black bear munching on his own berries in the distance, and since we visited in the Fall, foliage exploded into every color you could imagine.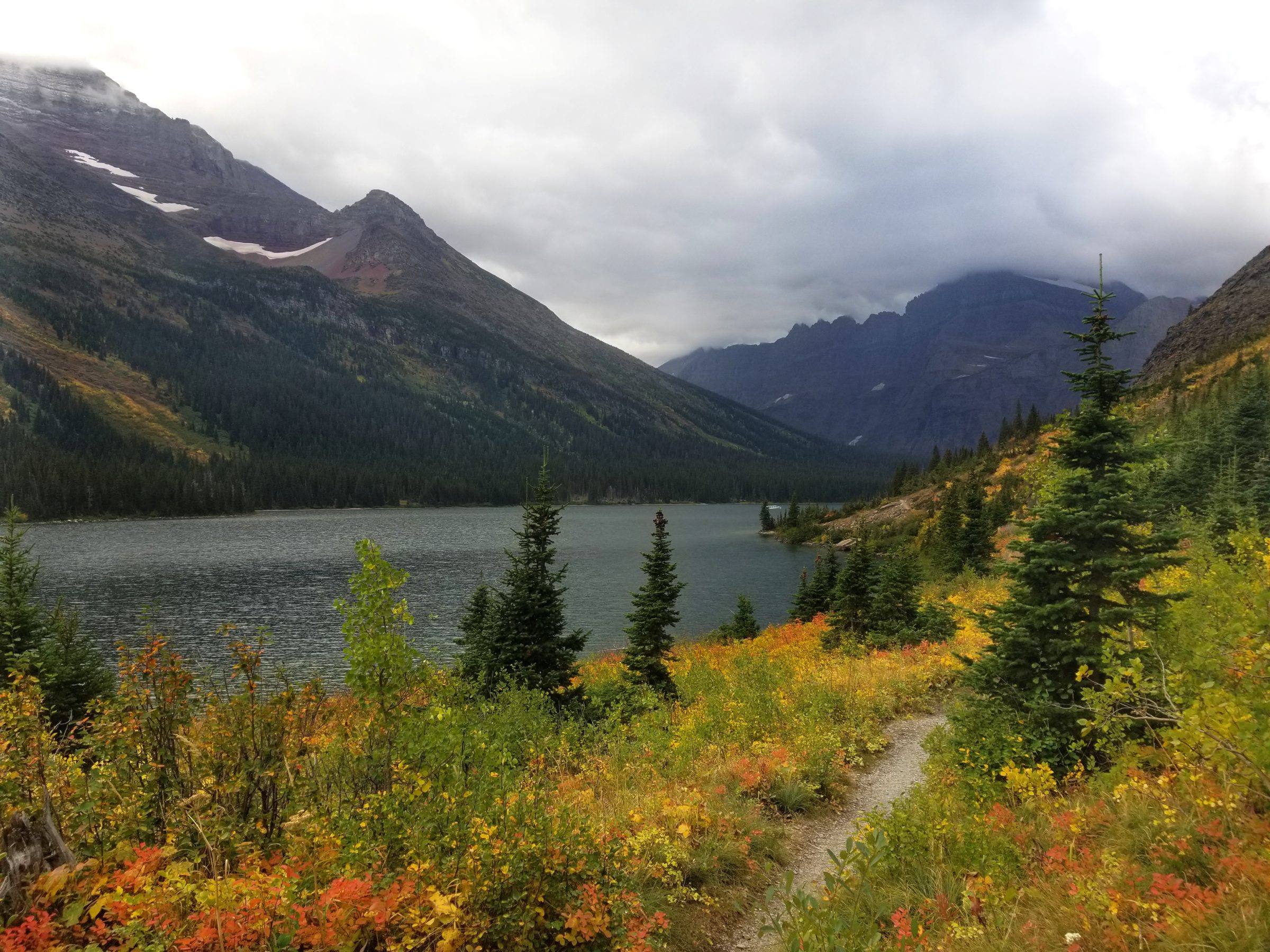 Up, up and away we went as we trekked higher above the valley floor. We marveled at the beauty of three stunning lakes below us: Swiftcurrent Lake, Lake Josephine and Grinnell Lake. Every step took us higher above them and to a new vantage point of the valley below and the mountains around us.
Some of the craggy mountains of the Many Glaciers area looked as though they'd been scooped by a large ice cream spoon — their deep bowls and curves added shapes to the peaks that you only find from glacial-carved mountainscapes.
Cliffs with shades of pink and purple would shift into rock of green and blue, and the places where the four colors would mix added a beautiful sherberty look to the ground beneath our feet.
At 10.6 miles round trip with a 1600 feet elevation gain, the trail to Upper Grinnell Lake and Grinnell Glacier was a strenuous one. The most difficult section was the very last — it was rocky and the climb increased substantially. Had we not made it to the lake and glacier, this hike would have still been spectacular. But lucky us — we persevered and made it to the top.
A turquoise-colored Grinnell Lake was at our feet and its huge glacier was sprawled across it. Chunks of ice floated throughout the lake. Although the sun decided to make an appearance, it was still really cold! Even in gloves and heavy socks, I lost feeling in my fingers and toes. We felt as though we were at the top of the world.
To Do or Not To Do?
The trail to Grinnell Glacier was — hands down — one of our favorite National Park hikes so far. The terrain and views evolved with every step, which added a lot of interest and excitement to the hike. Even though it was not a loop, the scenery was so stunning that we actually enjoyed seeing these same views going down. And since we visited in mid-September, there were fewer people on the trail than we expected (although we were certainly never alone).
Even though the weather was cold and a bit gray at that time, everything about this hike was stunning. Grinnell Glacier is a major "To Do" on the Practical Vagabonds' list. Here are a few more ways to spend your days in Glacier National Park.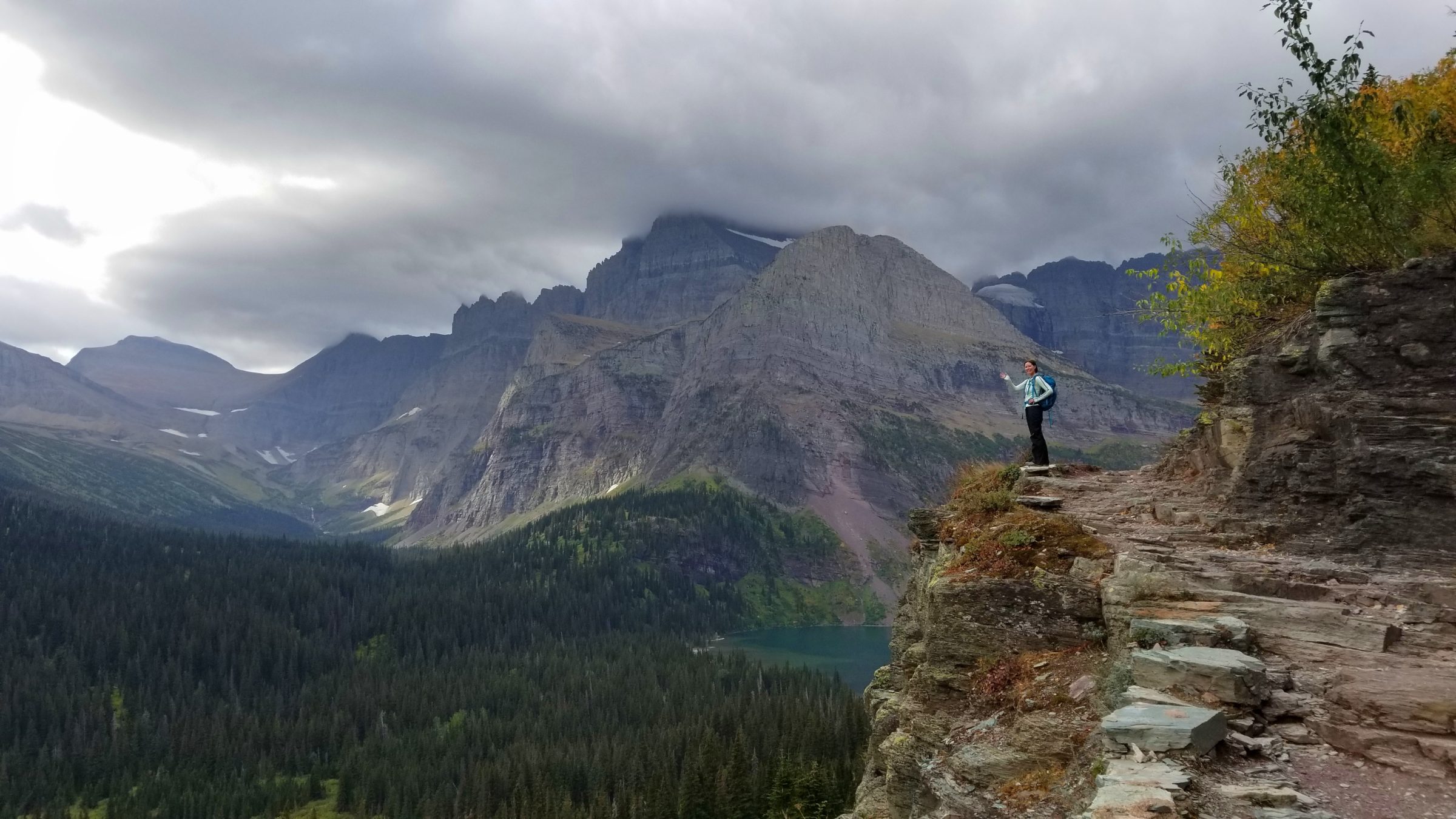 Jimmy and Sarah experience their favorite hike in all of Montana!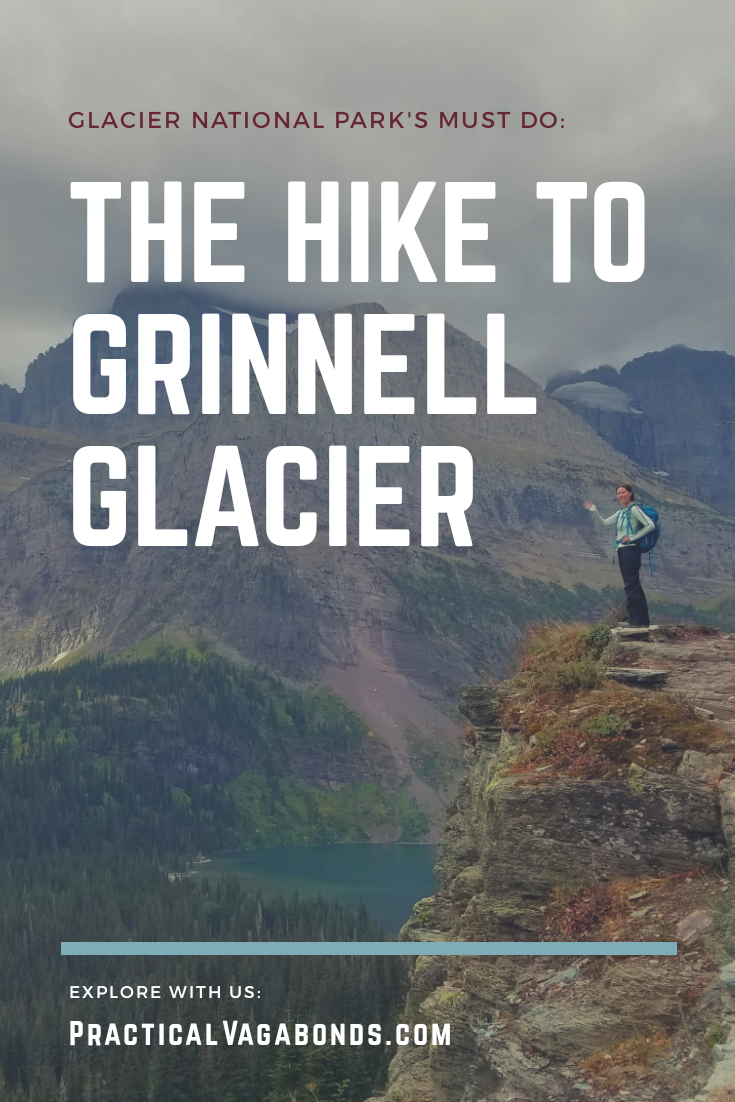 Planning a trip to Glacier National Park?
Pin this for an amazing hiking experience.