"I'm getting too old for this shit," Lina says in a laughing tone.
We are discussing staying up until 2 am for the blood moon, super moon, wolf moon and total lunar eclipse. She's already hungover and tired from a wedding the night before and going out two nights prior. Jimmy and I are just overcoming our own hangovers and laziness from those two nights ago, too. We are also getting too old for this shit. But we plan on, because that's Valparaiso. It's also our last night before we leave for Pucon.
Artsy, vibrant, inspiring and gritty — that's Valparaiso
Staying up until 2 am sounds difficult, but like all nights we've gone out in this city — which is more alive at night than during the day — I'm sure the mix of barbecue, beer, music and friends will keep us going. Besides, what better send off could we hope for than one listening to Pink Floyd's "Dark Side of the Moon" with friends during an eclipse?
Jajaja! 10 Years, Guys!
When we first met, Lina told us about a friend who came here to visit Valparaiso and wound up staying for 10 years. "10 years, guys! 10 years! That's Valparaiso," she said with a shrug. She — our fun-loving AirBnb host on summer break — was so sure we were going to feel the same way.
When the first four nights of our stay ended, we asked if we could stay just one more night. Then as we were enjoying a beer in the brilliant summer sunshine, Jimmy brought up the idea of staying another week instead. After all, this was the homiest AirBnb we'd had for months. Lina and her friends — Leo and Alex — were amazing. And the city was inspiring us to chill and create. We could push back Patagonia for another week.
"Jajajaja! 10 years, guys! 10 years!" she reminded us with her yes. "That's Valparaiso."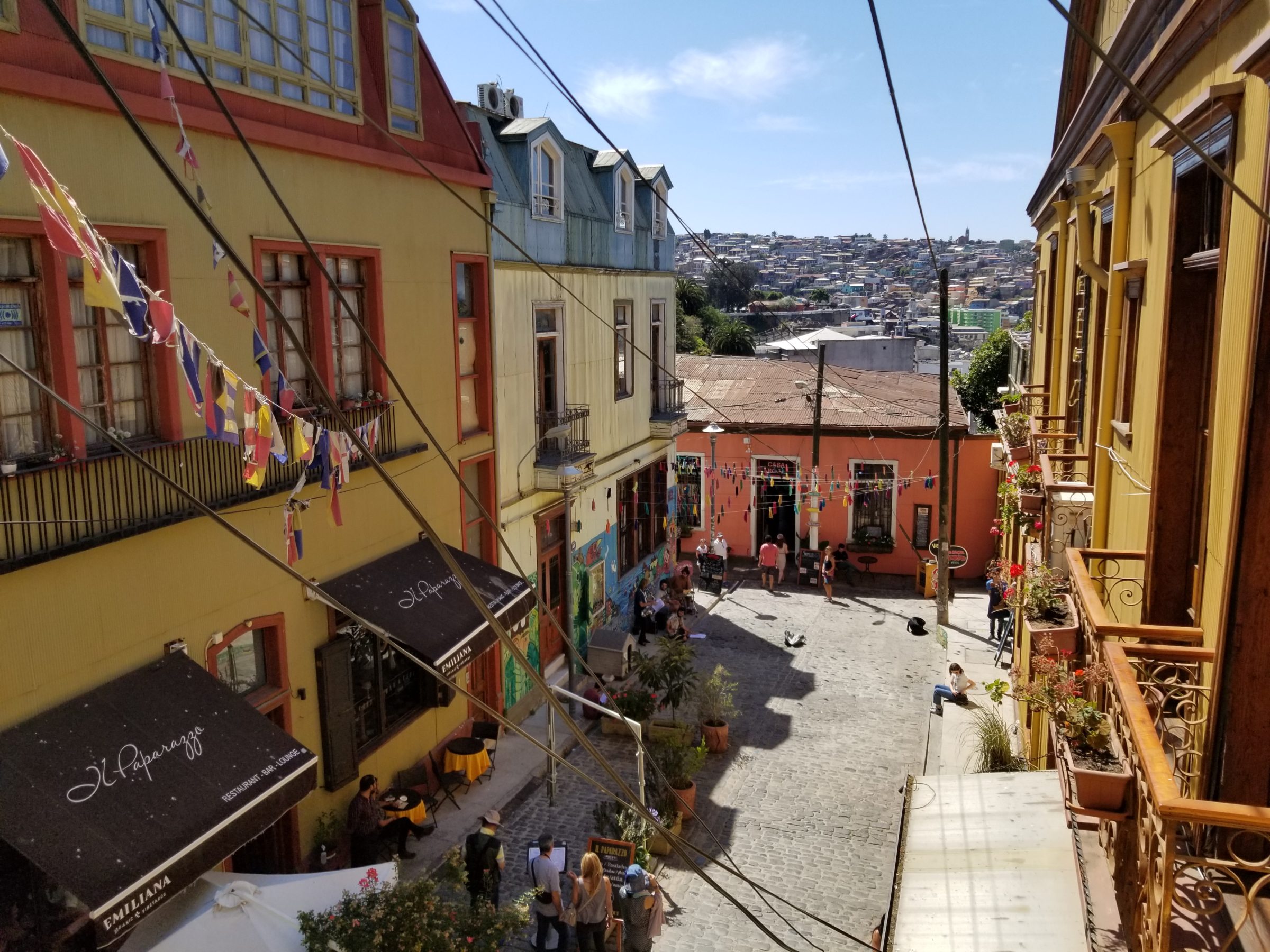 Experiencing Valparaiso
Over our 12 days in Valparaiso, we did little but experienced so much. We strolled the graffiti-strewn streets, admiring the bright colors and beautiful art that touched almost every building. We huffed and puffed up never-ending hills and staircases, each with its own incredible views of the city and the port below. We ate our favorite empanadas at Empanadas Las Famosas, stuffed with rich, soupy seafood, and washed them down with liters of cheap beer. Then we chased down ice cream cones for dessert.
Jimmy strummed his guitar in the cultural park, writing songs inspired by the people and architecture of the city. We watched a movie at our new friend's cinema, Insomnia Alternativa de Cine in the historic Teatro Condell building. We hopped over to Vina del Mar to hang out on the beach and explore a new city. Amazingly, we experienced our first earthquake — which only slowed down the city's Saturday night parties for a couple of minutes. And we stayed up late, still brimming with energy from the long, sunny days.
Lastly — and most importantly — we shared laughs, stories, food, and beers with Lina, Leo and Alex. Afterall, the most interesting places and stories are best when shared with friends.
The Final Night
For long you live and high you fly
And smiles you'll give and tears you'll cry
And all you touch and all you see
Is all your life will ever be ...
For the first time, we are quiet. After 12 days of friendly banter and laughter, there is no more talk of music, of travels, of Chilean slang and curse words, or of life. Instead, we are lost in our own little pieces of this shared moment.
A shadow slowly etches its way across the moon, erasing it's bright red before it goes completely dark. Gasps erupt throughout the small backyard. A shiver runs up my spine — whether from the dark, the cold, the perfectly-timed music, or the intensity of the moment, I do not know. I wrap myself tighter into my blanket and enjoy every bit of it.
In one of his songs, Jimmy asks "Are we the dreamers or the dream?" To this, I usually agree that we are the dreamers. But tonight our daydreaming minds are still and have been overcome by the moment. We are not active dreamers. Tonight, we are the dream.
Because that's Valparaiso.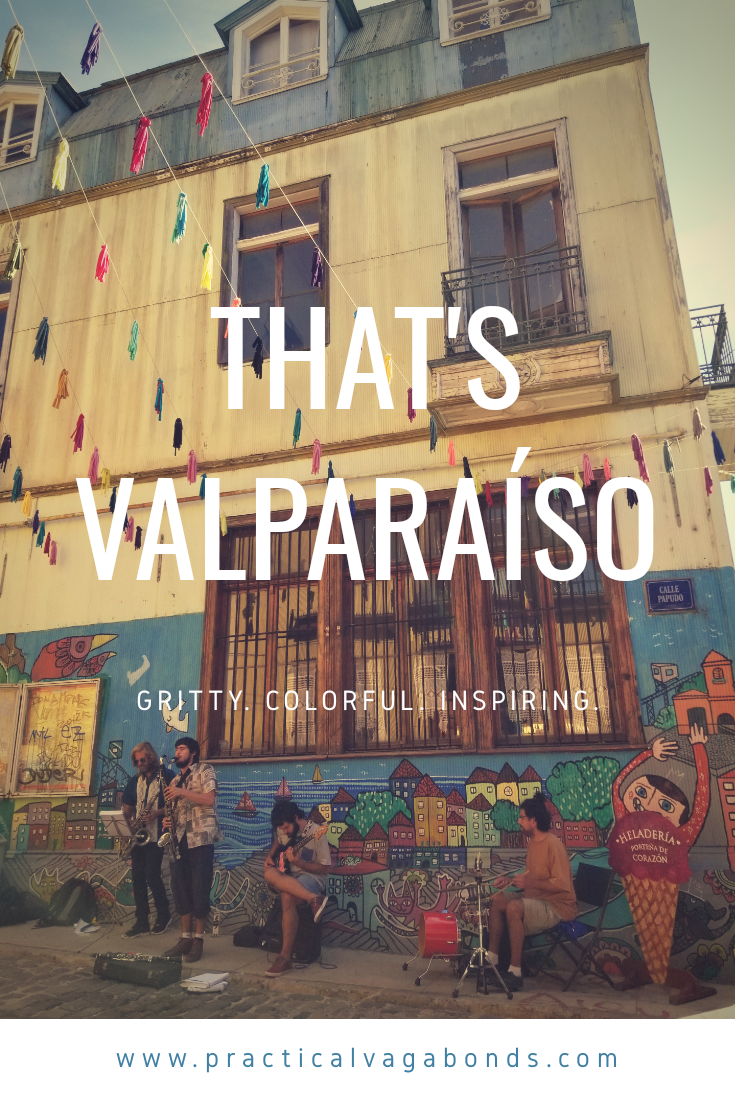 Planning to visit the colorful streets of Valparaiso?
Pin this for inspiration!