Heads up to fellow backpackers working their way down through the Americas … Chile is a very different kind of South America, and we love it! After our overnight flight from Quito, we arrived in Santiago, Chile just in time to watch the sun rise over the Andes. This magnificent sight was not only foreshadowing our amazing first day in Santiago, but all of the incredible days yet to come.
But we definitely experienced a bit of culture shock those first few days in Santiago. It was so metropolitan, so western … and so difficult to understand anyone. So to absorb Chilean culture and dive into what is now my favorite South American country, here's a list of things to enjoy during your trip to Santiago:
Are we still in South America? Explore Chile's western lifestyle.
Chile is considered a stable, prosperous nation with a high-income economy. We saw the effects of this throughout the country but experienced the most culture shock upon arrival in Santiago from Quito, Ecuador.
"It's like we are back in the U.S.! I feel like we could be in SoCal right now," I told Jimmy as we walked through the sunny, palm tree-lined, metropolitan streets of Santiago. None of Ecuador's panama hats, colorful shawls, or full skirts could be found here. People dressed just like us (or like we used to before we started living out of a backpack).
More traditional restaurants, bars, and cafes shared street corners with Subway, Burger King, and Taco Bell. In a state of ecstasy, we ate at a Burger King, which we didn't even use to eat when we lived in the U.S. In hindsight, we probably should have eaten at the Taco Bell, too. I seriously need more Tex-Mex in my life right now, and if that means T-Bell, so be it.
Forget everything you know about Spanish — they speak Chilean here.
After spending two months in Colombia and Ecuador, Jimmy was feeling pretty confident in his Spanish language abilities and consistent vocabulary growth. I could understand much of what he would say, although I was a terrible speaker. But in Chile, our Spanish language comprehension was set back to zero.
"I didn't understand a word she just said. Did you?" Jimmy asked me after we walked out of an ice cream shop our first day. I hadn't and suggested maybe she was speaking Portuguese. I was wrong.
"We don't speak Spanish here. We speak Chilean," Lina from Valparaiso explained when we told her about our language difficulties here. They drop their "s," at the end of many words, sometimes adding an "ai" or "i" instead. For example, ¿Cómo estás? is now ¿Cómo estai? They also remove the "d" sound toward the end of some words and don't pause at the end of a sentence.
Additionally, they have completely different regional vernacular. Forget salsa de tomate, we were supposed to eat ketchup again. Cervezas were chelas. Fiestas were carretes. Instead of spending $10 mill, we were spending $10 lucas. And don't forget to add Weon, Wea, and Bacán into a conversation for good measure, as well as some fun curse words.
So different and pretty overwhelming. But Chilean Spanish is really expressive and kinda fun once someone teaches it to you. ¿Cachai? (You know?)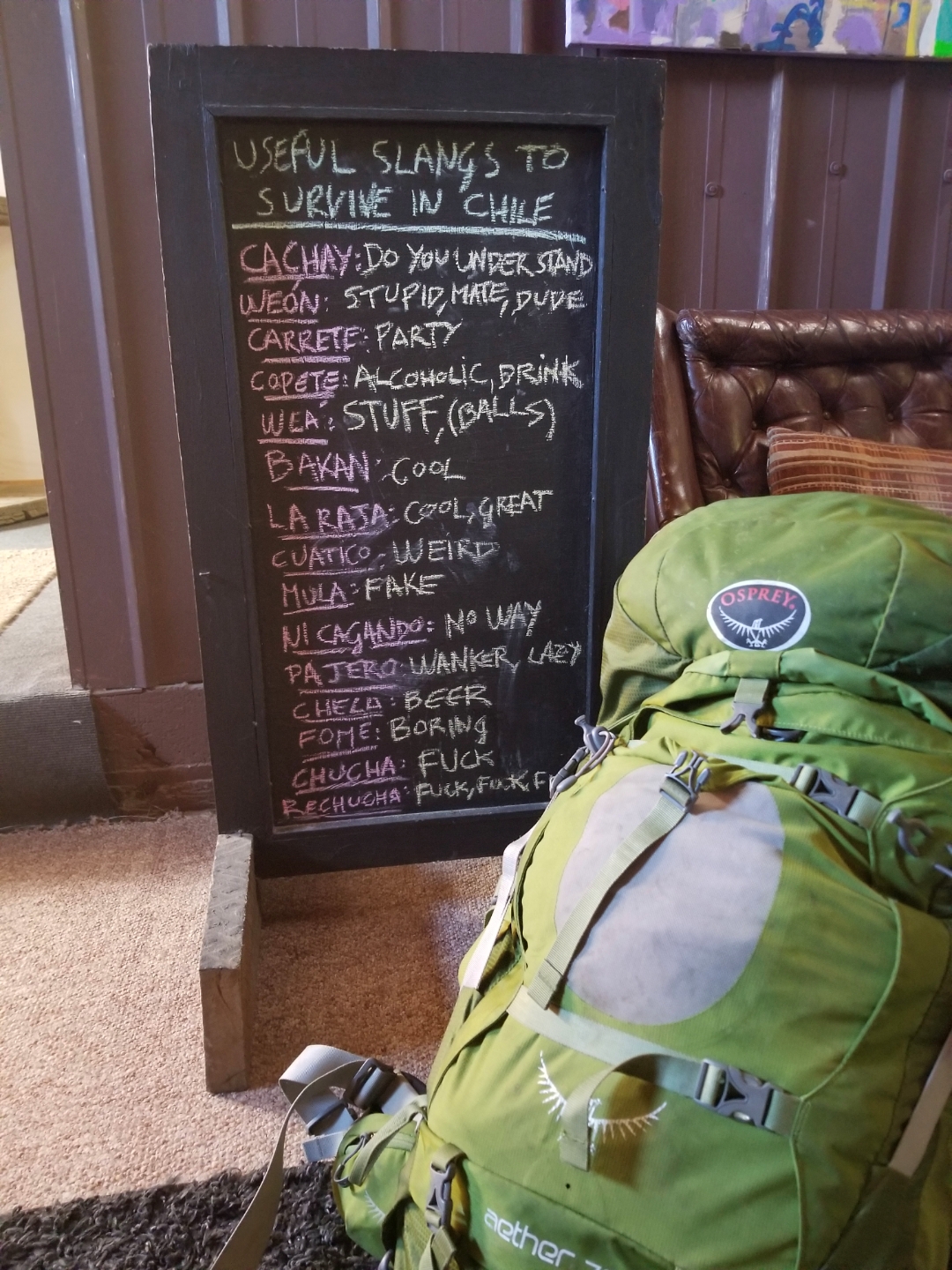 Learn about Pinochet's military dictatorship and Chile's recent history
On September 11, 1973, Augusto Pinochet and his military junta overthrew Chile's democracy and elected leader, socialist Salvador Allende, in a brutal military coup. They bombed the presidential building, La Moneda, and seized power quickly and vigorously. Over the next 17 years, Pinochet's authoritarian rule led to over 40,000 people being tortured and held as political prisoners. Thousands disappeared or were killed.
Although the economy was eventually strengthened, the regime was filled with corruption, human rights violations, international terrorism, and murder. His authoritarian rule was eventually ousted during the plebiscite of 1988, which led to the rebirth of Chile's democracy. But Chileans have not forgotten this gruesome part of their recent history, and have created many memorials, museums, and more to ensure they never do.
PRO TIP: Learn about the human rights violations committed by Pinochet's regime.
There is much to learn about and from this dark time in Chile's history — I could easily write multiple posts about it. Instead, here are a few suggestions for your own research:
This NYT article offers a concise yet informative look into

Pinochet's life, impact, and death

.

The

U.S.A. Department of State offers this essay

about the Nixon administration's attempts to thwart Allende's presidential campaign, undermine Chile's economy and stability once he became president, and supplant Allende. It also discusses U.S. support of Chile during much of Pinochet's human rights violations and international terrorism. This dark time in Chilean history was indeed a dark and shameful time in U.S. history too.

This

NACLA article

offers an even more thorough — and chilling — essay from declassified information about U.S Intervention in Chile.

Prefer to get your info via documentary?

Massacre at the Stadium

— centered around the torture and murder of Chilean singer Victor Jara and his wife's search for retribution — is currently available via Netflix. It offers insight into Pinochet's regime and the human rights violations of that time.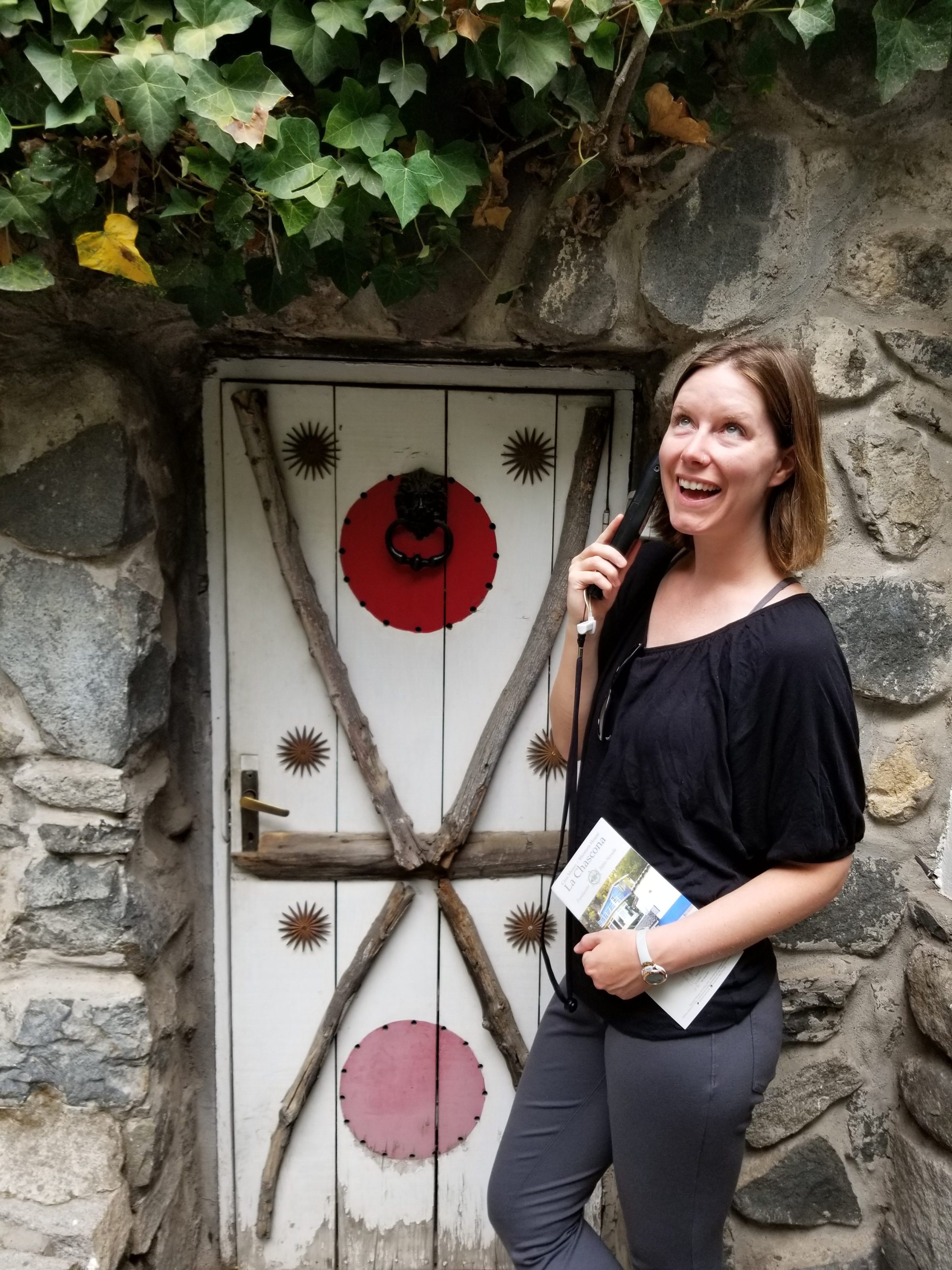 Speak or sing from the heart. Learn about Pablo Neruda and Victor Jara
Music and poetry are two sides of the same beautiful coin, and some of the world's most beloved Chileans do this type of art so well.
Pablo Neruda
Pablo Neruda is a world-renowned, Nobel Prize-winning poet and diplomat. He had three houses — Isla Negra, La Sebastiana, and La Chascona — which you can visit along the coast, in Valparaiso, and in Santiago.
We explored his home in Santiago, La Chascona, which was used as a rendezvous point between he and his third wife during their affair. Matilda had wild, curly red hair and was the inspiration behind the name of this house.
Not one for convention, Neruda's house was designed to feel like the cozy cabin of a ship and was filled with beautiful old maps and photos, colorful art, and trinkets. This space depicted his love for the sea, Matilda, and writing, which he considered as essential to his life as breathing.
Victor Jara
There is no "home of Victor Jara" museum in Santiago, so one must do a little research to find out more about him. We found Massacre at the Stadium — currently available on Netflix — to be a great way to learn about his life and death.
Victor Jara, Chilean folk singer and political activist, struck a chord in the hearts of everyday Chileans. He wrote "Venceremos" ("We Will Triumph"), for Salvador Allende's Popular Unity movement and offered free concerts in support. He was also a teacher at Chile's Technical University.
Jara was on his way to work when he was abducted, sent to the stadium where he and thousands of left-leaning Chileans were imprisoned, and was tortured and killed because of his political beliefs. His body was displayed at the stadium immediately following his death, for other prisoners to see.
Even now, Jara is a beloved figure to Chileans. He exemplifies the human rights terrors that many Chileans faced during Pinochet's regime. He is also a symbol for the empowerment of the people and the change they can bring to the world.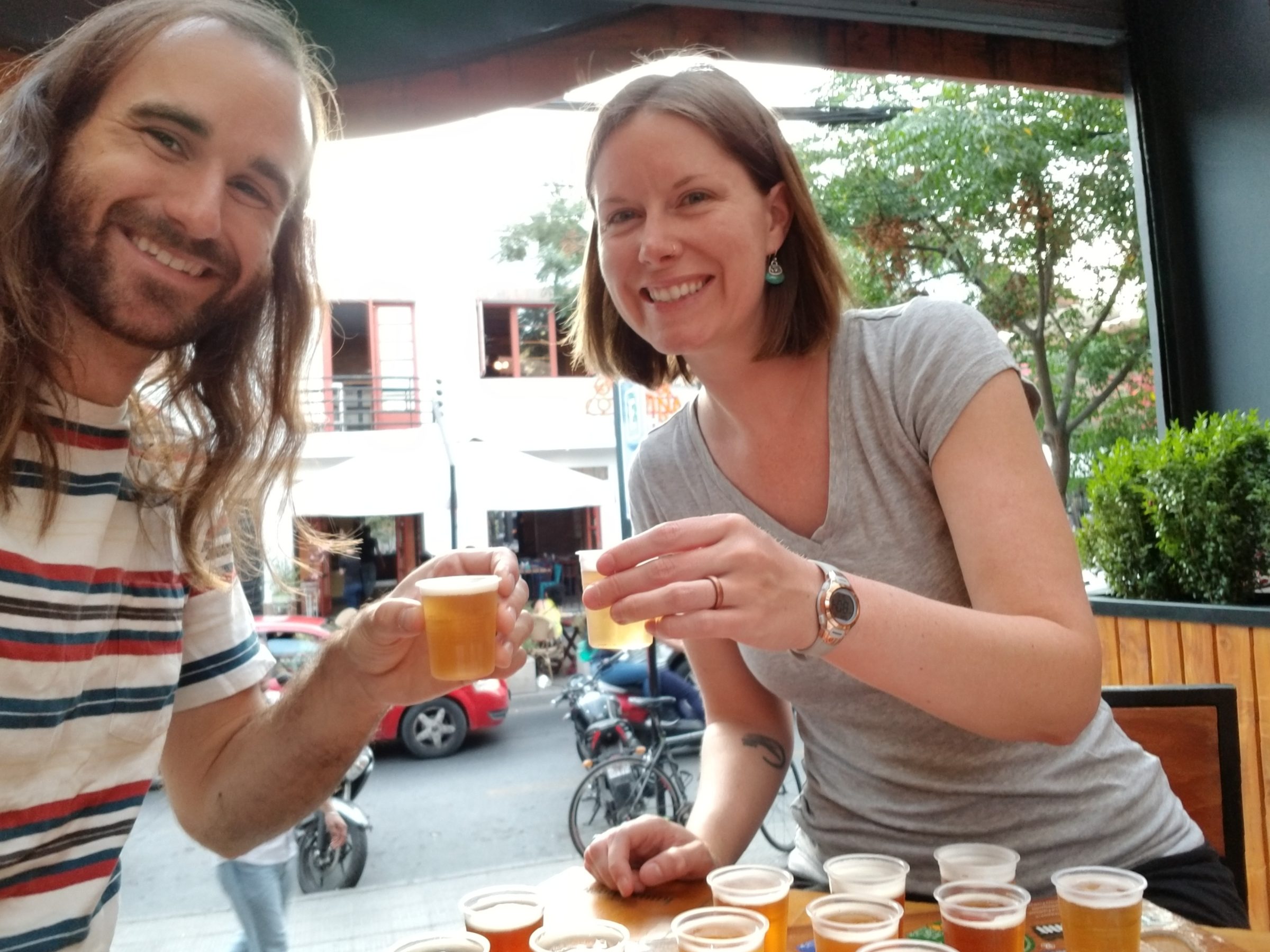 Salut! Sip on our favorite wine and beer in South America.
After months of so-so beers and non-existent wines from northern countries, Chile's wine and beer scene was such a fun (and delicious) experience. Here are some ways to partake in the fun like the locals do:
Better Craft Breweries
As beer fans, we rejoiced because there was an actual craft beer scene in Chile. We sampled shots of 16 beers at Kunstmann Kneipe while noshing on a cheesy, mushroom-filled dip and toasted bread. We were also amazed that it was after 9 p.m. and the sun was still high in the sky.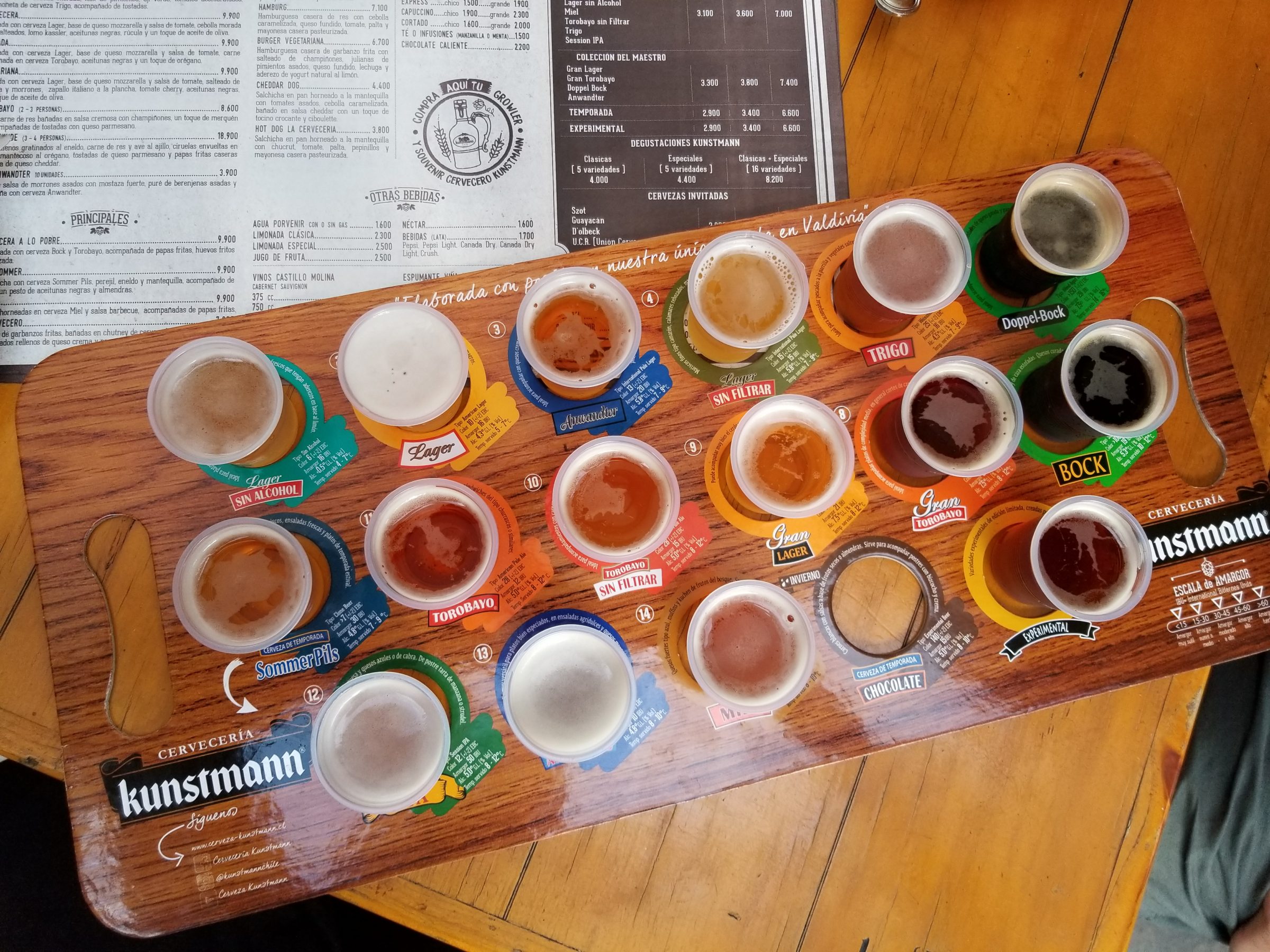 PRO TIP: Brew pubs are called Cervecerias in Chile
so use this as a search term when looking into places to visit.
Makeshift Patios and Cheap Liters of Beer
As we walked through urban areas of Chile at night, we found clusters of tiny tables and chairs filled with people along the narrow sidewalks. These makeshift nighttime patios offered a lively atmosphere where locals and visitors could sit outside, people watch, and enjoy liter bottles of beer served with small and skinny glasses amongst friends. We really enjoyed this cultural equivalent to ordering a pitcher of beer in the U.S.
Chilean Wine
Did you know that carmenere grape vines — thought only to be found in France — was considered extinct until genetic testing showed it still thrived in Chile? Apparently, it had been brought over hundreds of years before and was growing as a type of cabernet sauvignon grape vine for centuries.
Nowadays Chile is still growing these precious vines, as well as other classics for red and white wines, throughout their wine regions. We were fortunate to visit two wineries in the Maipo Valley just outside of Santiago for our seventh wedding anniversary: Vina Cousino Macul and Vina Aquitania.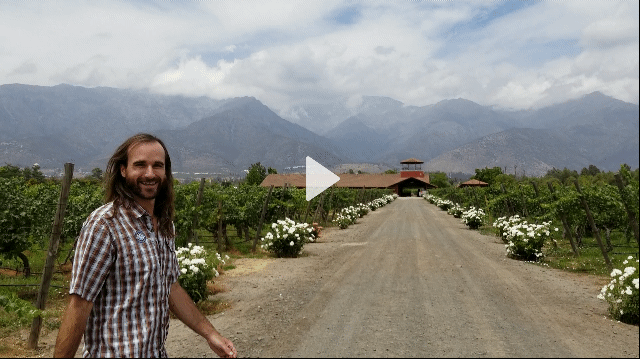 Vina Cousino Macul
Vina Cousino Macul is the second-oldest winery in Chile and is still owned by the same family. During our tour, we explored their beautiful grounds, including some of their historical buildings and cellars, learning a lot about the wine-making process. We also had a very informative tasting and found all four of the wines we tried to be SO GOOD. Another great thing about this winery? It is accessible via public transportation (metro and bus rides) from downtown Santiago.
Vina Aquitania
We completed the Vina Aquitania tour immediately after our Cousino Macul tour because it was only a three-block walk away. It's a newer and smaller "boutique" winery with beautiful gardens and outstanding views of the surrounding mountains. The wine was not quite as rich and flavorful as Cousino Macul's, but we still enjoyed the wine and had a lovely time. I mean, look at that view!
Arriba, abajo, al centro, adentro. Salut!
Valparaiso: A true Chilean experience
If after a while you find Santiago to be a bit too metropolitan and western, head over to our favorite Chilean city, Valparaiso. True Chile still lives on here. It's the perfect mix of port-town grit, artist inspiration, and cool Chilean vibes. Find out what had us saying "That's Valparaiso" in the blog post here.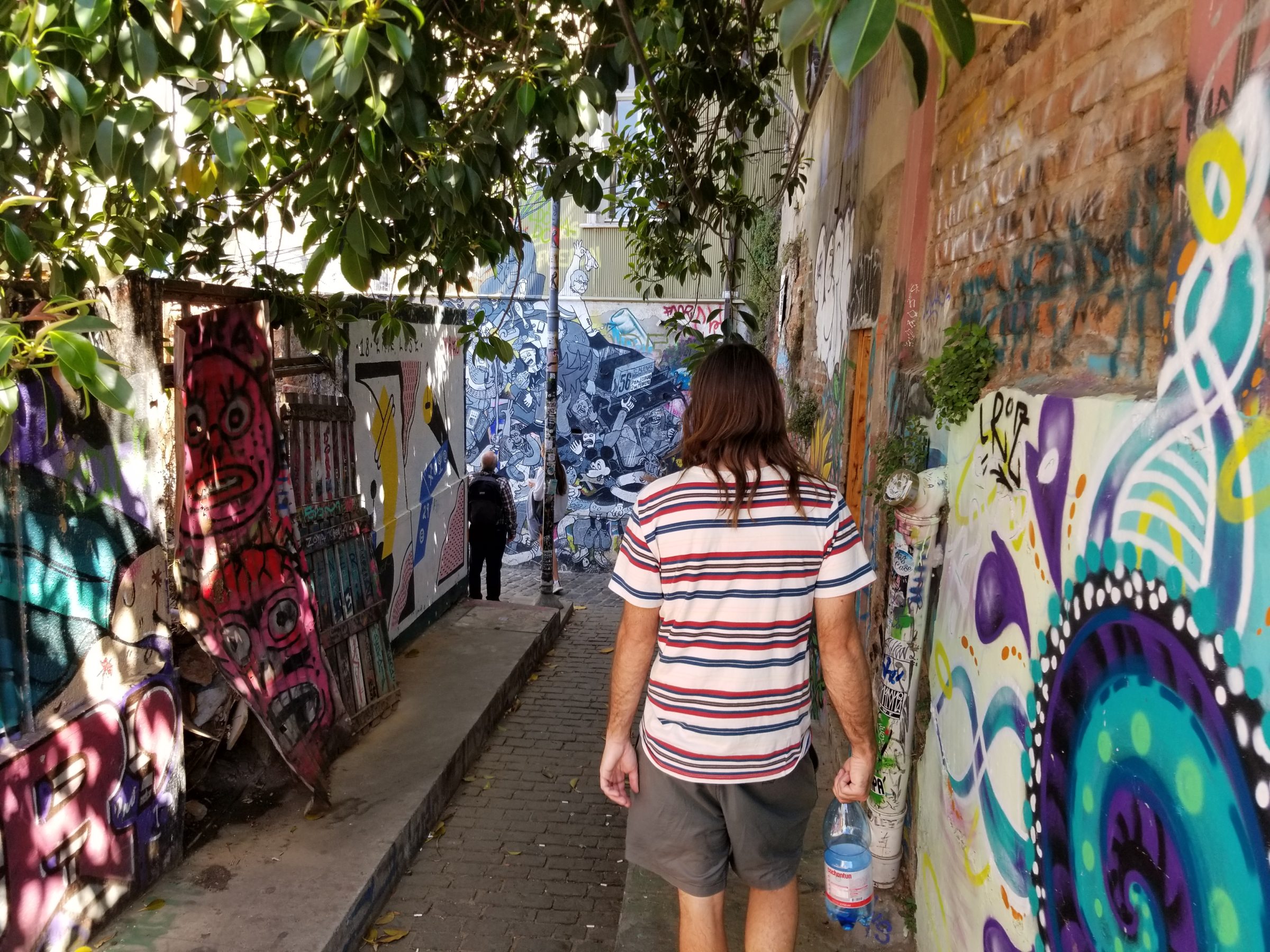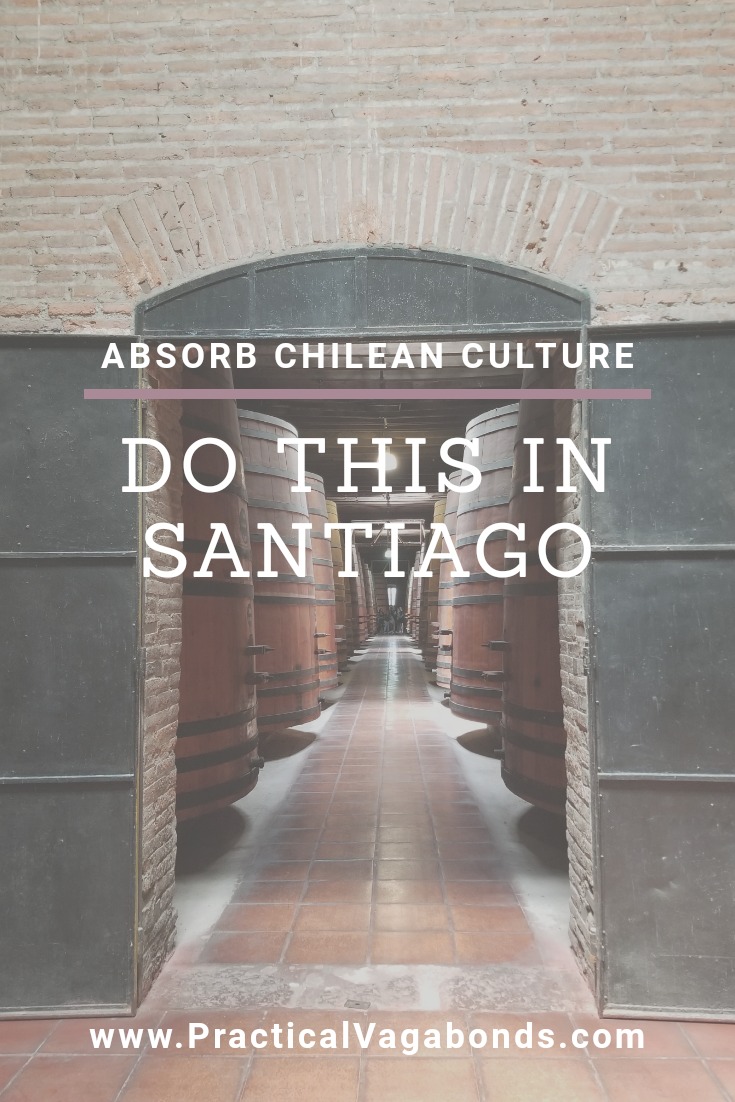 Want to absorb Chilean culture in Santiago?
Maybe you should pin this for later. ¿Cachai?