High cliffs, tidal pools, sea lions, visiting 60,000 pairs of wild penguins in Patagonia for FREE — we must be at Monte Leon National Park. It's penguin time in Argentina!
Penguins in Argentina
Monte Leon National Park boasts the 5th largest penguin colony in all of Argentina and we timed our road trip perfectly to have the experience of a lifetime. These Magellanic penguins spend half the year at sea and the other half nesting on the shores of Monte Leon National Park. Once back on land, they reconnect with the same mate and use the same nest as past years to raise a chick.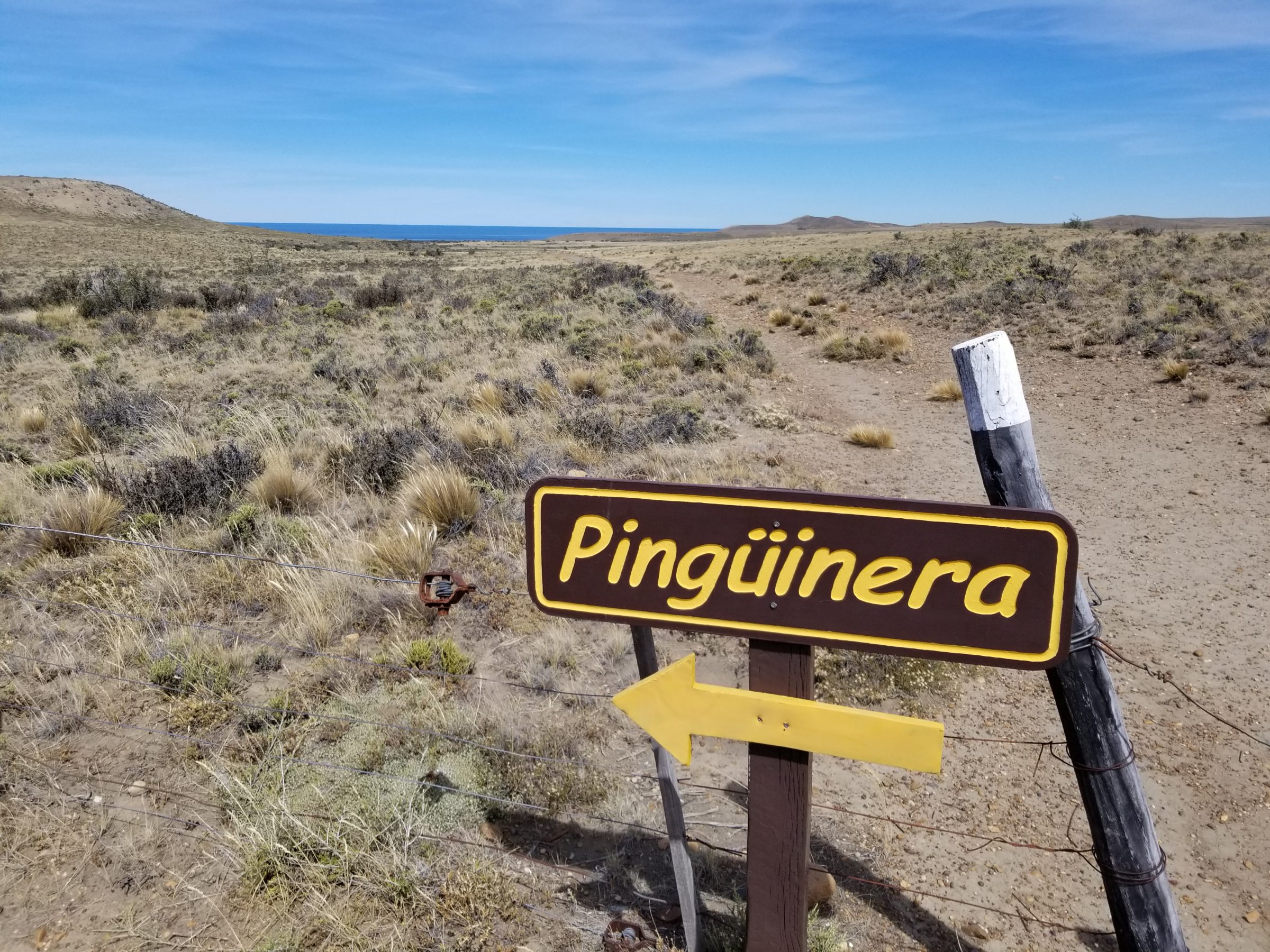 The Hiking Trail to the Patagonia Penguins
The hiking trail to the penguin area was through Patagonian steppe, which is essentially an arid desert. As the cliff at the end of the trail came into view, we heard strange sounds, like a mix between donkey sounds and cooing. We looked around and to our surprise, there were penguins under the shrubbery next to us! We followed our ears throughout the rest of the trail, and sure enough, every other shrub had one or two penguins relaxing in the shade. A childlike sense of wonder and possibility washed over me as I excitedly hopped from bush to bush.
After we reached the end of the trail, we were greeted with a remarkable site — thousands of penguins lined the shore below us. They waddled to and from their nests with their friends, rolled around in the gentle surf, and statuesquely struck poses, unconcerned with the two wide-eyed and awestruck travelers enthralled in the beauty of their daily routine.
Only after absorbing all things penguin, we hiked back to the car, our spirits high and hearts light.
Tidal Pools in Monte Leon National Park
In a blissful daze musing about what we experienced only moments earlier, we drove further into Monte Leon National Park. A myriad of vehicles greeted us at the end of the road — in stark contrast from the penguin trailhead — but no people were to be seen. As we walked closer to the coastline, a stunning bluff-lined beach came into view.
The tide withdrew low enough to showcase dazzling, mollusk-filled pools. We spent the afternoon strolling the shore, taking photos, surveying the tidal pools' ecosystems, and relaxing.
There was also an area with a sea lion colony nearby. Since we'd seen plenty of sea lions in the Galapagos, we skipped them here at Monte Leon National Park and hung out on the beach instead.
Seeing wild Magellanic penguins in Argentina for the first time was an experience unlike any other we have had in South America. It was one of those moments that reminded me just how fortunate Sarah and I are to be on this adventure.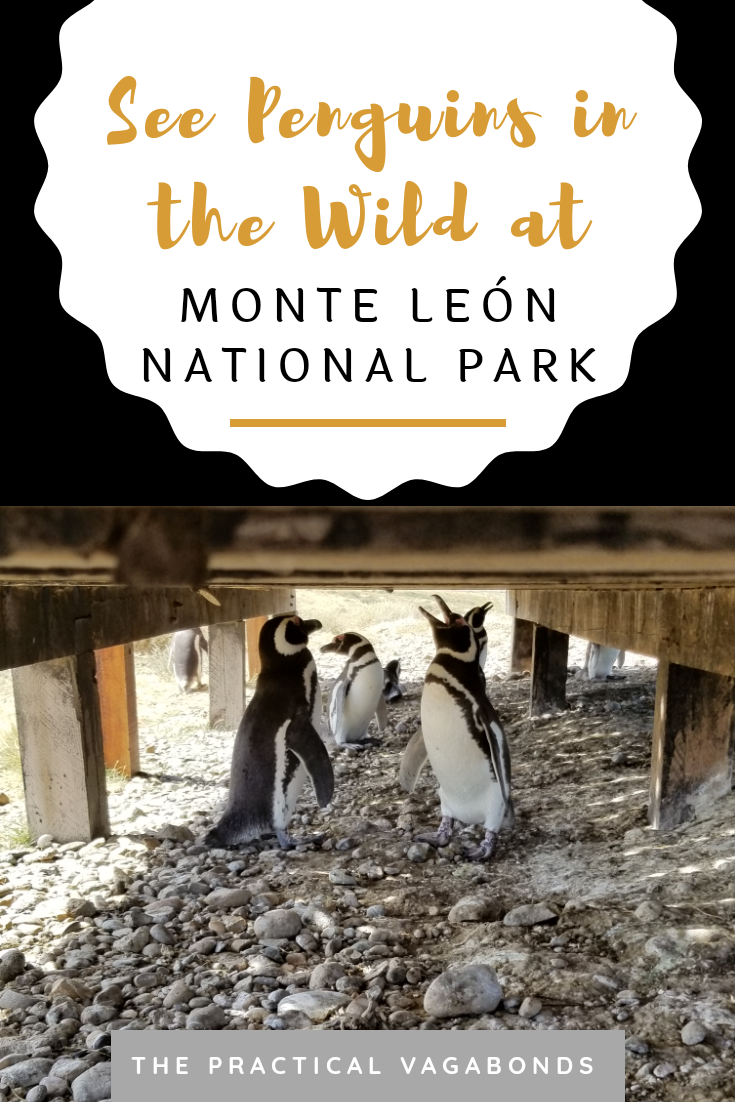 Want to see wild penguins in Patagonia for free?
Pin this for later!