Yellowstone is the OG (original gangster) of our national park system — but did you also know it was the very first national park in the world? Although it's huge and a bit overwhelming, Yellowstone deserves a lot of credit for being SO filled with wonder, our forefathers created an entirely new way to protect it. With that in mind, here are a few Yellowstone itinerary ideas so you can enjoy the beauty and chaos of this epic national park, too: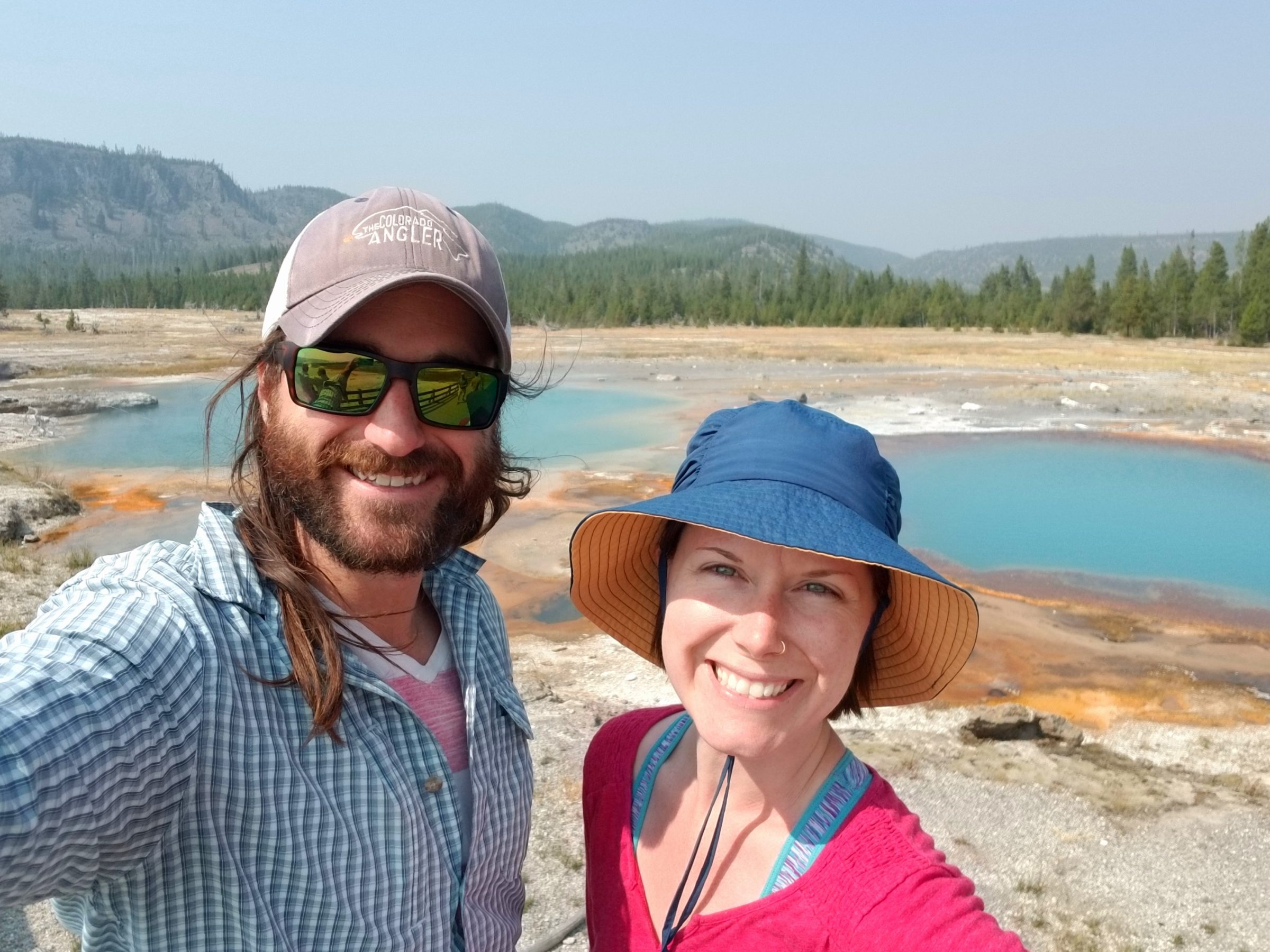 One Day Itinerary
You only have one day to visit this park?!? What were you thinking? Kidding, but only kinda. Yellowstone is huge and you can either spend all day driving and barely experiencing its sites, or spend all day fully experiencing only one area. We'd opt for the latter and recommend driving to — and walking through — its geothermal sites.
Our very favorite geyser of the Old Faithful area was not Old Faithful itself, but Grand Geyser, so we would recommend looking up potential eruption times for this beauty (located along the same boardwalk as Old Faithful and hundreds of other springs, pools, and geysers.) Then you can determine when to walk through the Old Faithful / Grand Geyser boardwalk area vs. walking through Grand Prismatic and Black Sand Basin, which are just north.
PRO TIP: Check the Yellowstone newspaper for FREE guided tour times.
The ranger taught us about the history of the park and what causes the geothermal features. So fascinating!
Depending on Grand Geyser's eruption times, this should take most of your day. Before you settle into our favorite campground — Canyon Village — to take a shower and cook dinner for the night, visit Artist Point to view Grand Canyon of the Yellowstone. This iconic waterfall is magnificent, and a do-not-miss in our book.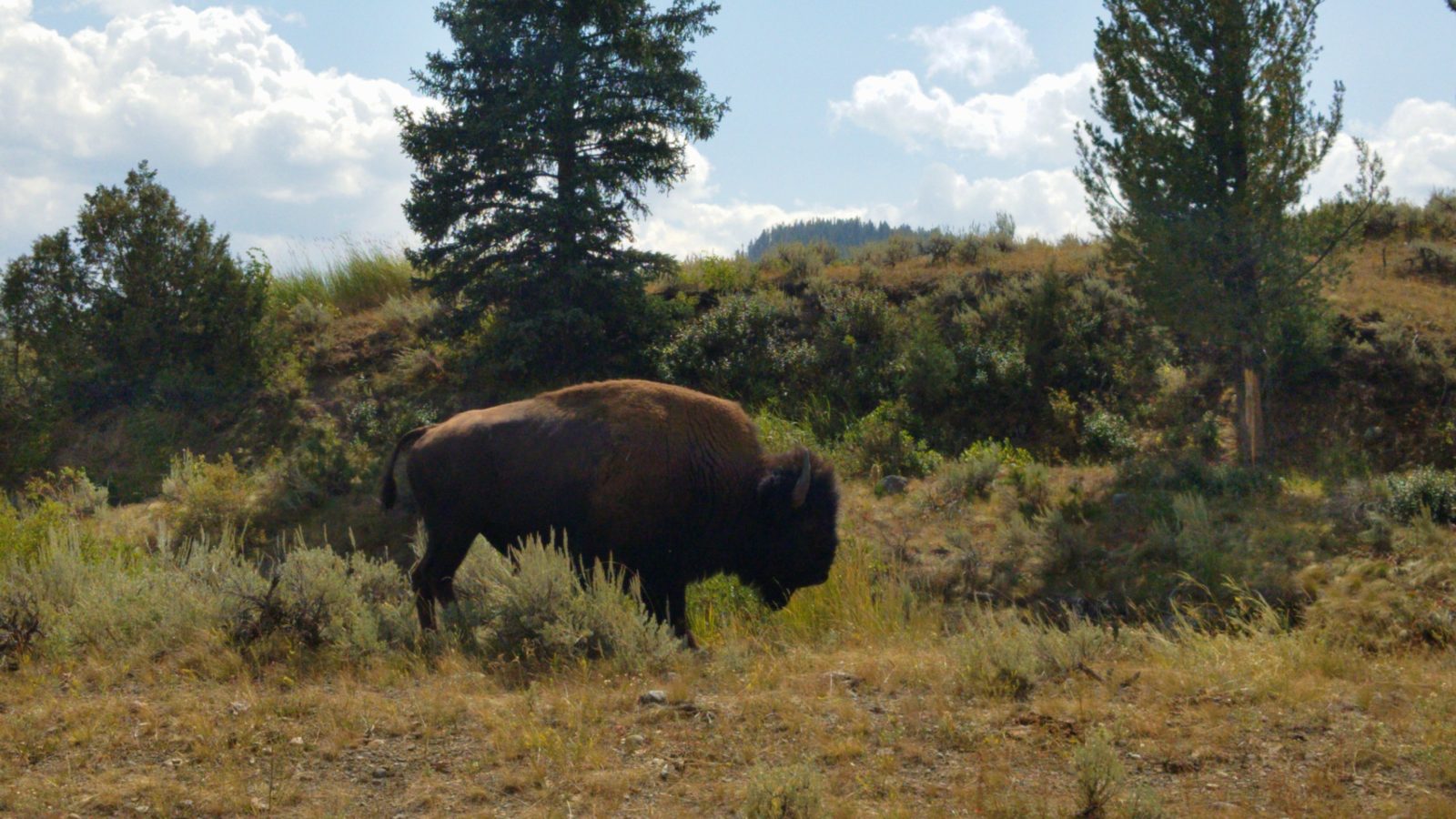 Two Day Itinerary
So you have two full days to see Yellowstone? That's more like it! After visiting the geothermal areas of day one, change up the scenery for day two and experience the beauty of its mountain scenery and wildlife. Drive up to the Tower-Roosevelt area — which goes over the beautiful Dunraven Pass — and turn right toward the Lamar Valley / Cooke City for an incredible drive.
Here you will see the majestic North American Bison (or most commonly called the buffalo) grazing along the road and maybe even walking down it. You may even get lucky and spot a pack of wolves!
DID YOU KNOW?
Once wolves were reintroduced to the park in 1995, Yellowstone National Park had the highest concentration of land predators in the lower 48.
We drove all the way to Cooke City that day, although we would have continued driving down the stunning Beartooth Pass had the weather been nicer. It's considered one of the most beautiful drives in the state of Montana.
If all the driving has you feeling stir crazy, the Lamar Valley is also known for incredible fly fishing. Jimmy purchased a three-day National Park fishing pass for only $18 and even though he didn't catch anything, he had a great time. Check out the photo below to see just how much fun he had: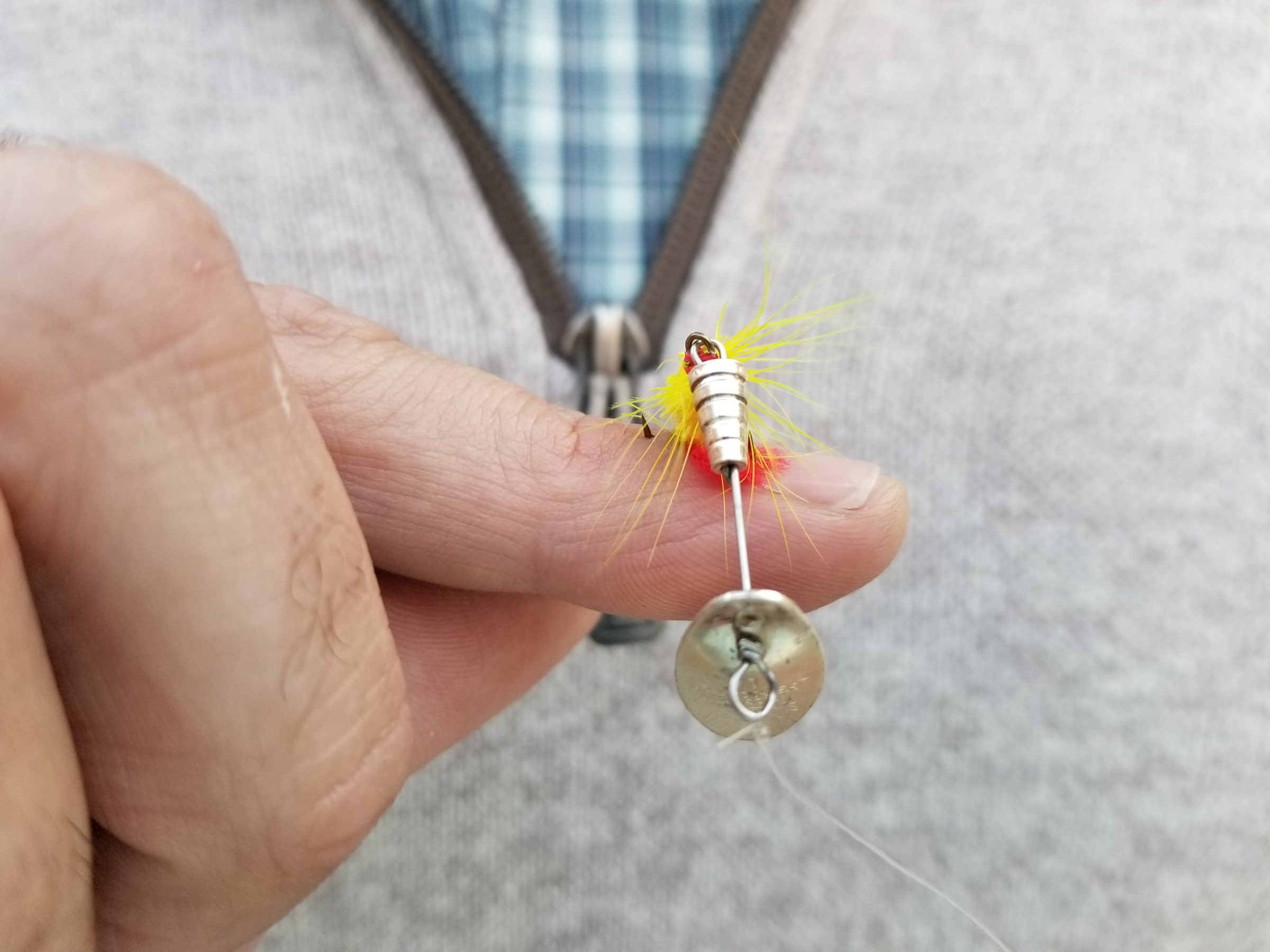 Stay at one of the Forest Service-operated campsites in the Lamar Valley for the night, or head back to the campground at the Tower-Roosevelt area.
Three or Four Day Itinerary Options
Depending on the time of the year or your interests, we have a few options for you these last couple of days.
SPRING / EARLY SUMMER:
The water in Mammoth Hot Springs should be jamming right now, so this could be a fun and pretty area of the park to explore. We visited toward the end of summer so there was very little water flowing and we were not impressed. If we'd had time restraints, we wouldn't have chosen to visit this part of the park at that time of the year.
SUMMER / BOATING / FISHING:
If the Lamar Valley didn't fulfill your need for fishing, or you would like to take a boat tour of the lower 48's largest alpine lake, Yellowstone Lake is a great place for you. We were astounded by how huge this lake was; it felt as though we were standing on cliffs overlooking the ocean.
HIKING:
Here's the honest truth — we didn't love any of the hikes we started in Yellowstone. We actually grew bored and didn't even finish them. But hikers, by all means, get out and hike a day! Hopefully you find a hiking trail outside of the geothermal boardwalks to meet your need for exercise, beauty and exploration.
HORSEBACK RIDING:
We did not go horseback riding through Yellowstone National Park, but there are many options available. From quick trips to backcountry rides with accommodations and meals, this could be a really fun option for equestrians of all ages.
Also, check out our list of Top 10 Things to Do in Yellowstone.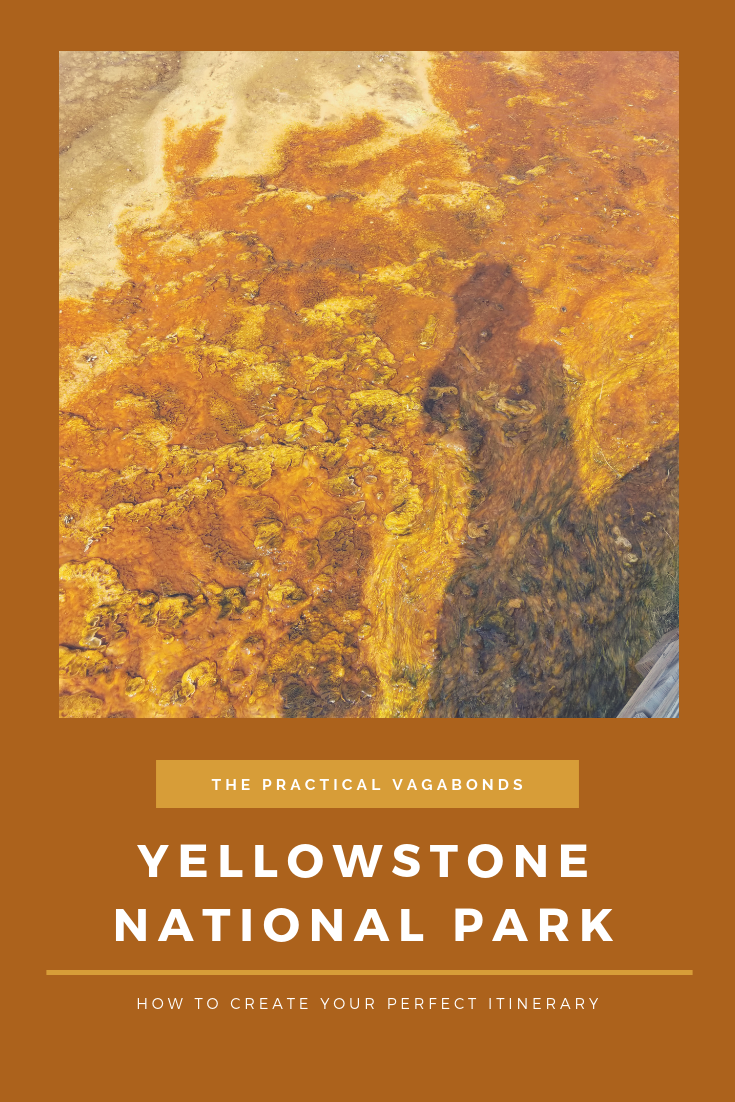 Inspired to start planning your itinerary for Yellowstone National Park?
Pin this for your future trip!