Jimmy and Sarah spot moose, bears and deer while hiking in Grand Teton National Park. 
The Grand Tetons, a set of three mountain peaks which jet from the relatively flat Jackson Hole area, were first named "le Trois Tétons" or "the Three Breasts" by French fur trappers.
Note: This is the reference to breasts in the headline so if you clicked on this to hear about crazy topless shenanigans, you are looking in the wrong place. Jimmy — usually — only has these in our van.
With no foothills to block this craggy mountain range, viewers can see them piercing the sky from across the valley floor.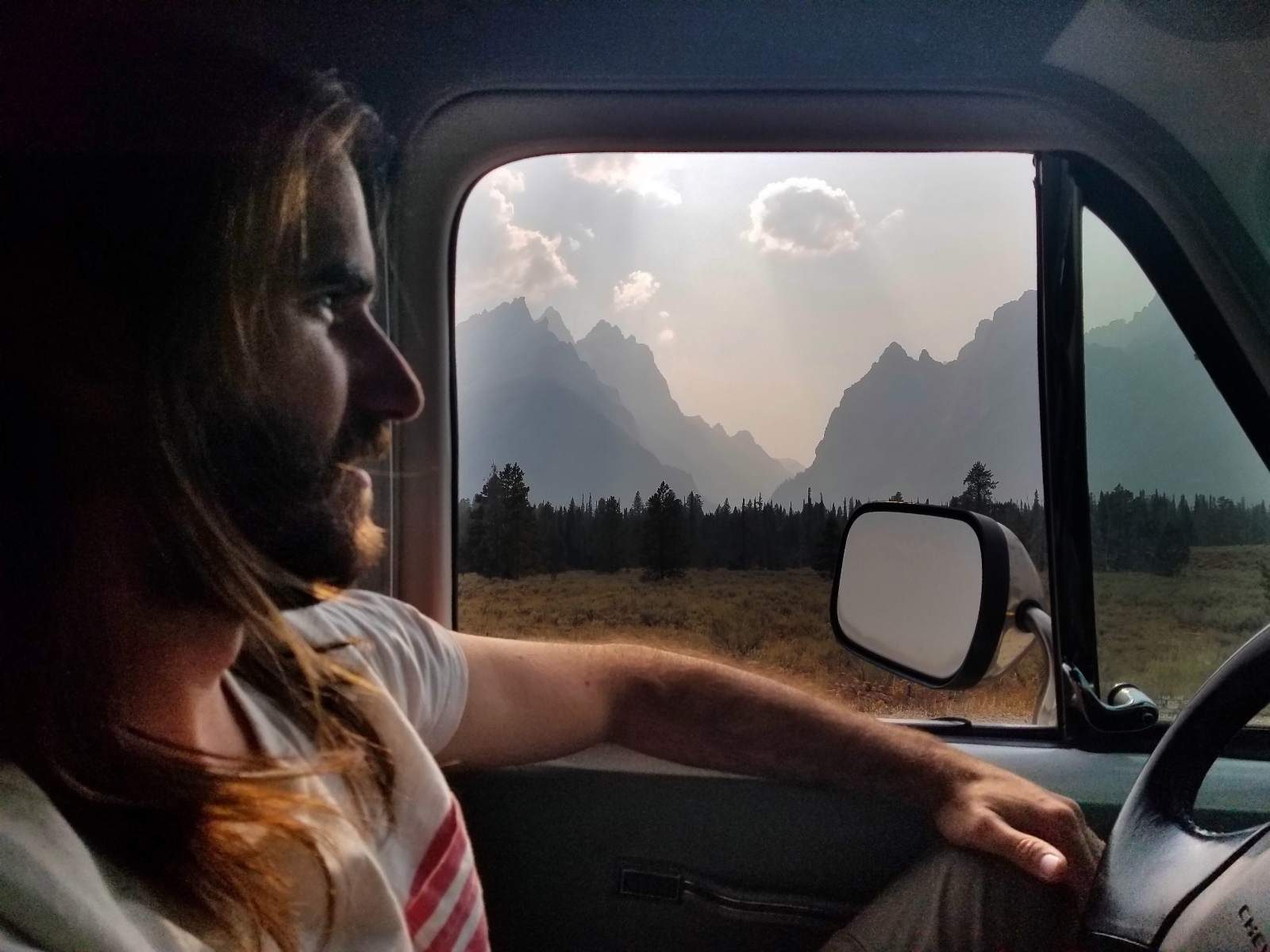 Hiking Grand Teton National Park
We hiked a couple of times while in Grand Teton National Park, and both hikes gave us a unique experience we won't soon forget! We were thwarted by BEARS ON EVERY CORNER midway to Phelps Lake. To read about how we crashed a family of bears' dinnertime and survived, click here.
Our second hike, Garnet Canyon, lead us to commanding views of the valley and lakes below and put us at the base of Middle Teton. It had a difficult 8.4 mile roundtrip trail with 2650 grinding feet of elevation gain. The Middle Teton views were stunning and made this tough hike worth every step.
Camping Adventures
Another great thing about Grand Teton National Park? There was plenty of dispersed camping in the National Forest right outside of the park. Our favorite place to crash was near the north entrance of Shadow Mountain, although you'll definitely need to pick up some bear spray before your trip.
A black bear bounded down the mountain toward me WHILE I WAS GOING TO THE BATHROOM OUTSIDE and Jimmy had to call out to it and scare it away. I was only joking when I asked him to join me for "bear watch" but now I'm glad I did!
Jimmy also saw a grizzly bear the following morning — from about a hundred yards away —  and said its hips were at least four feet wide!
If staying in bears' natural habitat is not really for you, the town of Jackson was super cute and offered plenty of accommodations, restaurants and shopping just south of the national park. I told Jimmy it reminded me of a "larger Aspen" and we enjoyed our time there, although tourists seemed to swarm every street.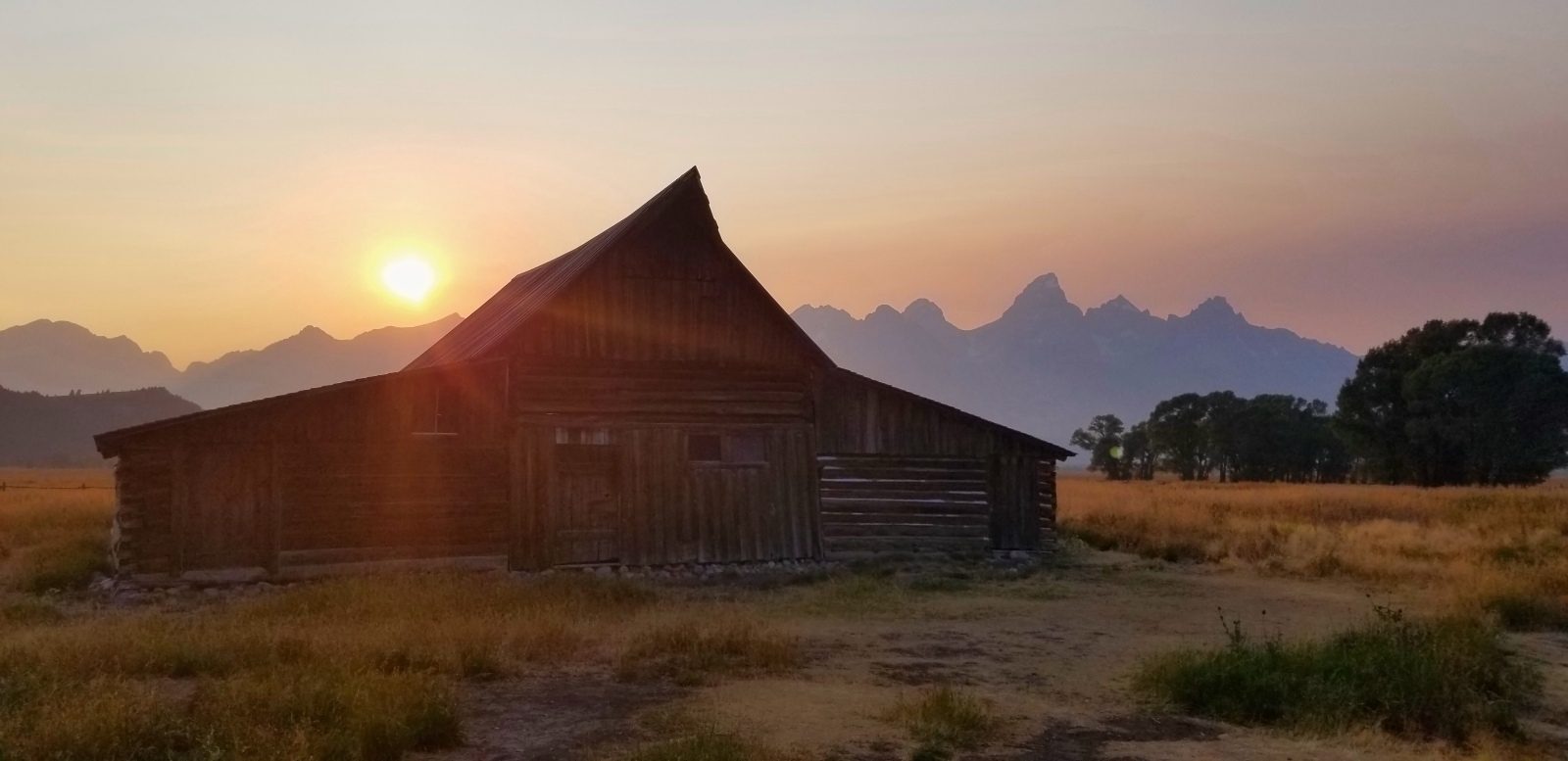 Itinerary Tips
We spent four nights in this area. A couple of days were spent hiking and exploring while another full day was spent in Jackson, drinking coffee and utilizing Starbucks' wifi. If you like to hike, I would recommend spending at least two days at Grand Teton National Park.
Your first day could be spent at the visitors' center and driving to the scenic hotspots within the park. Plan a longer or more difficult hike for the second day, followed by a shower and a night out in Jackson before you head up to Yellowstone that following day. Or, if you are living without time restraints like we are, enjoy the incredible hiking and access to 4G internet a little bit longer — you won't get data further north!
What would you have named the Tetons? Let us know in the comments below.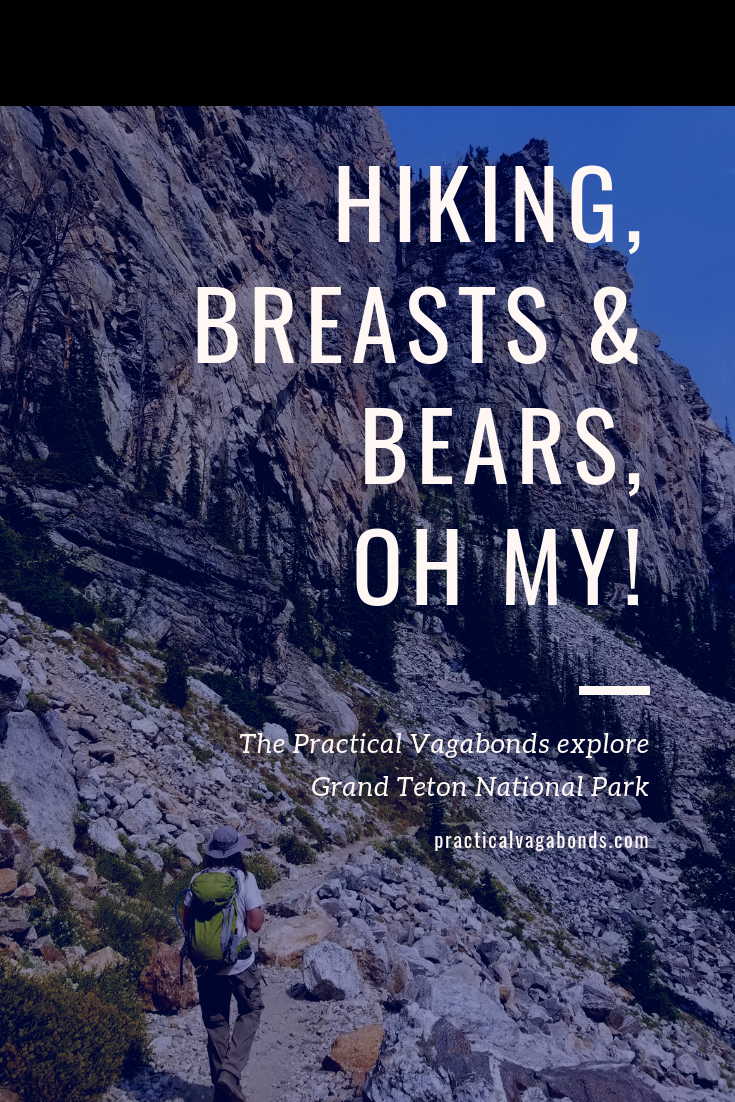 Planning a trip to the Tetons?
Pin this for later!