Colorado has many places to play, but Turquoise Lake outside of Leadville has a special place in our hearts. We've had an annual camping trip with friends along its scenic, sandy beaches for the past four years, and year after year, we always had a great time. Here's what to expect if you decide to visit Turquoise Lake with your friends, family or as a solo trip:
Incredible Scenery
Imagine dipping into a crisp alpine lake on a hot summer day, surrounded by rocky, sandy beaches and evergreen trees at 10,000 ft elevation. Add a mountain backdrop and — as you can imagine — the experience is breathtaking. Ocean beaches are nice, but there is something extraordinary about unwinding on a high-elevation beach. Experiencing this type of solitude and beauty should be on everyone's bucket list.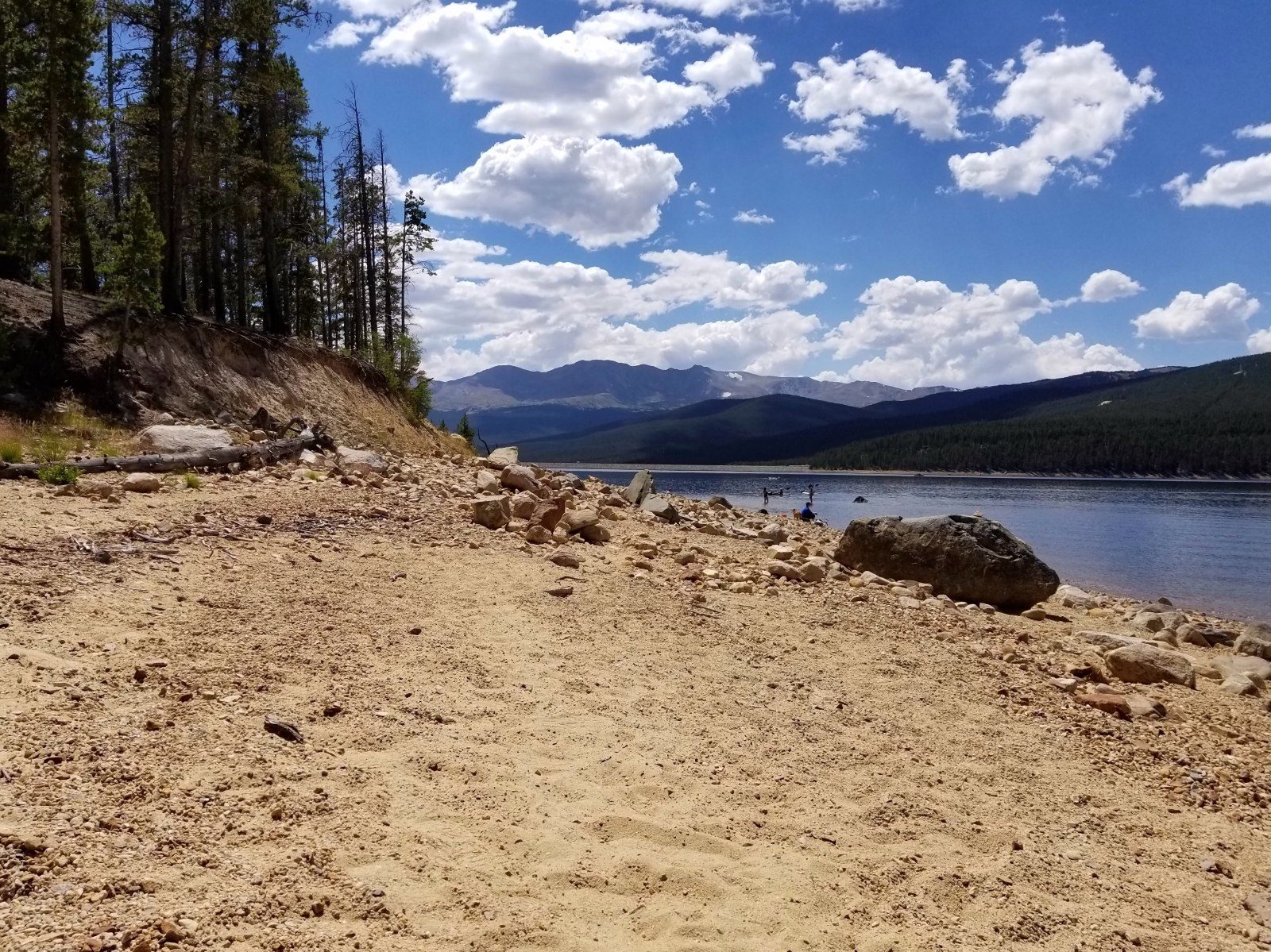 Intense Temperature Ranges
Higher-elevation destinations mean putting on and taking off layers of clothing throughout the day. Because of its higher altitude, Turquoise Lake is no different. When the sun is out and you are left without shade, it's hot and you can sunburn quickly. Reapply your sunscreen frequently, bring a lot of water and perhaps an awning, and I would recommend taking a sun hat. I wear this hat because it is not only packable, but smashable, which means it won't lose its shape when I cram it into my backpack while hiking.
When the sun tucks behind a cloud or goes down for the night, you will notice an immediate drop in temperature. Bring warm clothes like hats, gloves, under layers, and warm jackets — the temperature can drop into the 30's overnight, even in the summer.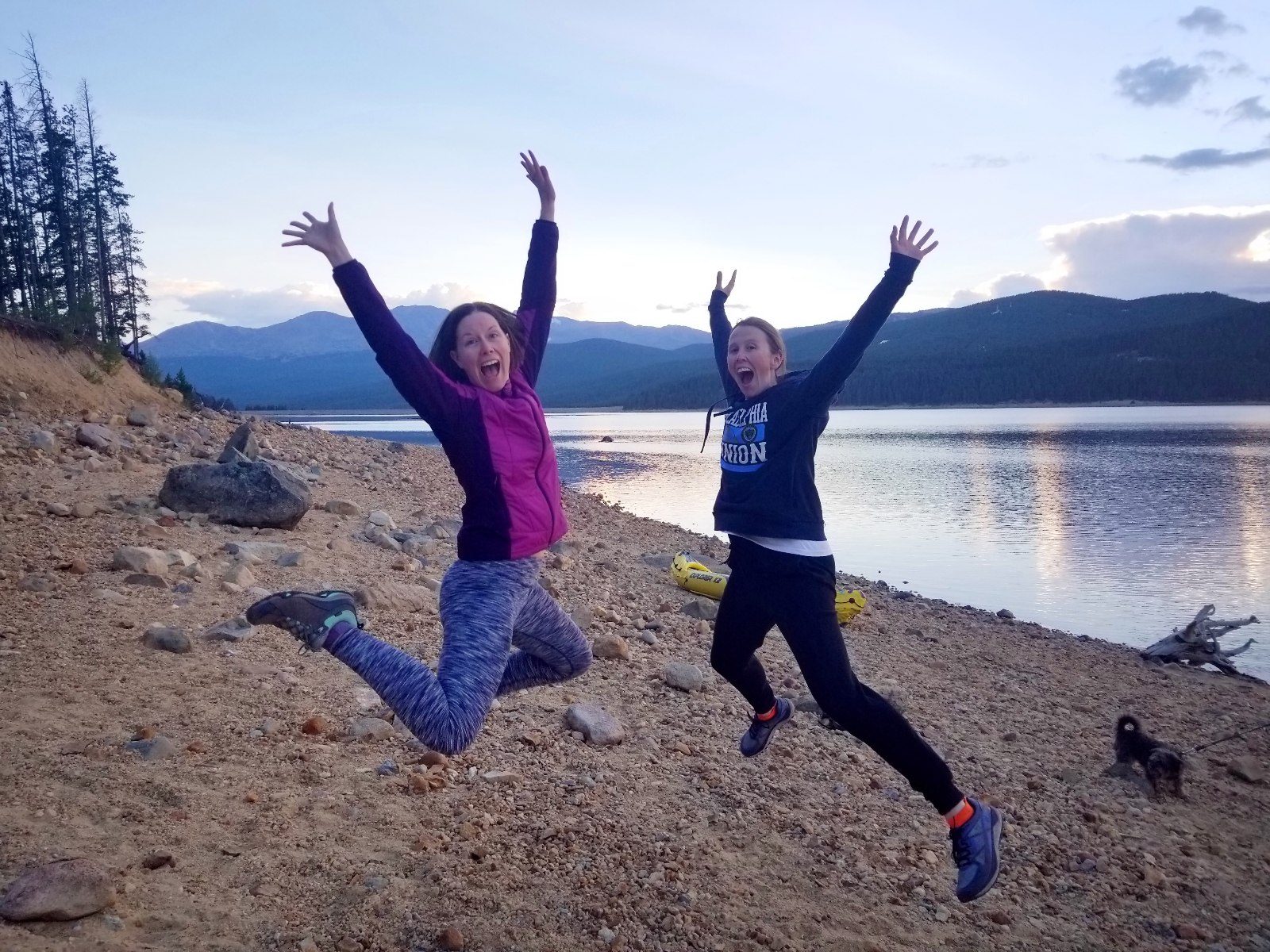 Reserved Camping Spots
Like so many Colorado favorites, these campsites book far in advance, especially on weekends. Reserve your campsite here up to six months in advance, especially if you plan to visit with a larger group and need multiple sites. They are a quick walk from the beach and have vault toilets and potable water.
Activities
If you grow tired of lounging on the beach, there is still plenty to do. Jimmy loves fishing at Turquoise Lake and has caught us trout for dinner almost every year. You can fish along the beach or pop into a small boat or kayak. There is also a trail around the lake, and you will see hikers, bikers, and runners enjoying lake views from every angle. Leadville is also a cute town — stop by High Mountain Pies for a pizza after you stroll through its shops.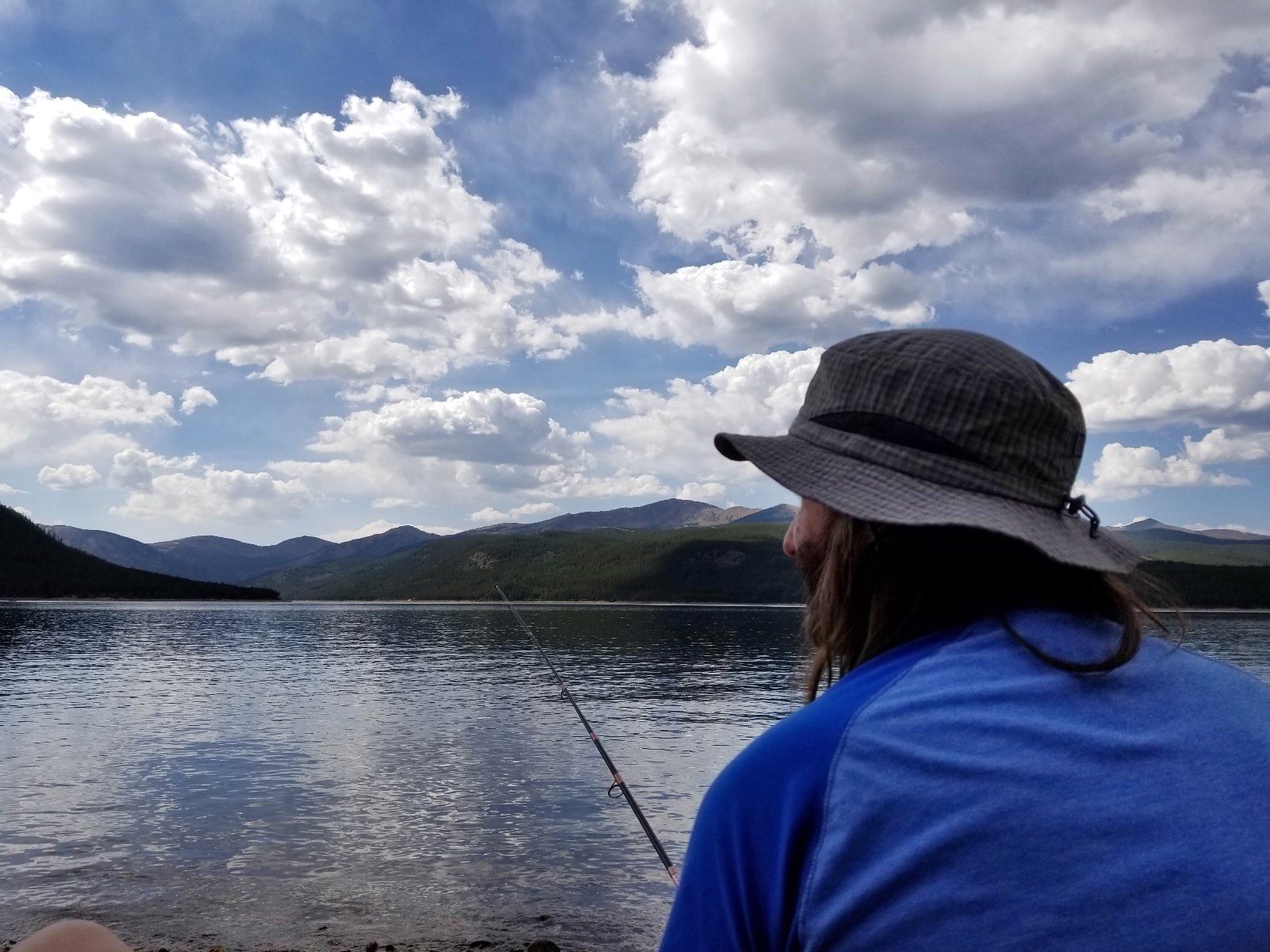 Wildlife
Fish aren't the only wildlife at Turquoise Lake. Even though you are more likely to see a few squirrels or chipmunks around your campsite, this is also black bear territory, so don't leave food out. A couple of years ago, my friend Jenny and I saw a mountain lion on our walk back from the beach. It was about 50 yards away, so we were at a safe distance to admire its feline gait as twilight overtook us. This was the first and only time I'd seen a reclusive mountain lion in the wild, and I could have stood there and admired it from afar forever.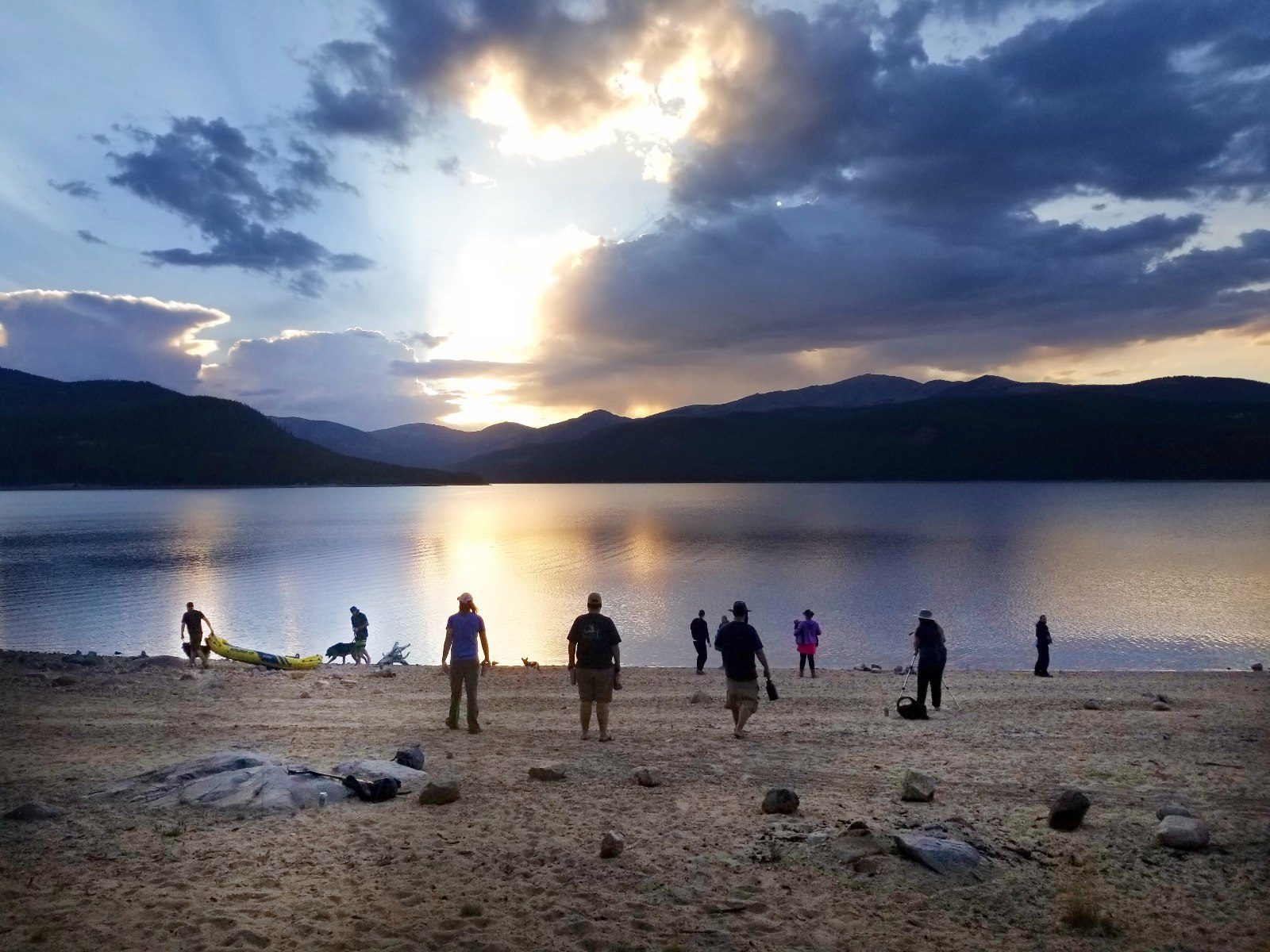 Every time we've gone to Turquoise Lake with friends, we've spent the weekend eating, drinking, and relaxing in Colorado's version of paradise. Include it into your own travel itinerary — you will love it!
Where is your outdoor paradise?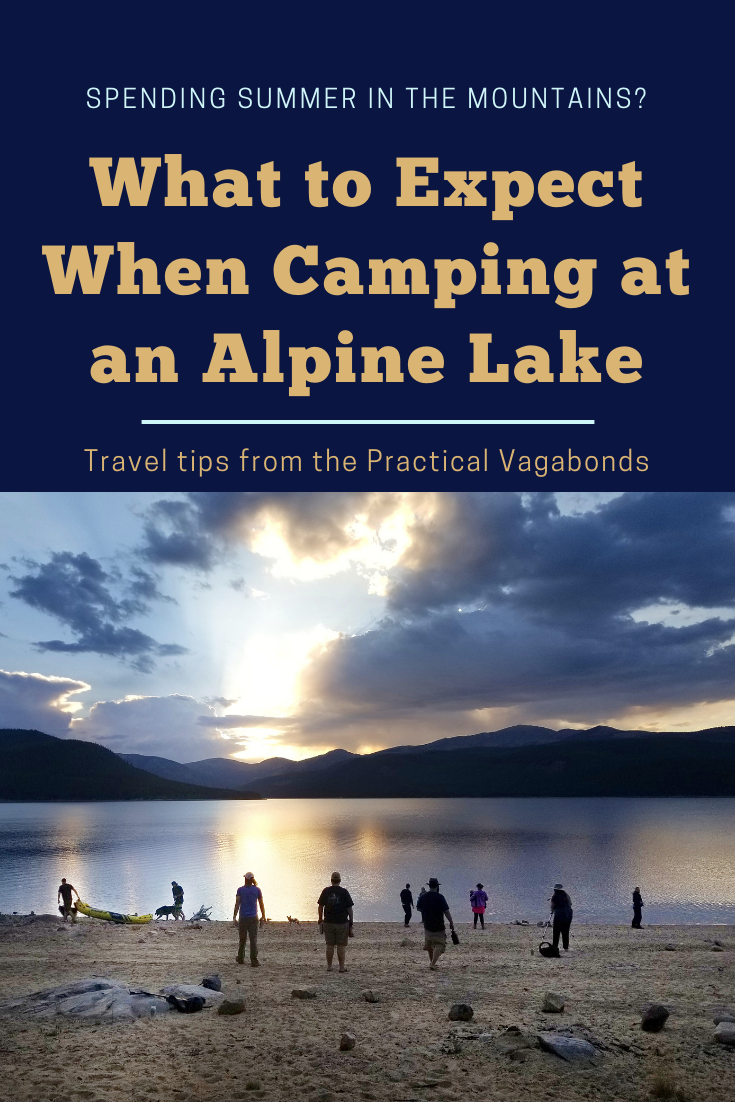 Want to camp at an alpine lake?
Pin this for later!